Crafts
Things That You Can Do With Old Wine Bottles

1.3k votes
284 voters
14.9k views
23 items
Most people just throw away their wine bottles once they've finished the wine. But why do that when you can turn that bottle into something amazing? Don't believe us? We're about to convince you otherwise with this list of things that you can do with old wine bottles.
We love wine bottles... well, mostly that's because of what's in them. But there's no need to ditch the old wine bottle once you've finished the contents, especially when you can re-use old bottles for bottle crafts. Our list shows you how to create your new favorite decorative piece with just a little creative influence, a few small craft items, and maybe a glass cutting kit.
Discover how to create a chandelier, a shelf, a way to decorate during the holidays, or even keep your plants watered while you're on vacation. You can feed the birds, display your succulents, and even transform a window into a stained glass art piecee with the instructions on this list (and a few empty wine bottles).
So before you chuck that bottle in the recycling bin, check out these
bottle art crafts. Vote up the most amazing way to re-invent your wine bottles. Start drinking now!

Build a Wine Bottle Curtain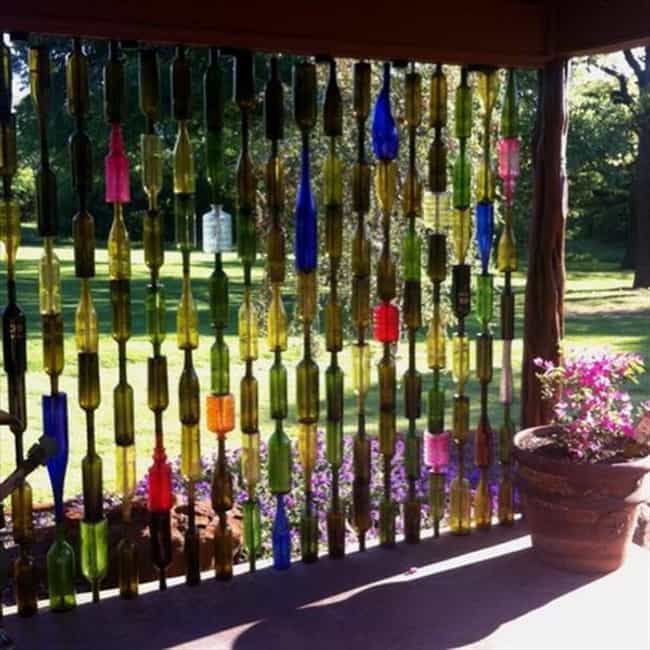 Create a curtain of wine bottles by gluing bottles top to bottom. Choose a lot of different colored bottles, or paint them, to create a colorful addition to any outdoor area.
Source:
Pinterest

Is this a good idea?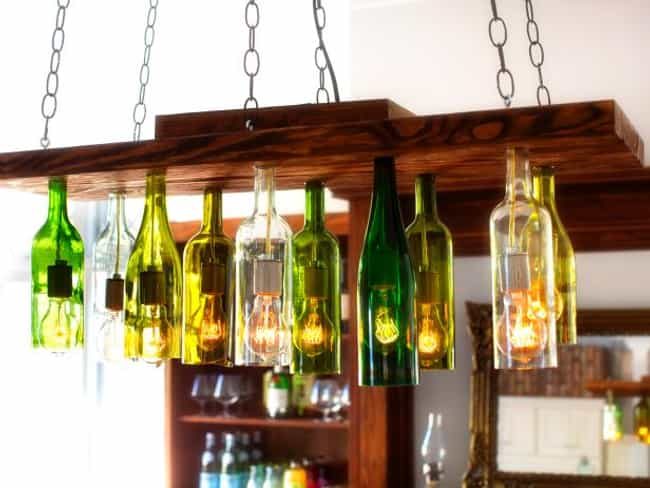 This craft requires a little drilling, scoring, and electrical work. But the instructions from
DIY Network
make it super easy!

Is this a good idea?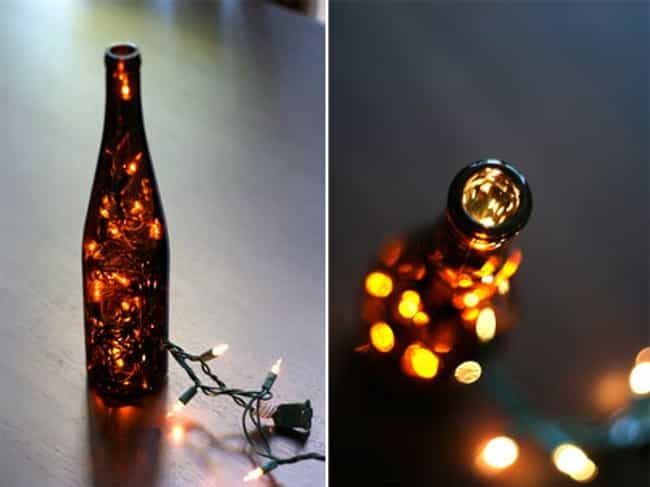 Follow these directions from Wit and Whistle to create a totally cute look with an old wine bottle and a short strand of Christmas lights.

Is this a good idea?
Make a Hummingbird Feeder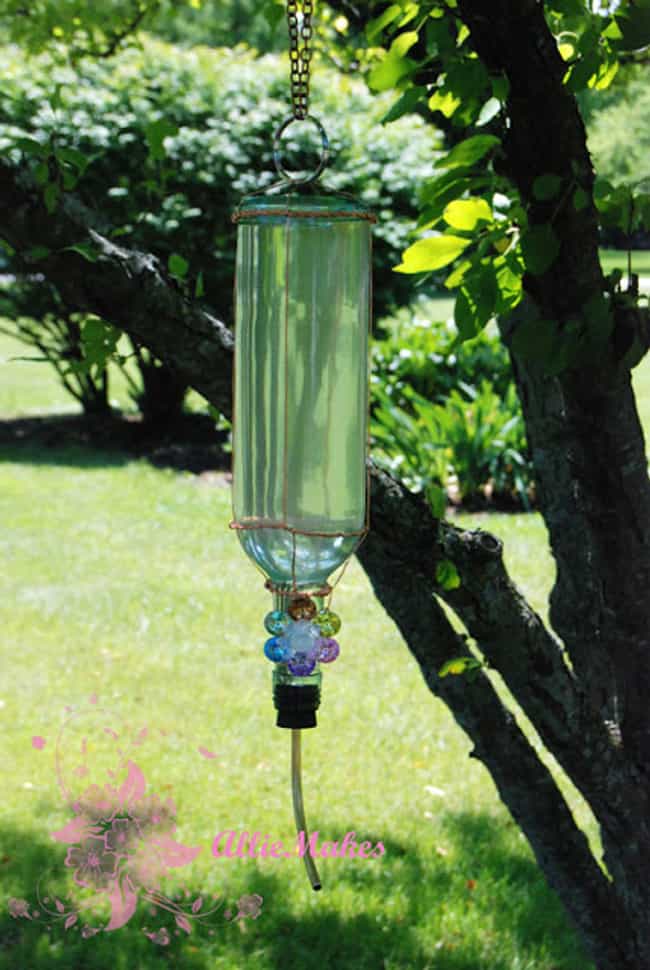 This is the ultimate way to recycle - create a hummingbird feeder out of an old wine bottle. All you need are a stopper and these directions from
Allie Makes
.

Is this a good idea?