watchworthy
presents
What to Watch If You Love 'Grey's Anatomy'

Updated September 25, 2019
212 votes
31 voters
1k views
50 items
List Rules Vote up the films and series you know other fans of Grey's Anatomy will love. Please don't vote if you haven't seen Grey's Anatomy.
Grey's Anatomy kept viewers on the edge of their seats with intense situations, sordid romance, and medical drama the likes of which television viewers had never seen, so it's no surprise that you'd be on the hunt for similar shows to watch after bingeing the entire series. Well, search no more, because this list has some of the best recommendations for movies and TV shows similar to Grey's Anatomy.

Deciding what to watch after you finish every episode of Grey's Anatomy really depends on your mood, but if you're looking for more serious medical drama shows, Private Practice is a spinoff of the series, which focuses less on the drama of working in a hospital, and more on the individual men and women who make up a private practice clinic that you'll almost certainly love if you like Grey's Anatomy.

Some other movies and TV shows like Grey's Anatomy in this list are movies like Mean Girls, which may not be about medicine, but it's all about the social dynamics of high school and how people live and work with one another in various cliques. E.R. is another good TV series that helped pave the way for shows like Grey's Anatomy by offering up incredible drama and well-written stories centered around doctors working in an emergency room. Other good TV and movies recommended for Grey's Anatomy fans include The Good Doctor, This Is Us, and Chicago Med.

With more than 40 million people visiting Ranker every month, we are able to offer you data-driven recommendations based on voting across thousands of film & TV polls.
Data-driven recommendations based on voting from over 40 million monthly visits to Ranker.
Try the free app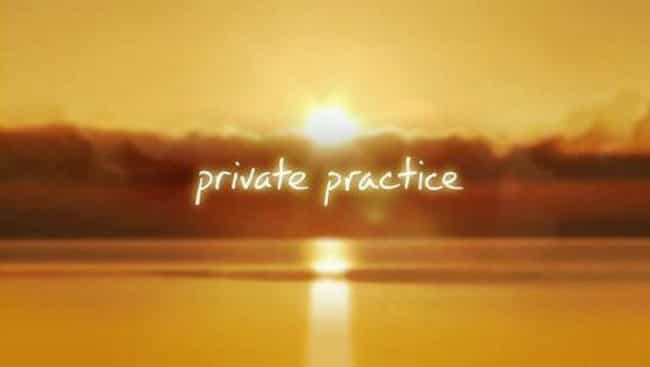 Private Practice is an American medical drama television series which aired on ABC from September 26, 2007, to January 22, 2013. A spin-off of Grey's Anatomy, the series takes place at Seaside Wellness Center and chronicles the life of Dr. Addison Montgomery, played by Kate Walsh, as she leaves Seattle Grace Hospital in order to join a private practice, located in Los Angeles. Private Practice also revolves around Addison's co-workers at Seaside Wellness Center, and how they deal with patients, and the practice while still finding time to live their everyday lives. The series was created by Shonda Rhimes, who also serves as executive producer, alongside Betsy Beers, Mark Gordon, Mark Tinker, ...more on Wikipedia

Is this a good next watch?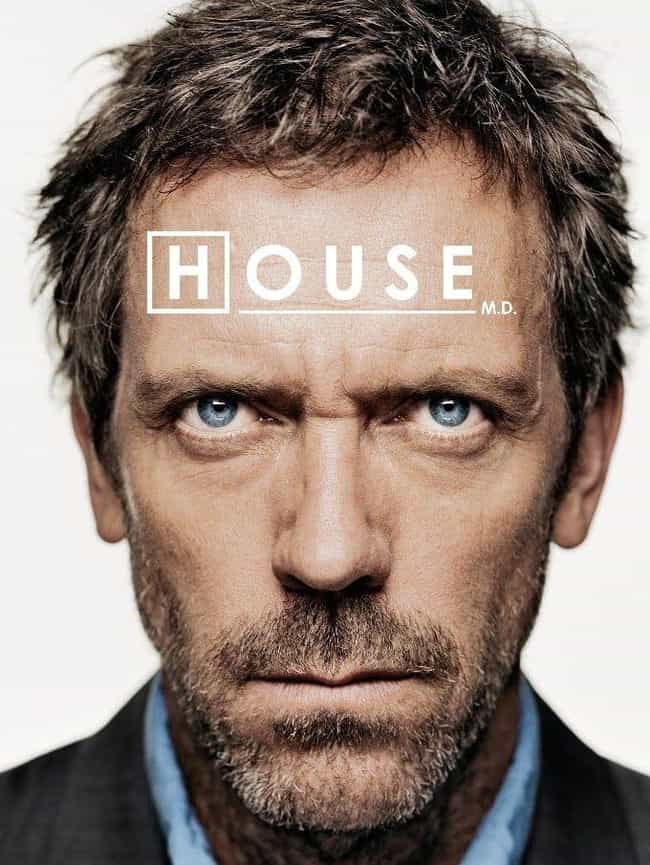 House is an American television medical drama that originally ran on the Fox network for eight seasons, from November 16, 2004 to May 21, 2012. The show's main character is Dr. Gregory House, a pain medication-dependent, unconventional, misanthropic medical genius who leads a team of diagnosticians at the fictional Princeton–Plainsboro Teaching Hospital in New Jersey. The show's premise originated with Paul Attanasio, while David Shore, who is credited as creator, was primarily responsible for the conception of the title character. The show's executive producers include Shore, Attanasio, Attanasio's business partner Katie Jacobs, and film director Bryan Singer. It was filmed largely in ...more on Wikipedia

Is this a good next watch?
Bones is an American procedural comedy-drama television series that premiered on Fox in the United States on September 13, 2005. The show is based on forensic anthropology and forensic archaeology, with each episode focusing on an FBI case file concerning the mystery behind remains brought by FBI Special Agent Seeley Booth to forensic anthropologist Dr. Temperance "Bones" Brennan. The rest of the main cast includes Michaela Conlin, T. J. Thyne, Eric Millegan, Jonathan Adams, Tamara Taylor, John Francis Daley, and John Boyd. ...more on Wikipedia

Is this a good next watch?
Hart of Dixie is an American comedy-drama television series that aired on The CW from September 26, 2011 to March 27, 2015. The series, created by Leila Gerstein, stars Rachel Bilson as Dr. Zoe Hart, a New Yorker who, after her dreams of becoming a heart surgeon fall apart, accepts an offer to work as a general practitioner in the fictional Gulf Coast town of Bluebell, Alabama. On September 26, 2011, Hart of Dixie premiered, and on April 26, 2013, it was renewed for a third season. The show was scheduled to move back to Mondays in the fall for its third season having been paired with Beauty & the Beast. The show's third season premiered on October 7, 2013. On May 8, 2014, the CW renewed the ...more on Wikipedia

Is this a good next watch?