Entertainment
What to Watch If You Love 'Real Time with Bill Maher'

List Rules Vote up the films and series you know other fans of 'Real Time with Bill Maher' will love. Please don't vote if you haven't seen 'Real Time with Bill Maher'.
Real Time with Bill Maher is a comedy interview series that tackles the most controversial topics of the day. If you're searching for ideas about what to watch after Real Time with Bill Maher, these TV shows and movies are a great place to start. The best movies and shows like Real Time with Bill Maher feature impromptu comedy, interviews, and recounts of the day's or week's events. In this list, you'll find everything from Last Week Tonight with John Oliver to The Late Show with Stephen Colbert to Religulous.

What programs will you vote to the top of this list? Maybe you're a fan of Late Night, which is about a host similar to Bill Maher, but who is in the twilight period of her programming and is looking for some edgier, younger talent to breed new life into her show. If you're looking for more political commentary, The Daily Show is a hilarious TV series to dive into if you enjoy funny and interesting interviews of politicians, actors, writers, and everyone else in-between. Some of the other notable movies and shows to watch if you like Real Time with Bill Maher include The Colbert Report, The Newsroom, and Curb Your Enthusiasm.

Which shows and movies are the best for Real Time with Bill Maher fans? Vote up the ones you would recommend to other fans, and be sure to check out the titles you haven't seen yet.

With more than 40 million people visiting Ranker every month, we are able to offer you data-driven recommendations based on voting across thousands of film & TV polls.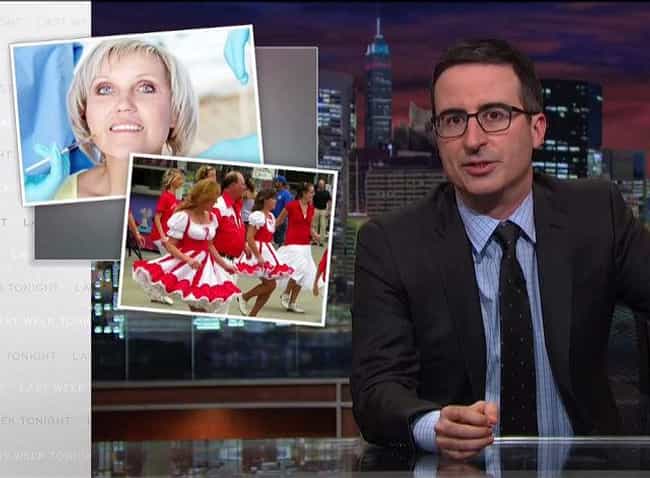 Last Week Tonight with John Oliver (HBO, 2014) is an American late-night talk and news satire television program hosted by comedian John Oliver. The half-hour-long show takes a satirical look at news, politics, and current events, but on a weekly basis. ...more on Wikipedia

Is this a good next watch?
see more on Last Week Tonight with John Oliver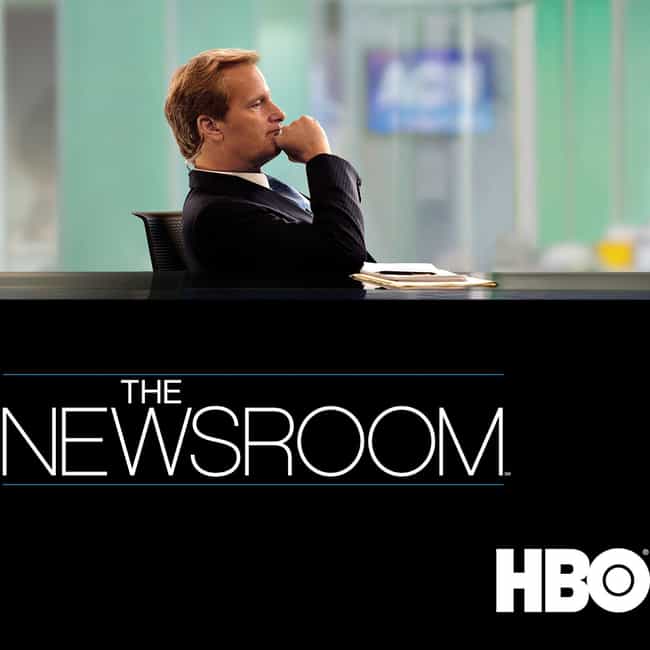 The Newsroom is an American television political drama series created and principally written by Aaron Sorkin that premiered on HBO on June 24, 2012, and concluded on December 14, 2014, consisting of 25 episodes over three seasons. The series chronicles the behind-the-scenes events at the fictional Atlantis Cable News channel. It features an ensemble cast including Jeff Daniels as anchor Will McAvoy, who, together with his staff, sets out to put on a news show "in the face of corporate and commercial obstacles and their own personal entanglements". Other cast members include Emily Mortimer, John Gallagher, Jr., Alison Pill, Thomas Sadoski, Dev Patel, Olivia Munn and Sam Waterston. Sorkin, ...more on Wikipedia

Is this a good next watch?
see more on The Newsroom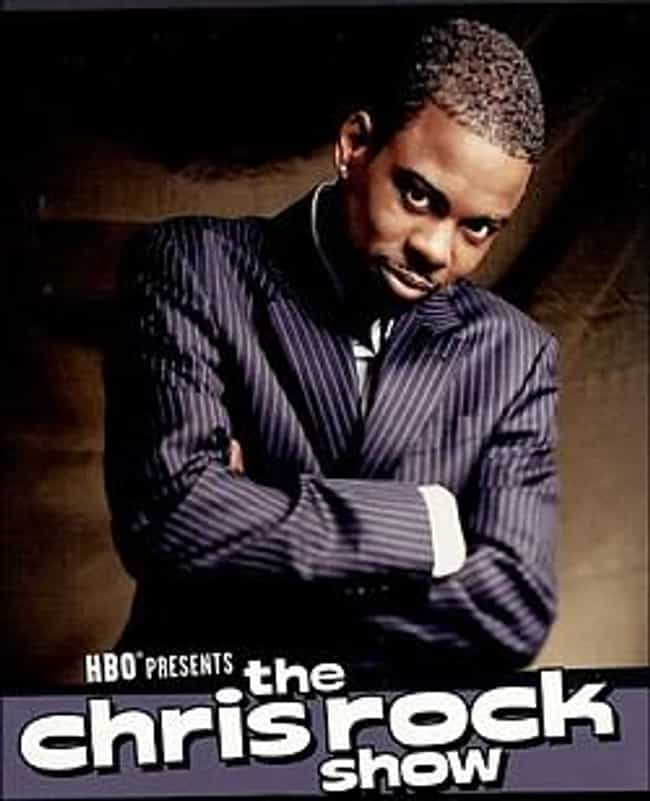 The Chris Rock Show is a late night comedy talk show featured on HBO. It was created by Chris Rock and featured various guests. The show won an Emmy for Outstanding Writing for a Variety or Music Program in 1999. It ran for five seasons from 1997 to 2000. ...more on Wikipedia

Is this a good next watch?
see more on The Chris Rock Show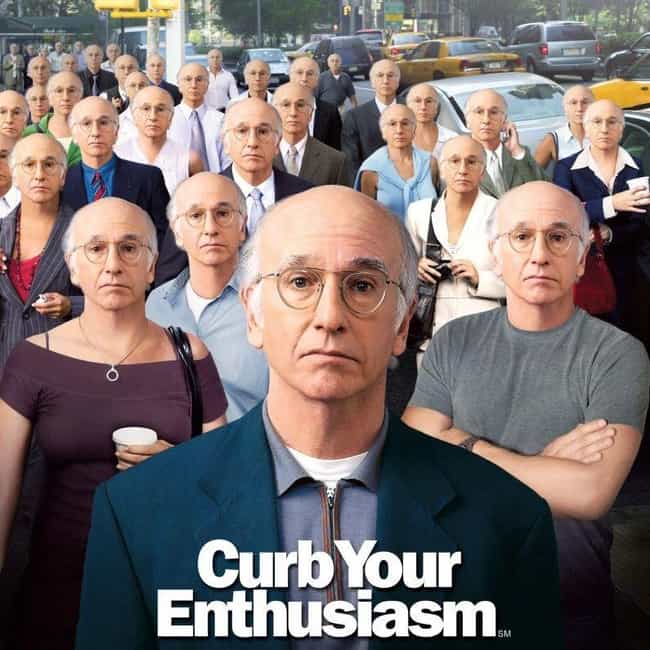 Curb Your Enthusiasm is an American improvised comedy television series produced and broadcast by HBO, which premiered on October 15, 2000. It has aired 80 episodes over eight seasons, the last of which aired in 2011. The series was created by Seinfeld co-creator Larry David, who stars as a fictionalized version of himself. The series follows Larry in his life as a semi-retired television writer and producer in Los Angeles and later New York City. Also starring are Cheryl Hines as his wife Cheryl, Jeff Garlin as his manager Jeff, and Susie Essman as Jeff's wife Susie. Curb Your Enthusiasm often features guest stars, and many of these appearances are by celebrities playing versions of ...more on Wikipedia

Is this a good next watch?
see more on Curb Your Enthusiasm