What to Watch
What to Watch If You Love 'SpongeBob SquarePants'

109 votes
12 voters
44 items
List Rules Vote up the films and series you know other fans of SpongeBob SquarePants will love. Please don't vote if you haven't seen SpongeBob SquarePants.
SpongeBob SquarePants is a witty yet hilarious children's cartoon that garnered the love and affection of hordes of fans, but if you've finished watching the series, there's no need to despair. There are plenty of movies and TV shows to watch if you like SpongeBob SquarePants, and we've compiled the best ones right here for you, in this list!

TV shows similar to SpongeBob SquarePants often offer up visuals children love while maintaining a healthy dose of adult humor to keep the parents watching, and if you're looking for more gross-out humor and laughs, The Ren & Stimpy Show is sure to fill the void. This show paved the way for series like Spongebob, and it follows a similar artistic and humorous style. And if you think there aren't also some good movies like SpongeBob SquarePants, then think again, because we've found quite a few that are sure to tickle the fancies of even the most finicky of fans. Take the Spongebob Squarepants Movie, for instance. This movie created a whole new adventure for Spongebob and his pals and is a great choice for any Spongebob fans.

But you don't have to take our word for it - some of SpongeBob SquarePants's biggest fans have chimed in and cast their votes for the best movies and TV shows like Spongebob, and once you've watched, you can cast your votes too!

So, what are your favorite SpongeBob SquarePants-esque movies and TV shows? Vote the best projects up to the top of this list.

With more than 40 million people visiting Ranker every month, we are able to offer you data-driven recommendations based on voting across thousands of film & TV polls.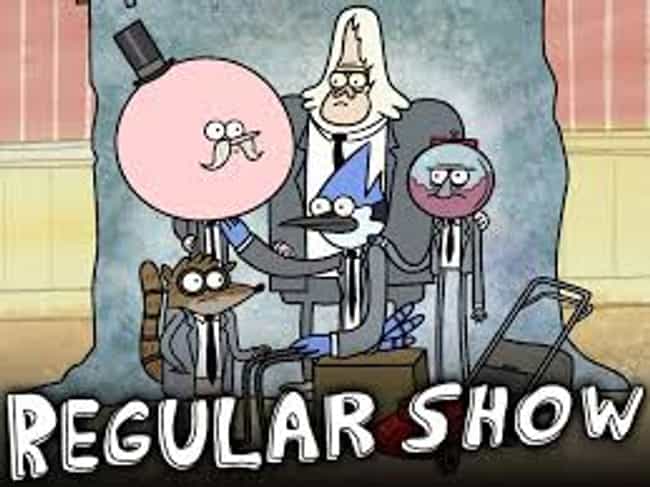 Regular Show is an American animated television series created by J. G. Quintel for Cartoon Network that premiered on September 6, 2010. The series revolves around the lives of two friends, a blue jay named Mordecai and a raccoon named Rigby—both employed as groundskeepers at a local park. Their regular attempts to slack off usually lead to surreal, extreme, and often supernatural misadventures. During these misadventures, they interact with the show's other main characters: Benson, Pops, Muscle Man, Hi-Five Ghost, Skips, Thomas, Margaret, Eileen, and CJ. Many of Regulars Show '​s characters are loosely based on those developed for Quintel's student films at California Institute of the Arts: ...more on Wikipedia

Is this a good next watch?
see more on Regular Show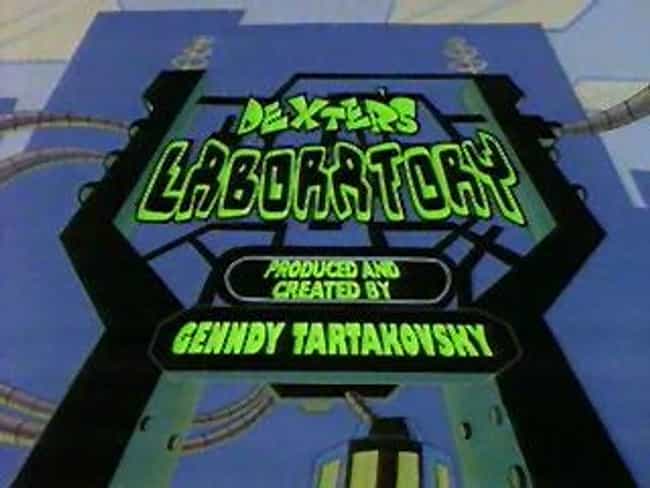 Dexter's Laboratory is an American comic science fiction animated television series created by Genndy Tartakovsky for Cartoon Network, and the first of the network's Cartoon Cartoons. The series follows Dexter, a boy-genius with a secret laboratory, which he fills with his marvelous inventions. Dexter constantly battles against his sister Dee Dee, who always manages to gain access to his lab, despite his best efforts to keep her out. He also engages in a bitter rivalry with his neighbor and fellow-genius Mandark. The series' first two seasons contain additional segments: Dial M for Monkey, which focuses on Dexter's pet lab-monkey-turned-superhero, and The Justice Friends, about a trio of ...more on Wikipedia
Is this a good next watch?
see more on Dexter's Laboratory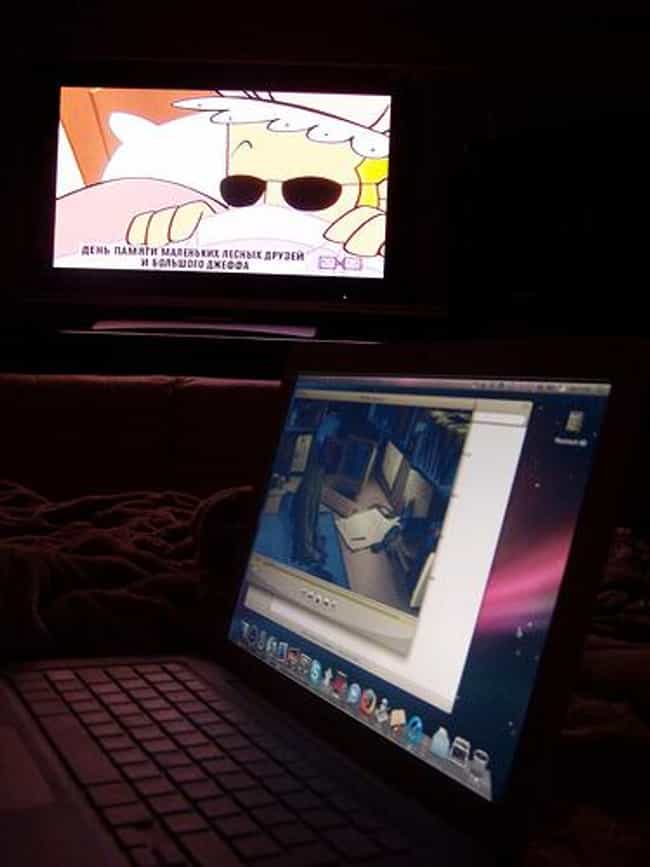 Johnny Bravo is an American animated television series created by animator Van Partible for Cartoon Network, and the second of the network's Cartoon Cartoons. The series stars a muscular beefcake man named Johnny Bravo, who ends up in bizarre situations and adventures and is always trying to score a woman. The series was originally part of a series of shorts on Cartoon Network's animation showcase series World Premiere Toons. The popularity of the shorts led to the network commissioning a full series for the show, which premiered on July 7, 1997. The series was renewed for multiple following seasons and ended its official run on August 27, 2004. A spin-off of the series, JBVO, was ...more on Wikipedia

Is this a good next watch?
see more on Johnny Bravo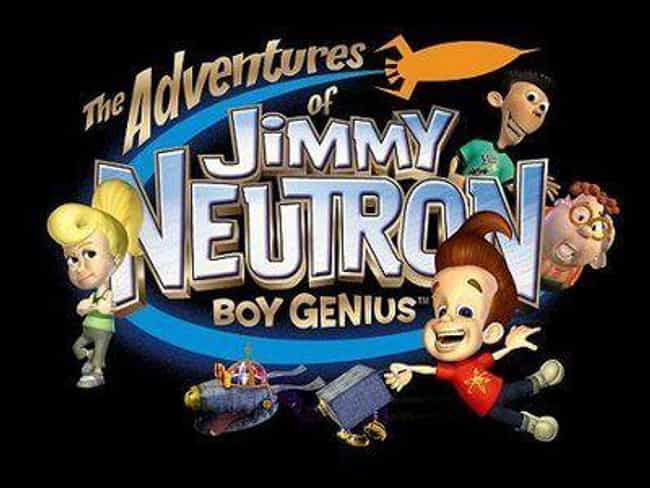 The Adventures of Jimmy Neutron: Boy Genius, often shortened to just Jimmy Neutron, is an American computer animated television series created by John A. Davis. It is the first spin-off to the 2001 film Jimmy Neutron: Boy Genius. It originally aired on Nickelodeon for three seasons beginning July 20, 2002, and ending on November 25, 2006. A second spin-off to the film, titled Planet Sheen debuted 8 years later. ...more on Wikipedia

Is this a good next watch?
see more on The Adventures of Jimmy Neutron: Boy Genius