Total Nerd What to Watch If You Love Stranger Things

567 votes
119 voters
4k views
26 items
List Rules Vote up the best shows for Stranger Things fans!
As Stranger Things has dominated pop culture conversations in recent years, it's natural to crave shows like Stranger Things after binging the series. With its coming of age stories, '80s nostalgia, and sci-fi overtones, Stranger Things is a truly unique program. However, it isn't impossible to find TV shows and movies that encapsulate the Stranger Things spirit. This list contains recommendations for movies and TV shows to watch if you love Stranger Things.
Shows and movies like Stranger Things often examine young relationships or dark deeds. What to watch after Stranger Things really depends on your mood. What are some movies and TV shows for Stranger Things fans? The Goonies finds a gang of misfits banding together with a few older kids to uncover the fortune of One-Eyed Willy the Pirate. E.T. The Extra-Terrestrial and Twin Peaks are also good TV shows for those who like Stranger Things. Other great movies and series recommended for fans of Stranger Things include Freaks and Geeks, It, and Stand By Me.

What do you watch when you finish binging Stranger Things? Vote the best viewing material up to the top of this list and please add any good shows or movies we may have missed.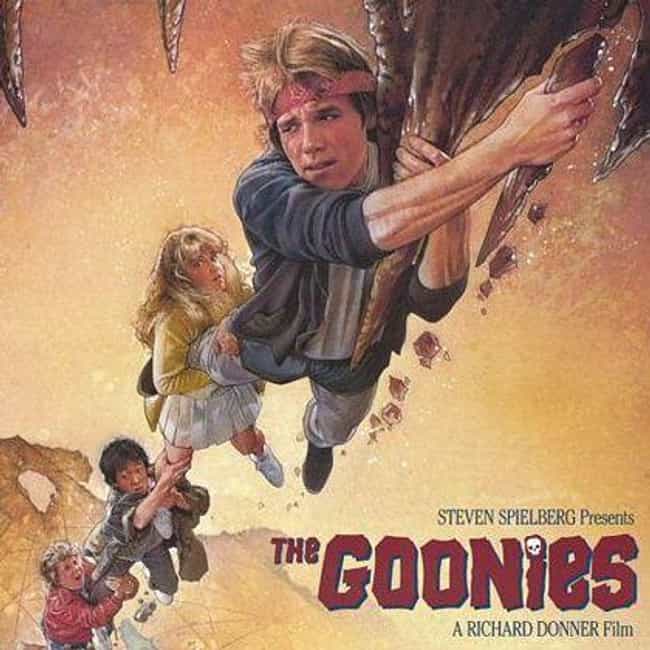 The Goonies is a 1985 American adventure comedy film directed by Richard Donner. The screenplay was written by Chris Columbus from a story by executive producer Steven Spielberg. The film's premise features a band of pre-teens who live in the "Goon Docks" neighborhood of Astoria, Oregon attempting to save their homes from demolition, and in doing so, discover an old Spanish map that leads them on an adventure to unearth the long-lost fortune of One-Eyed Willie, a legendary 17th-century pirate. ...more on Wikipedia
see more on The Goonies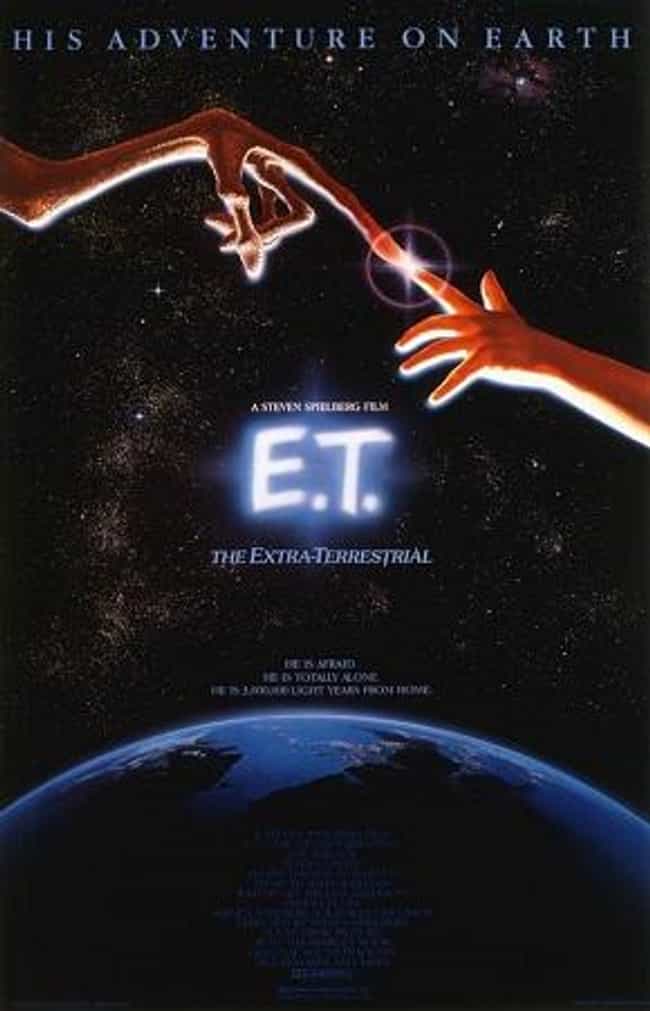 E.T. the Extra-Terrestrial is a 1982 American science fiction-family film co-produced and directed by Steven Spielberg and written by Melissa Mathison, featuring special effects by Carlo Rambaldi and Dennis Muren, and starring Henry Thomas, Dee Wallace, Robert MacNaughton, Drew Barrymore and Peter Coyote. It tells the story of Elliott, a lonely boy who befriends an extraterrestrial, dubbed "E.T.", who is stranded on Earth. He and his siblings help it return home while attempting to keep it hidden from their mother and the government. The concept for the film was based on an imaginary friend Spielberg created after his parents' divorce in 1960. In 1980, Spielberg met Mathison and developed a ...more on Wikipedia
see more on E.T. the Extra-Terrestrial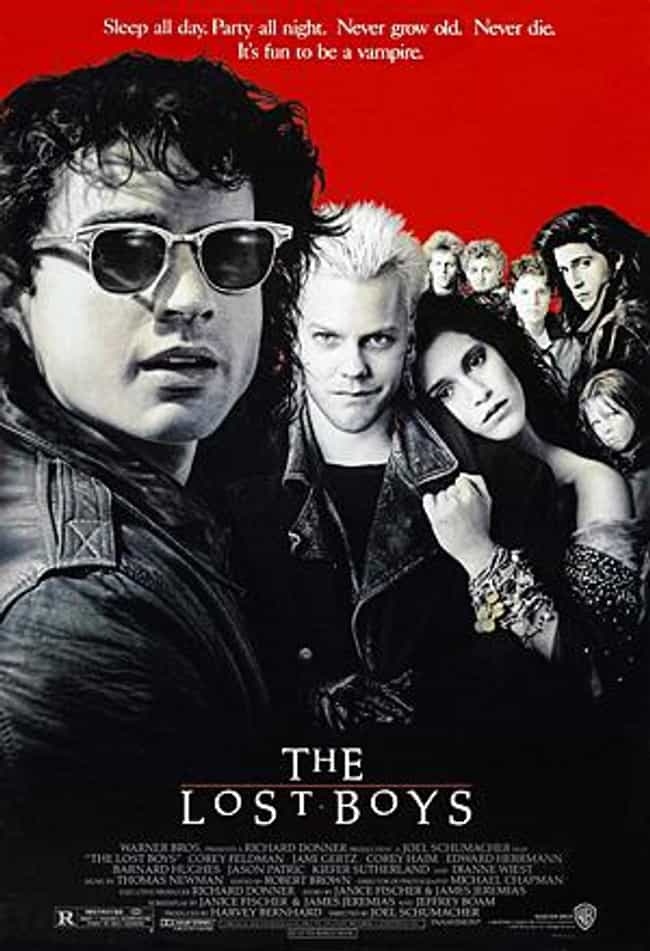 The Lost Boys is a 1987 American teen horror film starring Jason Patric, Corey Haim, Kiefer Sutherland, Jami Gertz, Corey Feldman, Dianne Wiest, Edward Herrmann, Alex Winter, Jamison Newlander, and Barnard Hughes. The film is about two Arizona brothers who move to California and end up fighting a gang of teenage vampires. The title is a reference to the Lost Boys in J. M. Barrie's stories about Peter Pan and Neverland, who, like the vampires, never grow up. The film was followed by two direct to video sequels, Lost Boys: The Tribe and Lost Boys: The Thirst. ...more on Wikipedia
see more on The Lost Boys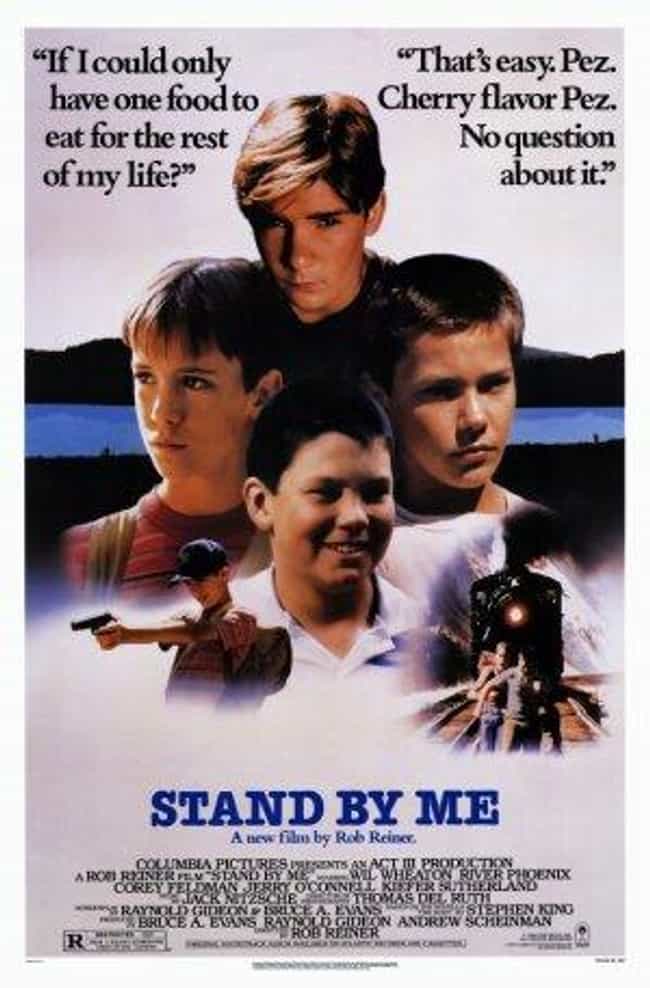 Stand by Me is a 1986 American coming of age comedy-drama adventure film directed by Rob Reiner and starring Wil Wheaton, River Phoenix, Corey Feldman and Jerry O'Connell. Based on the novella The Body, written by Stephen King, the title is derived from the Ben E. King song of the same name, which plays over the end credits. The film tells the story of four boys who go on a hike across the countryside to find the body of a missing child. ...more on Wikipedia
see more on Stand by Me