Watchworthy
What to Watch If You Love 'The Office'

208 votes
19 voters
35 items
List Rules Vote up the films and series you know other fans of 'The Office' will love. Please don't vote if you haven't seen 'The Office'.
The Office is a mockumentary office comedy that garnered the love and affection of hordes of fans, but if you've finished watching the series, there's no need for despair. There are plenty of movies and TV shows to watch if you like The Office, and we've compiled the best ones right here for you, in this list!

TV shows similar to The Office often depict hilarious situations anyone who has worked in an office environment can relate to, and if you're looking for more laughs, Parks and Recreation is sure to fill the void. This show is shot in the same format of a mockumentary, but revolves around a small Indiana town's parks and recreation department. And if you think there aren't also some good movies like The Office, then think again, because we've found quite a few that are sure to tickle the fancies of even the most finicky of fans. Take Office Space for instance. This movie revolves around a group of IT professionals in a cubicle office environment and is a great choice for fans of The Office.

But you don't have to take our word for it - some of The Office's biggest fans have chimed in and cast their votes for the best movies and TV shows like The Office, and once you've watched, you can cast your votes too!

So, what are your favorite The Office-esque movies and TV shows? Vote the best projects up to the top of this list.

With more than 40 million people visiting Ranker every month, we are able to offer you data-driven recommendations based on voting across thousands of film & TV polls.
back to page 1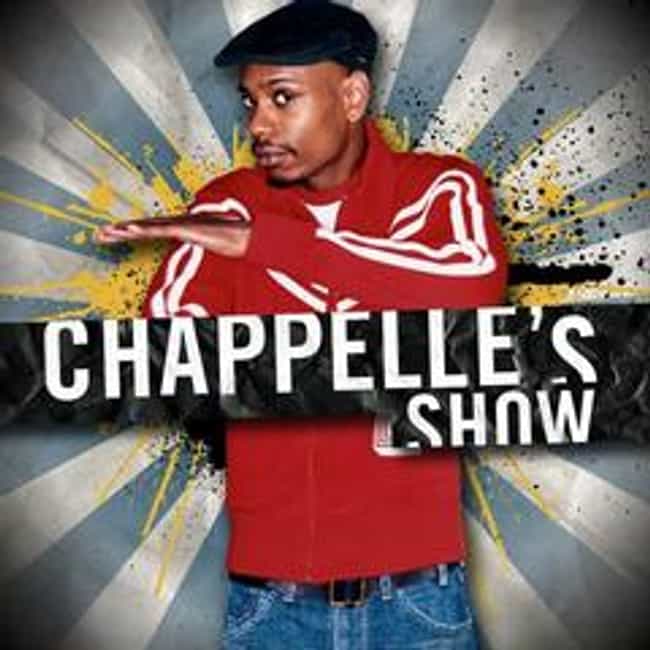 Chappelle's Show is an American sketch comedy television series created by comedians Dave Chappelle and Neal Brennan, with Chappelle hosting the show as well as starring in the majority of its sketches. Chappelle, Brennan and Michele Armour were the show's executive producers. The series premiered on January 22, 2003, on the American cable television network Comedy Central. The show ran for two complete seasons and a third, truncated season. After numerous delays, production of the third season of the show was abruptly ended when Chappelle left the show. Three episodes were compiled from the completed work and these episodes aired from July 9 to July 23, 2006. Re-runs have frequently aired ...more on Wikipedia

Is this a good next watch?
see more on Chappelle's Show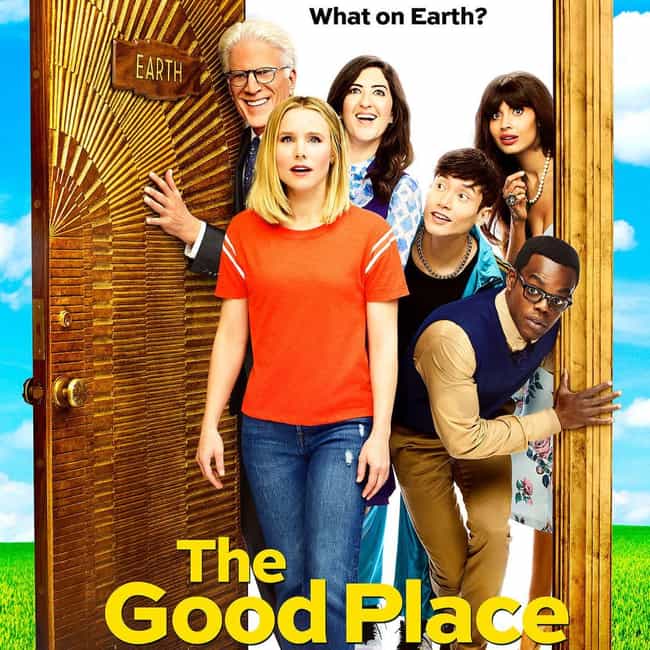 Eleanor Shellstrop (Kristen Bell) wakes up to discover she has entered the afterlife. When she is told by Michael (Ted Danson), her facilitator, that she is in "The Good Place" because of her good deeds by helping get innocent people get off, she realizes there has been a mistake. Now Eleanor will do anything to stay in The Good Place. ...more on Wikipedia
Is this a good next watch?
see more on The Good Place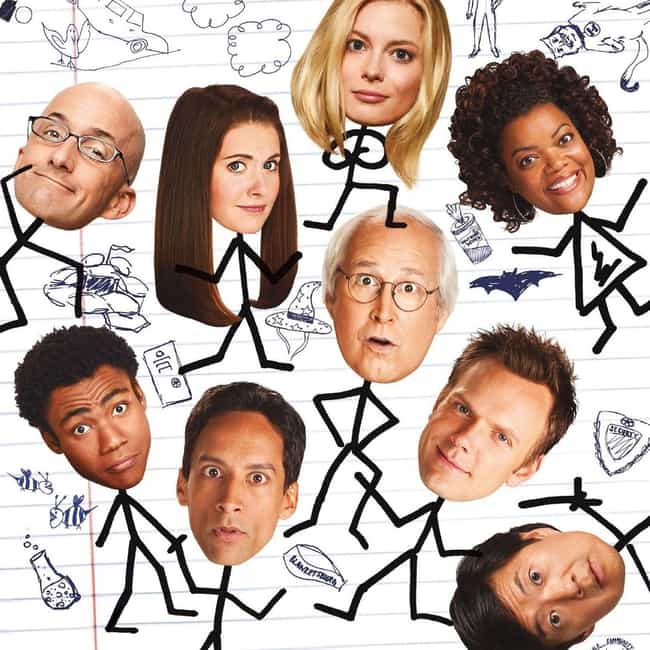 Community is an American television sitcom created by Dan Harmon that premiered on NBC on September 17, 2009. The single-camera series follows an ensemble cast of students at a community college in the fictional town of Greendale, Colorado. It makes heavy use of meta-humor and pop culture references, often parodying film and television clichés and tropes. Community has received acclaim from critics, being ranked in several critics' lists of the best television series in 2010, 2011, and 2012, and has gained a cult following. Following cancellation by NBC in May 2014 after five seasons, Community was renewed for a sixth, 13-episode season by Yahoo! Screen, which premiered on March 17, 2015. ...more on Wikipedia

Is this a good next watch?
see more on Community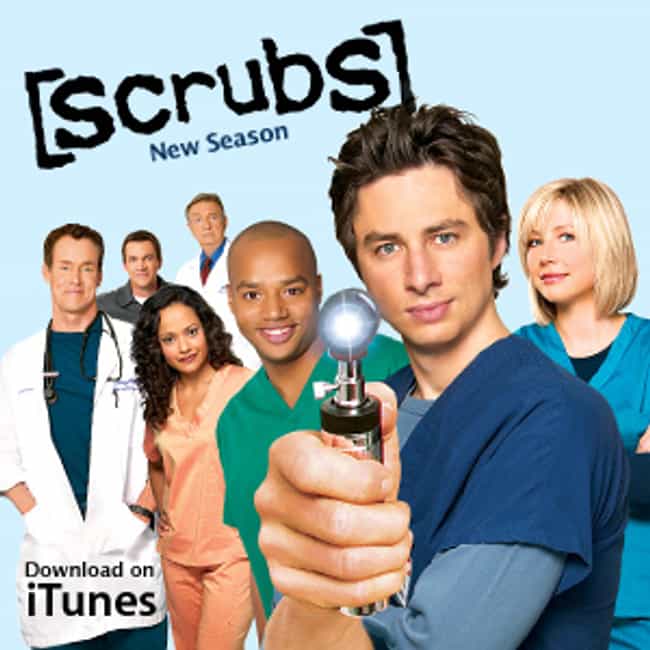 Scrubs is an American medical comedy television series created by Bill Lawrence that aired from October 2, 2001 to March 17, 2010 on NBC and later ABC. The series follows the lives of employees at the fictional Sacred Heart teaching hospital. The title is a play on surgical scrubs and a term for a low-ranking person because at the beginning of the series, most of the main characters were medical interns. The series is fast-paced, with slapstick and surreal vignettes presented mostly as the daydreams of the central character, Dr. John "J.D." Dorian, who is played by Zach Braff. Actors starring alongside Braff in all but its last season included Sarah Chalke, Donald Faison, Neil Flynn, Ken ...more on Wikipedia

Is this a good next watch?
see more on Scrubs