Entertainment
Pretty Good Movies On Netflix To Distract You During A Bout of Insomnia

367 votes
139 voters
5k views
14 items
List Rules Vote up the movies you'd rather watch instead of constantly tossing and turning.
For some of us, sleeping is hard. Even when your eyes are closed, your head is on the pillow, and you're covered in several layers of blankets, sleep just won't come. A Netflix subscription can be an insomniac's best friend, but choosing what you want to watch is a difficult task for those too tired to spend time picking a title. Luckily, Netflix is full of decent films that are perfect for insomniacs, movies that are just good enough to entertain you but simple enough that you don't really have to think too much. These are the best movies on Netflix you don't have to pay attention to, though they still have a pretty good story to share.
The best late night movies on Netflix are generally low-key, without too much action, but also not necessarily boring. You won't find many monster movies here, but a few of these films do feature creatures you wouldn't mind seeing at 2 am on a weeknight when you're trying not to think about the alarm that is supposed to go off in a matter of hours.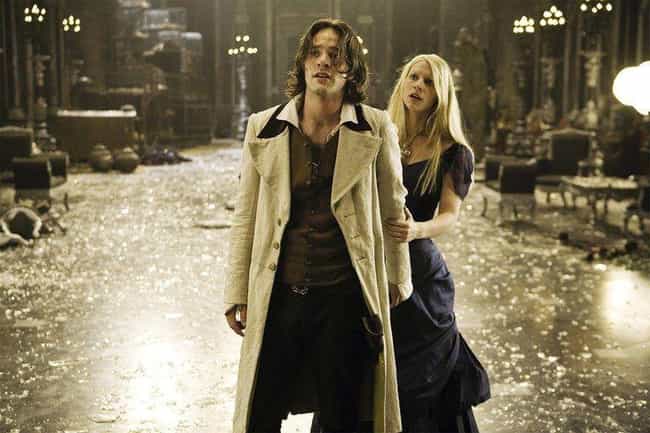 This underrated fantasy film is based on the Neil Gaiman novel of the same name and features an all-star cast that includes Claire Danes, Charlie Cox, Robert DeNiro, and Michelle Pfeiffer, plus Ian McKellen as the story's narrator. It's a faithful adaptation of the book and an overall fun adventure with plenty of quirky elements to keep the story going.
Actors: Michelle Pfeiffer, Robert De Niro, Claire Danes, Sienna Miller, Ian McKellen, + more
Released: 2007
Directed by: Matthew Vaughn

Is this worth watching?
see more on Stardust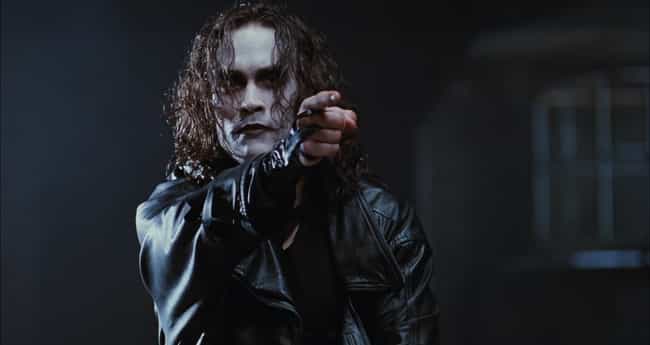 This cult classic about supernatural revenge is the final film of Brandon Lee, the son of the legendary martial artist Bruce Lee. The younger Lee lost his life in an on-set incident only days before production was supposed to wrap. A prop piece was meant to discharge blanks but was apparently loaded and mortally harmed Lee, who would go on to be praised for his performance.
The story follows the Crow, a man who is resurrected and seeks vengeance on those who hurt him. It is based on a graphic novel of the same name.
Actors: Bai Ling, Brandon Lee, Tony Todd, Ernie Hudson, Jon Polito, + more
Released: 1994
Directed by: Alex Proyas

Is this worth watching?
see more on The Crow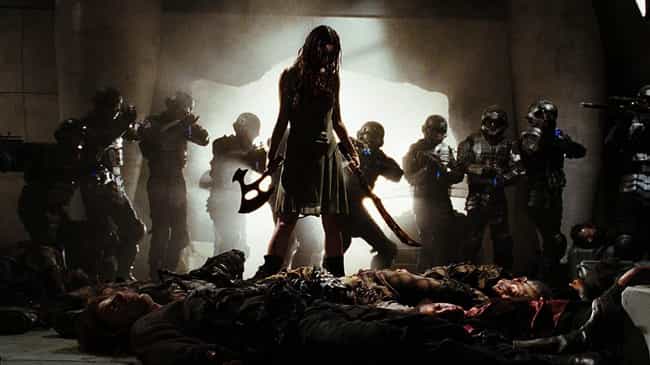 When the cult classic sci-fi series Firefly was canceled after only one season, fans were understandably upset. Joss Whedon's sleeper hit was given a second chance with 2005's Serenity, a feature-length continuation of the story. While the movie doesn't possess the same cult status as the show, it's still a solid sci-fi flick with tons of action, humor, and heart. Nathan Fillion reprises his role as Captain Mal, who must evade hitmen after discovering that one of his passengers is caught up in a government conspiracy.
Actors: Summer Glau, Morena Baccarin, Nathan Fillion, Chiwetel Ejiofor, Sarah Paulson, + more
Released: 2005
Directed by: Joss Whedon

Is this worth watching?
see more on Serenity
Blood Diamond isn't your ordinary action flick, it's also a look into one of the toughest industries in the world. The film stars Leonardo DiCaprio as African smuggler Danny Archer, and Djimon Hounsou as fisherman Solomon Vandy. After Vandy is taken from his village and forced into a diamond mining syndicate, he takes an incredibly valuable diamond in the hopes of buying his freedom and reuniting with his family. While this film succumbs to many typical action cliches, it's still a decent story with a well-intentioned message.
Actors: Leonardo DiCaprio, Jennifer Connelly, Michael Sheen, Djimon Hounsou, Arnold Vosloo, + more
Released: 2006
Directed by: Edward Zwick

Is this worth watching?
see more on Blood Diamond