Graveyard Shift
What The Cast Of 'The Walking Dead' Thinks About The Series

The Walking Dead has been going strong since Halloween 2010, although the narrative has changed significantly since the first season. Main characters have come and gone, the survivors have traveled the country, multiple spinoff shows have been produced, and fans are often split on whether or not the quality has gone down over the seasons. The question remains, however, as to whether The Walking Dead cast likes the show.
It turns out that the TWD cast has some mixed feelings about the series. In interviews, The Walking Dead cast has described both happy memories and some that are bittersweet. The actors have talked about how they view their characters, what they thought of their own departure, and where they think the show is headed.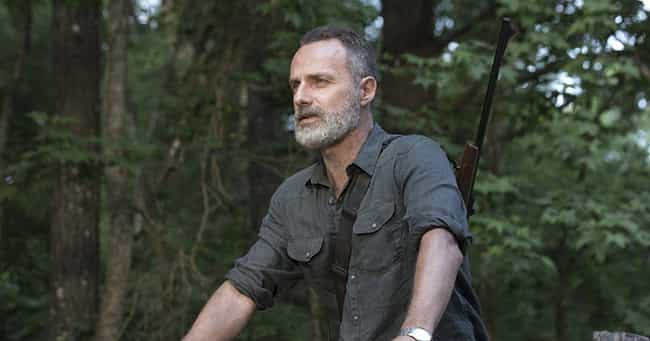 Rick Grimes famously left the show in Season 9, but luckily, we still have Andrew Lincoln with us. Lincoln sat down with The New York Times to discuss his role as the series lead and the show in general, and he was surprisingly candid when asked about decisions he didn't agree with. He was especially regretful that Steven Yeun, who played Glenn, had to leave the show in such a grisly manner:
I regret the manner in which [Glenn's exit] happened. We've been able to terrify people in film for 100 years without having to show an eyeball. When that happens, it diminishes what we're trying to make, which in my mind's eye is a family drama set in hell. It's not a sort of B-movie gorefest.
Lincoln feels like the gruesome scenes have become too much, especially when it comes to important characters who mean a lot to the audience. He elaborated on how he believes the scene could have played out in a more tasteful and even more horrifying way: "I think it would be more disturbing just keeping the camera on Maggie's face."
see more on Andrew Lincoln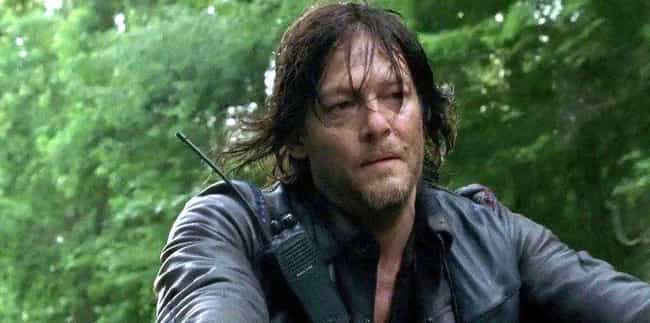 Norman Reedus has been an integral part of the cast since Season 1, and he has no plans of leaving anytime soon. Reedus, who plays Daryl Dixon, has stated that he intends to stay on the show until the very end. That wasn't always the case, however. He and Andrew Lincoln are very good friends, and the two made a pact that they would leave together when the time came. Because of the pact, Lincoln told Reedus before anyone else when he was planning on leaving.
Reedus recalls, "I was depressed... I tried to talk him out of it a thousand times. But I get it. He has two little kids outside of London."
While Reedus misses the cast members that have departed the show, it has not weakened his enthusiasm for life in the zombie apocalypse.
see more on Norman Reedus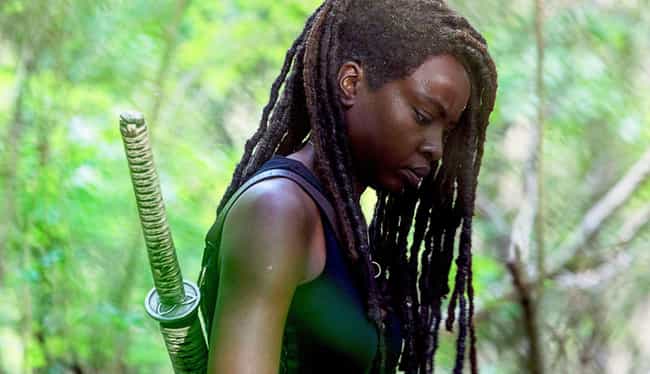 Danai Gurira plays major roles in TWD and Black Panther, and she's also a playwright and director. Her play Eclipsed became the first in Broadway history to feature a female writer and director as well as an entirely female cast. Gurira worked on both Eclipsed and TWD at the same time, and she told Vogue that she felt a lot of similarities between the two projects:
There are some deep parallels between the two worlds. I was very attracted to TWD because I found it to have the same premise, which is, "Who would you be if the world got this dire?" When I came across Michonne and did research on her, I said, "Oh, she's like Wife Number Two." She's like Maima, because she's chosen to become a weapon to deal with the [conflict] that has traumatized her.
see more on Danai Gurira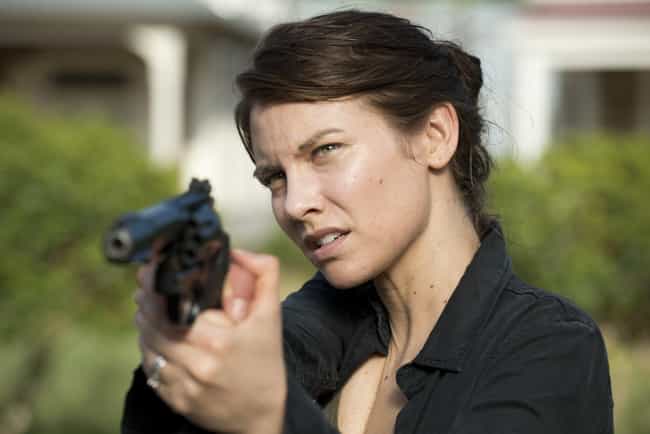 Lauren Cohan took some time off the show, but with Maggie's return for for Season 11, fans are excited to see what's next. Cohan has portrayed Maggie since the show's second season, and she's seen a lot of ups and downs during her time in the post-human world. She remains fond of her experience on TWD, and finds the show itself oddly comforting:
It's such an honor to be a part of it and to see it sustain as it has. It's a testament to the creators and the writers and to our fans. Things wax and wane all of the time, but it takes a lot for something to keep being made - especially now when we have so many choices. TWD has this unnamable comfort, which is ironic for a show about scary zombies.
see more on Lauren Cohan