Firsthand Accounts
Regular People Who've Met Alan Rickman Describe What It Was Like

535 votes
78 voters
1.8k views
16 items
List Rules Vote up the Alan Rickman stories that make you feel all warm and fuzzy.
He might have portrayed Professor Severus Snape with a cold exterior, but in real life, actor Alan Rickman was very different from his morally dubious wizarding character. The Harry Potter star - whose career was launched when he played villain Hans Gruber in 1988's Die Hard - touched many with his generous spirit.
Alan Rickman's co-stars and friends sing nothing but praise for the late actor, who passed after a private battle with cancer in January 2016. Some fans and people familiar with his work who were fortunate enough to meet Alan Rickman have also shared some wonderful experiences with him. These stories about Alan Rickman from regular people are sweet, funny, and a reminder that there is truly good in this world.
He Bought A Journalist A New Dress When She Spilled Wine On It During An Interview
Christina Klein-Bissett, a journalist from Edinburgh, told the BBC about her charming encounter with Rickman. She interviewed him on several occasions, but one instance took the cake:
I had the enormous pleasure to interview Alan several times as a journalist. When I spilled some red wine on my dress during an interview, he just took me by the hand and across the street to a really nice store to buy a new one for me.

Is this great?
He Used Snape's Voice When Talking To A Fan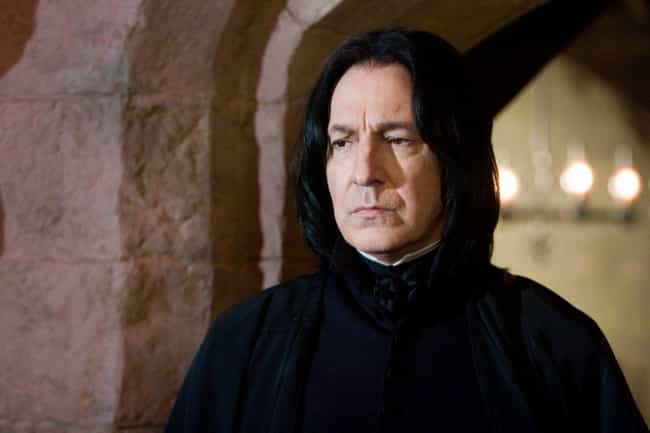 Brennan Carley, an associate editor at GQ, tweeted a sweet memory the day Rickman passed in 2016. When he was 13, Carley had seen one of Rickman's shows in London. Carley got the chance to speak with him afterwards, and Rickman did this:
When I was 13, I met Alan Rickman in London at a performance of 'Mary Poppins' & he slipped into Snape's voice for me. What a class act. RIP

Is this great?
He Waited With A Child At A Broadway Stage Door Until Her Father Found Her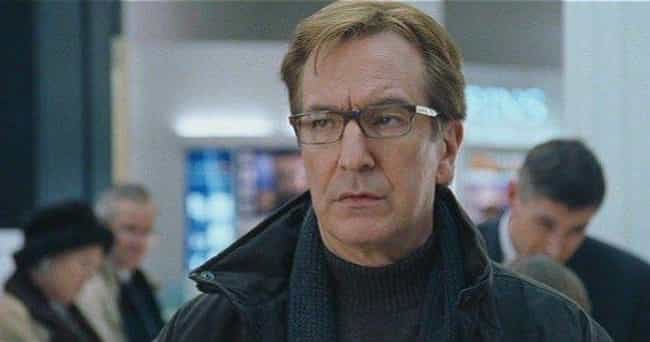 Allyson Gross was just eight years old when she met Rickman in New York. She was freaked out, but it wasn't because she was meeting Professor Snape. Gross shared on Twitter:
I met Alan Rickman when I was eight and visiting NYC for the first time, at a Broadway stage door. He chilled [with] me 'til my dad found me [and] helped me calm down when I realized I'd bumped into Snape. Said I was cute (I was).

Is this great?
He Delivered A 'Half-Blood Prince' Spoiler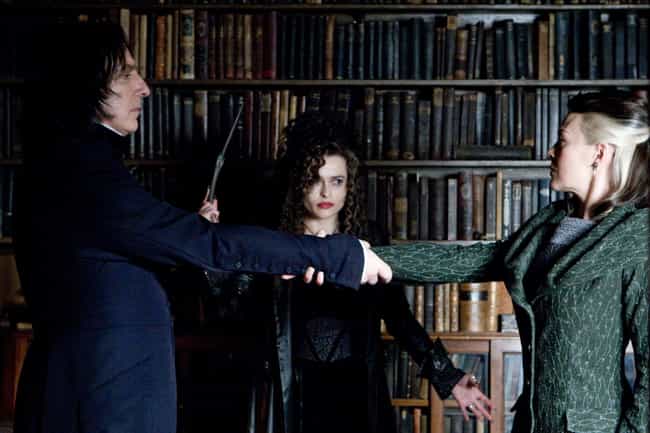 Thanks to social media, spoilers are nearly impossible to dodge. Before the advent of constant connectedness, avoiding spoilers was easier, but it was by no means a guarantee. For example, Mean Stars user montanachill said Rickman ruined the big twist of Harry Potter and the Half-Blood Prince for them:
I was in a hotel and met Alan Rickman. This was a few years back, when the sixth book was out, and as he was signing an autograph for me, he asked if I finished the book. Starstruck, I said yes, even though I wasn't. He then says "Oh, so I guess you know that I'm the half-blood prince, huh?" My jaw dropped. I had Snape personally reveal his true identity to me.

Is this great?