Weird History
What Was Hygiene Like In Plague-Era Europe?

Updated October 11, 2019
17.8k views
12 items
What was hygiene like during the Black Death? In the 14th century, the bubonic plague swept through Europe, wiping out as many as 50 million people - or more than half the continent.
During this time, it was common for people to dump their chamber pots in the streets and sleep on dirty straw. These unsanitary practices attracted rodents and spread disease. Could better hygiene have prevented the black plague? Ironically, several common medical practices helped spread the disease. For example, doctors suggested lancing buboes and drinking the pus of the afflicted. And, in spite of sanitation policies like burying plagued bodies in deep pits outside of town, some cities were so overwhelmed that dogs dragged the cadavers back through the streets.
Unfortunately, those who practiced better hygiene weren't much better off. In some areas, the Jewish population saw a lower mortality rate from plague than Christians, likely because of their sanitary traditions. In response, Christians accused Jews of tainting wells and eliminated them en masse.
While Europe had a foul hygiene and sanitation record during the plague era, records indicate that people who survived the Black Plague tended to live longer and healthier lives.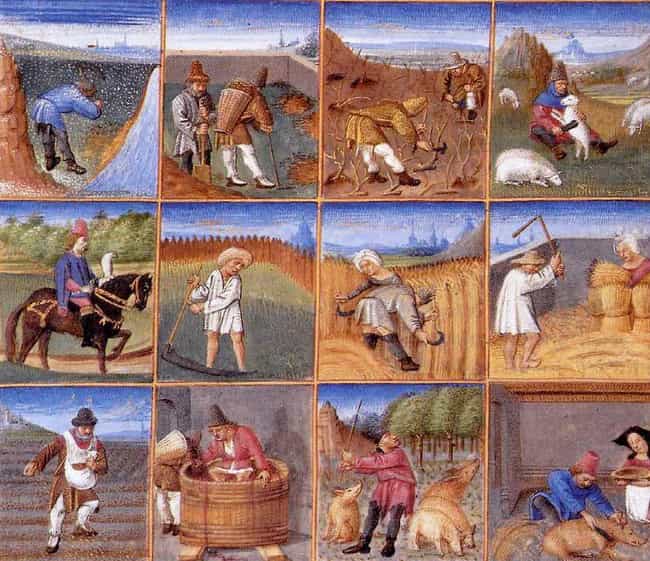 Everyone Was Covered In Fleas, Which Helped Spread Plague
Europe wasn't the cleanest place in the 14th century. Fleas and lice thrived, and grime was omnipresent. Bathing was not an everyday ocurrence for commoners. However, most peasants began their day by at least washing their hands and face.
The ubiquitous fleas spread diseases like the plague. The tiny insects bit rats infected with the plague and then jumped to humans, causing an epidemic.
Doctors of the era never identified fleas as a cause of the plague. As a result, people continued to sleep on straw teeming with vermin without realizing their poor hygiene was spreading diseases.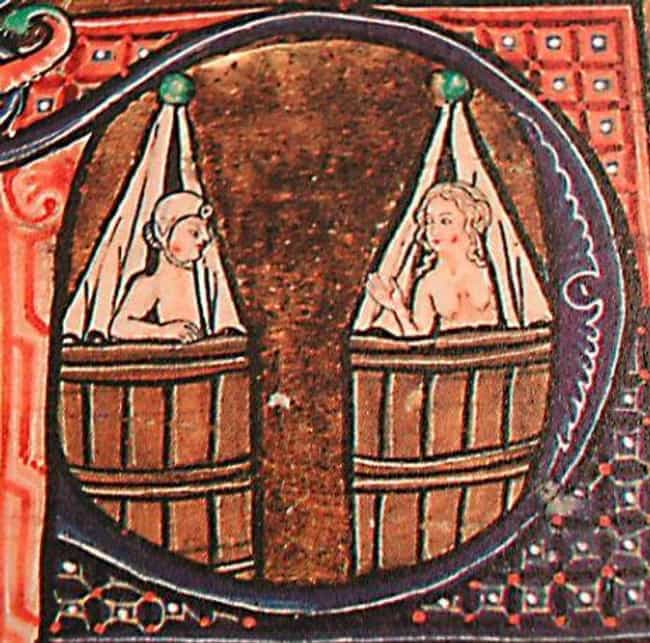 One Treatment For The Plague Involved Bathing In Vinegar And Rosewater, Or Urine
Contrary to the stereotype, medieval Europeans did take baths. The rich bathed in private tubs, while everyone else dunked in streams or visited public baths.
One treatment for the plague even recommended bathing. Instead of bathing in water, though, one source recommended bathing in vinegar and rosewater. Vinegar, a common medieval medical treatment, was considered a great tool in stopping the plague. Plague doctors sometimes washed their hands in vinegar or placed vinegar sponges in their masks.
Another recommendation called for bathing in your own urine to treat the plague.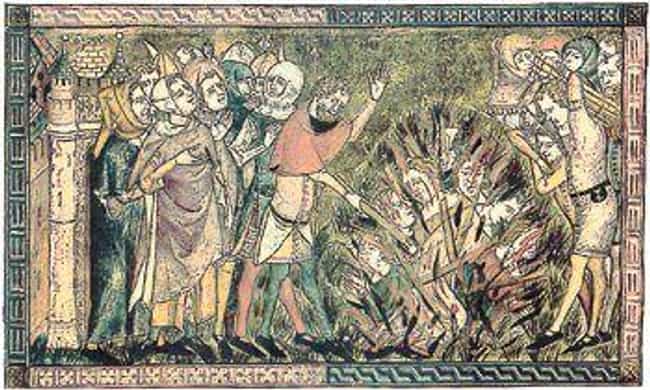 Hygiene Rituals Practiced By Jews Might Have Helped Them Survive The Plague, But It Also Worked Against Them
While Europe's Jewish communities also perished from the plague, their personal hygiene rituals - which included washing their hands - may have prevented them from experiencing as high a mortality rate as their Christian neighbors. Christians, in turn, drew the wrong lesson from this disparity.
Christians claimed Jews couldn't catch the plague and accused them of tainting wells to spread the disease. The communities were vilified, oppressed, and compelled to confess to nefarious deeds they did not commit. According to the Nuremberg Chronicle, in 1348 "all the Jews in Germany were burned, having been accused of poisoning the wells, as many of them confessed."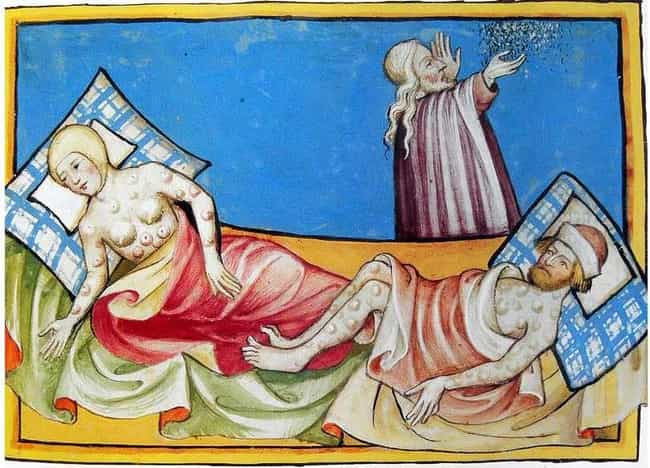 Doctors Recommended Drinking The Pus From Lanced Plague Buboes
Doctors in the 14th century had no idea how to treat the plague. Ironically, many of their treatments actually spread the disease.
For example, plague sufferers experienced swelling in their lymph nodes called buboes. Doctors recommended cutting open the buboes to let the disease leave the body. They then applied a mixture of resin, plant roots, and dried feces to the wounds.
One treatment even recommended drinking the pus from lanced buboes, an almost certainly fatal suggestion.