Practically every book, movie, and TV show made in the last century that references the Victorian era romanticizes the time period. Beautiful gowns, lavish homes, and passionate romance are staples of the now bygone time. But in much of the media we consume about the seemingly sophisticated Victorians, no one talks about where they got their water or went to the bathroom, or when they last bathed.
When you peel back all the layers of silk and lace, you'll discover that the Victorians were actually pretty gross. People didn't always bathe weekly - let alone daily - and indoor plumbing was a distant dream for most. As such, the Victorian era's frequent bouts of disease are unsurprising. Overall, women caught the brunt of bizarre trends in hygiene. So let's open our eyes, hold our noses, and find out what was really going on with the supposedly immaculate Victorians.
Photo: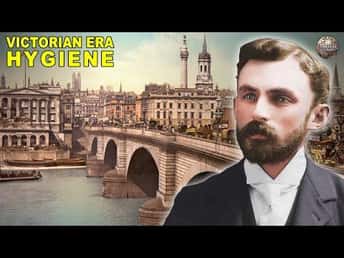 Vinegar And Eggs Were The Cutting Edge Of Hair Care

Victorians were obsessed with hair, but modern shampoo was a distant notion at the time. Women often broke several eggs over their heads, worked them into their hair, and then washed the egg out with a pitcher of water. Vinegar diluted with water was another popular option.

In fact, many cooking-related items were popular pre-shampoo alternatives. Rosemary, black tea, and rum were all considered perfectly normal as hair-washing substances.