Weird History
Vietnam Veterans Describe What It Was Like Coming Back To The States

Lasting nearly 20 years, the conflict in Vietnam resulted in thousands of United States troops being sent to Southeast Asia to preserve democracy.
The difficulties, hardships, and conditions in Vietnam were only part of the struggles faced by those who fought during the conflict. Vietnam soldiers coming home faced a stigma they didn't understand, much less anticipate, and economic, social, and physical challenges that would last for decades. Vietnam soldiers returning home were met with protests and attacks, spit on and humiliated in the process.
It's difficult to explain what it was like for Vietnam soldiers coming home from an outside perspective. Stories of Vietnam soldiers returning home highlight the complexities of international conflict, but also illustrate the deep divide felt across the American landscape. From apathy to vitriol, here's a cross section of how Vietnam soldiers were received - in the words of the veterans themselves.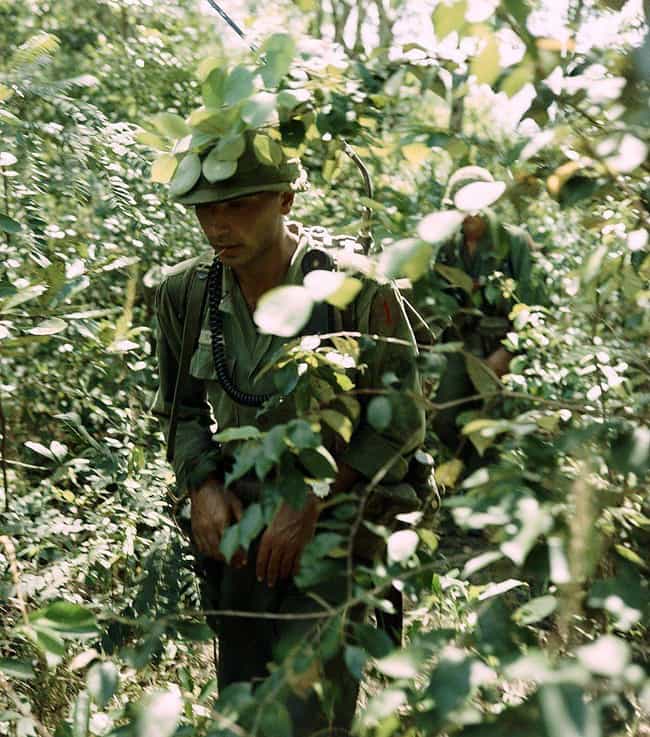 No One Asked, And No One Cared
Upon his return from Vietnam, veteran Jamie Bryant recalled feeling disconnected from everyone around him. It wasn't that Bryant didn't want to talk about his time in Vietnam. Rather, he felt like no one wanted to know. He told author Arnold R. Isaacs:
There has really never been anyone who has asked me: 'What happened to you over there? What was it like?' It's like having a whole year of your life that didn't exist.... When you first get back, you don't think about it much. Then you begin to wonder why no one asks the questions. Then you begin to feel like maybe it isn't something you should talk about.
From Bryant's perspective, it was "the spookiest thing" and, according to Isaacs, it was also why many veterans never talked to anyone about their service in Vietnam. Veterans felt both silenced and "shunned."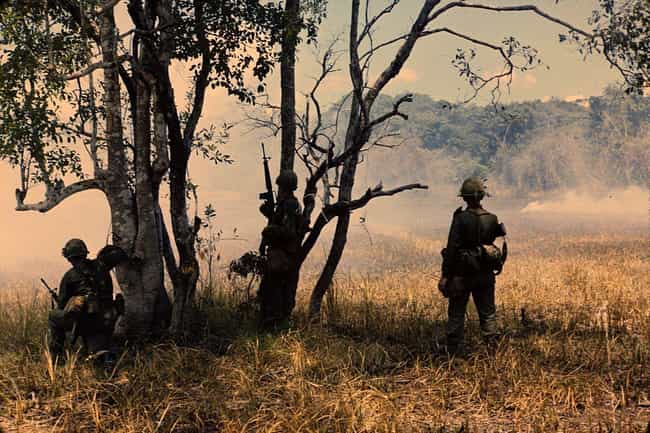 Passengers Moved Away From Them To Avoid 'Contamination'
Former United States senator, presidential candidate, and Secretary of State John Kerry is also a Vietnam veteran. He recalled one incident shortly after his return home:
There I was, a week out of the jungle, flying from San Francisco to New York. I fell asleep and woke up yelling, probably a nightmare. The other passengers moved away from me - a reaction I noticed more and more in the months ahead. The country didn't give a [care] about the guys coming back, or what they'd gone through. The feeling toward them was, 'Stay away - don't contaminate us with whatever you've brought back from Vietnam.'
A Peace Symbol Was Answered By A Middle Finger
When Steven A. Wowwk returned to the United States after having been hurt in action, he experienced outright hostility by civilians who watched as his gurney made its way to Chelsea Naval Hospital in Boston, Massachusetts.
According to Wowwk, he looked out of the bus-turned-ambulance to see groups of people watching from the street. He wanted "to acknowledge them, and I just gave the peace signal." Wowwk was shocked by the response he received: "Instead of getting return peace fingers, I got the middle finger."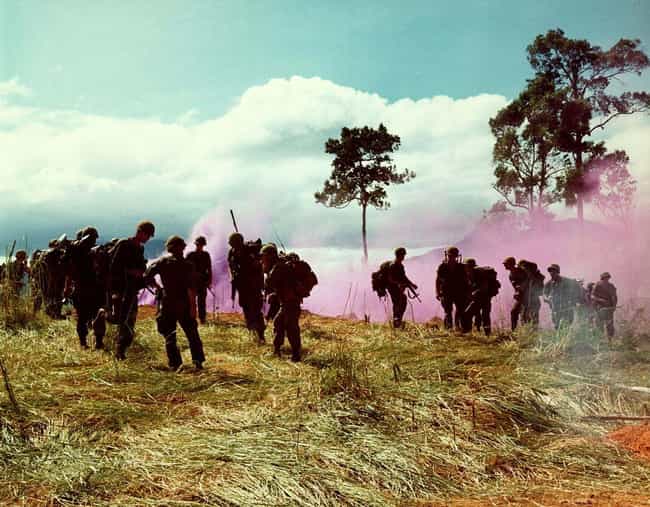 They Faced Malaria, Bad Health Care, And Rampant Discrimination
Soon after returning to the United States, Peter Langenus started to exhibit symptoms of malaria. Langenus had served in Vietnam from 1969 to 1970, leading men through some pretty horrible conditions. While he traversed the Vietnam landscape "without shaving, bathing, or changing clothing" for weeks at a time, "none of that prepared me for the reception at home upon our return."
After he showed signs of malaria, Langenus was denied medical care at the VA hospital. He was told that, since he didn't have symptoms while in Vietnam, it didn't qualify for care in the United States.
As an added hardship, when Langenus attended law school after returning from Vietnam, his "entire educational benefit was $126." His tuition, however, was "$300 a credit."
Even after law school, as he looked for a position at a law firm, he recalled being met with a sense of disgust when he told them he'd served in Vietnam.