Weird History
What It Was Like Training For The Vietnam War

Updated August 7, 2019
13.6k views
15 items
During America's long involvement in the Vietnam conflict, from 1965 to 1973, tens of thousands of young men and women were recruited and drafted into the ranks of the US armed forces. They were sent overseas to fight on the battlefield or help in various support capacities. However, whether you were conscripted involuntarily or joined up to dictate your own career path, you had to undergo training, and that was one painfully unforgettable experience.
Officially, the basic training program during the Vietnam era called for 352 total hours of instruction - 44 hours a week for eight weeks. However, trainees who underwent the program recall that the instruction, the physical and emotional challenges, and the lessons accounted for far more time than what was officially mandated. This was followed by another eight weeks of advanced training before recruits were shipped out to the front lines or on to whatever position for which they were eventually selected. From hand-to-hand combat and bayonet training, to running miles every day in full gear, to hitting the firing range, here's a look at what it was like to undergo basic training for Vietnam from the recollections and accounts of veterans who actually made it through the experience.
You Were Processed Before Training Began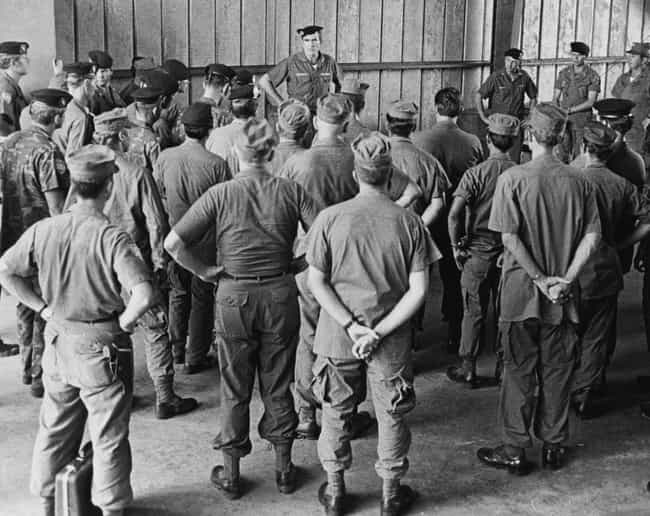 When would-be soldiers were recruited or drafted into the armed services, they would first undergo eight weeks of basic training. They would go through boot camp and learn the essential, non-specialized skills required of all recruits. Before any of that, they were processed for training - getting the standard buzz cut, taking tests, and lining up to get outfitted. Journalist and Vietnam vet Marc Leepson explained that the first stop, after getting on the bus with his packed bag, was at the induction center.
"I found myself in a small room with a couple of dozen other guys where we solemnly swore we'd support and defend the Constitution against all foreign and domestic enemies, obey the orders of the president and our officers, and abide by the Uniform Code of Military Justice," Leepson recalled, adding that he was shipped to New Jersey's Fort Dix for basic training. "First came a few days of processing: the haircut (you had to pay the civilian barber), the shots (lots of them), the uniforms ('your waist is kinda big,' a snarky corporal who handed me my fatigue pants said), [and] the aptitude tests."
You Practiced Carrying All Your Gear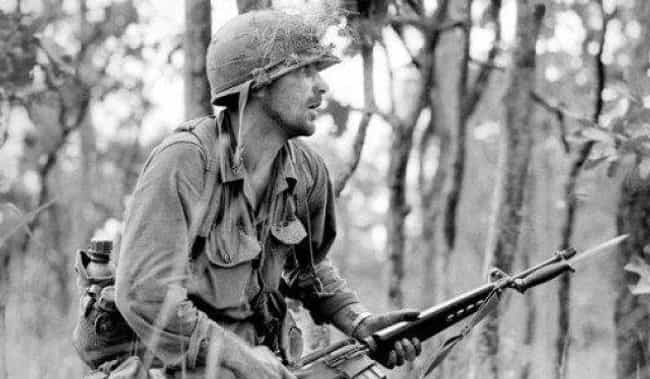 Nearly every time recruits would go out and jog, march, camp, or perform any other drill, they did so with their gear. That included a uniform, boots, pack, and a rifle. Sometimes they would bring along wet weather gear and helmets. The idea behind this added a layer of difficulty to already challenging exercises was that soldiers were prepared for real-world conditions on the front lines.
Veteran Larry Lettie recalled that, when doing certain exercises, trainees were expected to complete them in full gear: "The mile run was accomplished in combat boots, a steel pot, rifle and full field gear." According to the Physical Readiness Training field manual, recruits were even expected to practice wearing their gear in water, specifically in the pool, because they had to "demonstrate wearing the uniform and gear when operating in and around bodies of water, and [what] action to take when entering the water unexpectedly."
Your Mornings Usually Started Before Dawn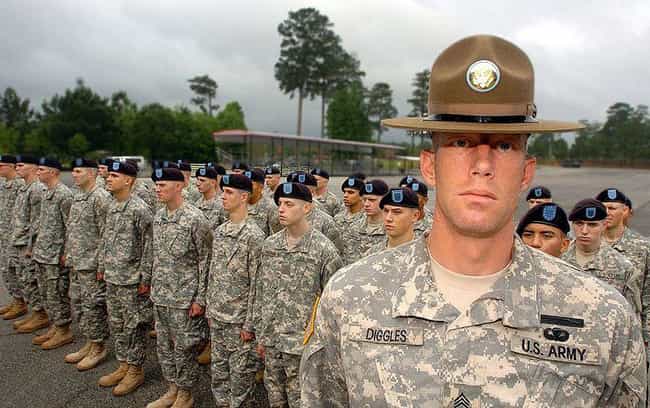 For recruits who may not have been used to the demanding physical requirements of basic training, getting up early may have been one of the biggest learning curves and life changes. Ultimately, they had no choice but to get accustomed to it, and it often happened before dawn. It seems that trainees were expected to get up at 5 am every day, rain or shine. Veteran Jerry Prater recalled:
Our drill sergeants then informed us of several aspects of army life we could expect while we were in basic training. Reveille (Bugle Call) would be at 0500 each morning, and we must get up, shower, shave, get dressed in our fatigues, and be in platoon formation outside the barracks by 0530. The Company Commander, or one of the two training officers, would conduct an inspection of each of the four barracks each morning after we left the company area for our training sessions. The platoon with the highest daily and weekly ranking would receive special privileges and benefits, and the other three platoons would have to live with the stigma, as well as constant reminders and harassment of the drill sergeants, that they did not measure up.
You Had To Run 5-6 Miles Before Breakfast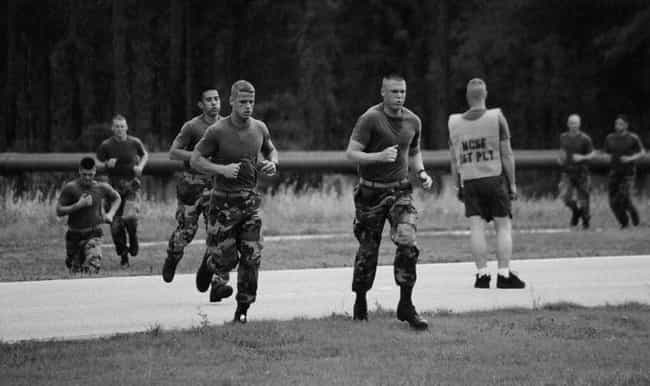 Once recruits had gotten up, their first thought wasn't of food in the mess hall or a cup of coffee. Instead, they had to lace up their boots and hit the ground running - literally.
According to Salvatore Di Blasio, a decorated Vietnam veteran, "A normal day consisted of... [an] early rise, probably run about five or six miles, then you go to breakfast." Despite the amount of running soldiers completed before the sun rose over the horizon, there was always more to come.