Weird Nature
Everything That Had To Go Wrong For Chris McCandless To Meet His Fate

Updated June 12, 2019
628.3k views
9 items
The tale of Chris McCandless has been told many times over. In his 1996 book Into the Wild, author Jon Krakauer explored the fate of the fiercely independent young man who met his tragic end at Denali National Park in 1992. The 2007 movie of the same name introduced still more audiences to McCandless. Today, experts continue to examine what actually brought the 24-year-old's life to an end, contributing to his polarized legacy.
The myriad misfortunes that plagued McCandless may change your opinion of the real story of Into the Wild. The events leading to McCandless's passing were rife with missteps and miscalculations, but his final fate may have been completely out of his hands. A hero to many, a criminal to some, and a victim to others, McCandless lived a life that was much more complicated than it looks on the surface.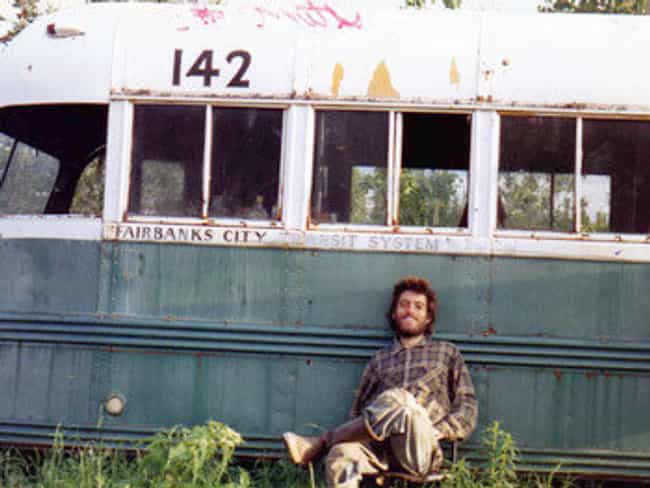 His Rations And Equipment Were Insufficient
When McCandless arrived in Alaska in 1992, he sent his friend, Wayne Westerberg, a postcard telling him he would stay there for a while before returning to South Dakota. McCandless had befriended Westerberg while working for his harvesting company in Carthage, SD, in 1990. McCandless, who told Westerberg his name was Alex, described his difficulty in getting to Fairbanks, AK, but was excited about his next steps. He wrote, "If... you don't ever hear from me again I want you to know you're a great man. I now walk into the wild."
McCandless left Fairbanks in April 1992, hitching a ride with Jim Gallien, a local electrician. Gallien (who played himself in the movie) spotted McCandless hitchhiking outside of Fairbanks and took him to Denali National Park. McCandless told Gallien he was going to "live off the land for a few months." Gallien was concerned because survival in the Alaskan backcountry would require much more than McCandless appeared to have on hand. Gallien estimated McCandless's backpack weighed between 25 and 30 pounds - not nearly "as much food and gear as you'd expect a guy to be carrying for that kind of trip."
After traveling together for a time, McCandless told Gallien he had 10 pounds of rice and would survive off of berries and other food sources he found in the park. Gallien observed McCandless's .22, something unfit for hunting large animals, and his poorly lined hiking boots. When the two men arrived at the Stampede Trail on April 28, 1992, McCandless offered Gallien his watch and other possessions for the ride. Instead, Gallien gave McCandless a pair of rubber boots, some food, and his phone number. Gallien recalled that the boots were too big for McCandless, but he told him to wear two pairs of socks. Even with these items, McCandless still lacked a compass, snowshoes, and an ax.
Gallien considered telling authorities in nearby Healy, AK, about McCandless but "figured he'd be okay" and would "get hungry pretty quick and just walk out to the highway. That's what any normal person would do."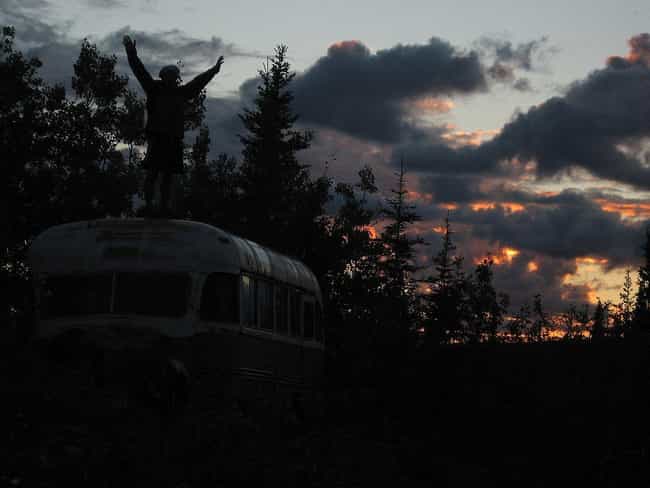 He Decided To Make Camp At The Bus Instead Of Hiking Farther
McCandless wanted to get away from civilization. When he embarked upon the Stampede Trail, he aimed to put rules, norms, and authority behind him. He arrived at Bus 142 and took temporary shelter, venturing as far as 15 miles out from the rusty automobile. He always returned to the bus, however, perhaps thinking the difficulties of the Alaskan backcountry were best handled from a centralized location.
Once McCandless decided to spend the summer at Bus 142, he treated it like a home. He did chores, collected food, cleaned out ash from the fire pit, and even started to map the area. While he was in a remote location, he was still within walking distance of at least four other cabins, as well as some popular tourist destinations. Had he gone farther, his chances of getting help may have actually increased.
Furthermore, the site didn't offer much in the way of wildlife. When McCandless took down a moose, it was a big victory for him - especially given his usual diet of squirrel, birds, roots, and seeds. His difficulty in hunting live animals compounded his struggle to find enough food to survive. The fact that he added potato plant seeds to his diet at some point reflects the paucity of available nourishment.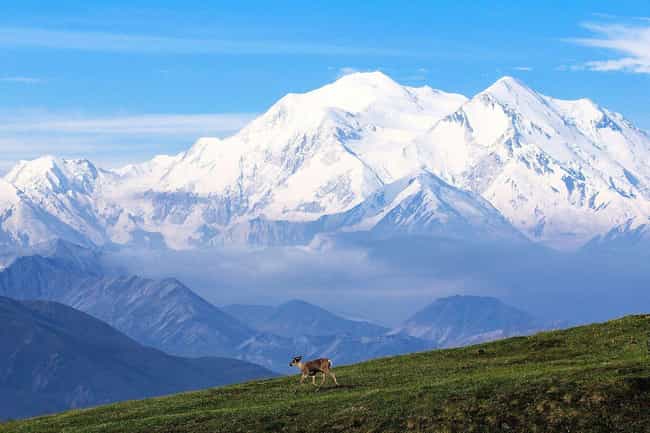 His Supply Of Meat Went Bad After A Failed Attempt To Cure It
Despite having only a .22, McCandless managed to fell a moose while in Denali. He had no hunting license - a mechanism he rejected as part of his anti-authoritarian way of life - so his actions were not within the law. Furthermore, the moose, itself, proved to be more than McCandless could handle. McCandless tried to smoke the meat from the moose, something he'd learned about in South Dakota. In Alaska, it was more common to let meat air dry on a rack to preserve it.
According to McCandless's journal, he shot the animal on June 9. Five days later, its flesh was full of maggots. McCandless wished he'd "never shot the moose. One of the greatest tragedies of my life."
McCandless had more success with small animals. In June, July, and early August, he ate squirrel, frogs, and various kinds of birds to survive. The bones from these animals, as well as those from the moose, were found near the bus where McCandless's remains were found in September 1992. According to one of the moose hunters who found him, Gordon E. Samel, the animal was actually a caribou, revealing "the kid didn't know what the hell he was doing."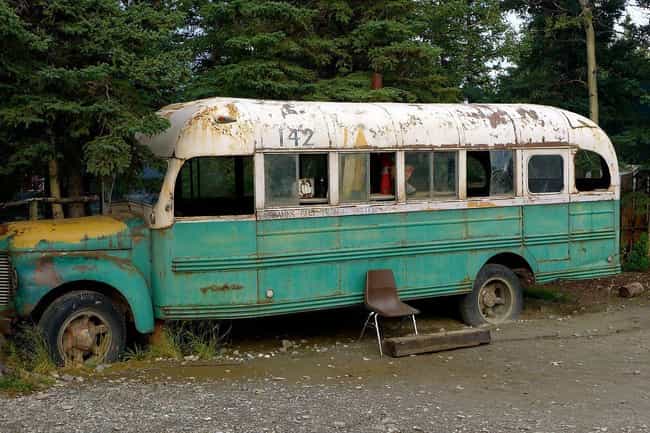 The Trail To The Abandoned Bus Washed Out
Two months into his adventure in the Alaskan backcountry, McCandless decided to return to society. When he set out to take the trail from Bus 142 back to civilization, he discovered the Teklanika River raging across his path. Glaciers had melted and the river was in full force. McCandless turned back, thinking he would wait until the water abated and he could pass.
What McCandless didn't know, however, was that there may have been another way across the river. While the Teklanika does pose a challenge for hikers on the Stampede Trail, it's possible to travel upstream and look for a better option. The waters also reach their lowest point in the morning, something an experienced hiker would know.
Brent Keith, a local guide, told reporter Matthew Power in 2012 he didn't understand "why [McCandless] didn't stay down by the Teklanika until the water got low enough to cross. Or walk upstream to where it braids out in shallow channels. Or start a signal fire on a gravel bar." Journalist Chip Brown wrote in 1993 that there was also a manual tram farther down the river McCandless could have used to cross.
That said, Claire Ackermann, a Swiss tourist, lost her life 2010 trying to cross the Teklanika River on a pilgrimage to the site of McCandless's camp. Hikers are rescued each year after getting swept away by its raging waters.