The tale of Chris McCandless has been told many times over. In his 1996 book Into the Wild, author Jon Krakauer explored the fate of the fiercely independent young man who met his tragic end at Denali National Park in 1992. The 2007 movie of the same name introduced still more audiences to McCandless. Today, experts continue to examine what actually brought the 24-year-old's life to an end, contributing to his polarized legacy. 
The myriad misfortunes that plagued McCandless may change your opinion of the real story of Into the Wild. The events leading to McCandless's passing were rife with missteps and miscalculations, but his final fate may have been completely out of his hands. A hero to many, a criminal to some, and a victim to others, McCandless lived a life that was much more complicated than it looks on the surface.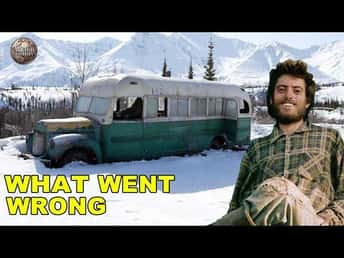 The Potato Seeds He Ate May Have Given Him Lathyrism

In his 1996 book Into the Wild, author Jon Krakauer asserts that McCandless perished from starvation caused by consuming poisonous potato plant seeds. In one of McCandless's final journal entries, he wrote, "Extremely weak. Fault of potato seeds."

This echoes Chip Brown's 1993's article "I Now Walk Into The Wild," which more or less explores the possibility that McCandless paid the ultimate price for "stupidity" and ate the poisonous seeds just before his passing. Years later, however, Krakauer continued to explore the potato plant seed theory. Based on the number of potato seeds in the proximity of the bus, Krakauer determined that McCandless had probably been eating them for weeks, not just for a day or two. In Krakauer's own experience, "Wild potato plants were growing everywhere I looked in the surrounding taiga... I filled a one-gallon bag with more than a pound of seeds in less than 30 minutes."

Krakauer sent samples of potato plant seeds to a lab in Michigan to analyze them for a protein-based poison after reading a paper by Ronald Hamilton. Hamilton recalled an experiment conducted by German forces in WWII in which concentration camp inmates were slowly poisoned using a ground-up legume. Their symptoms reminded him of descriptions of McCandless's final days. Called neurolathyrism or lathyrism, the disease brought on by the poison involves a neurological breakdown that results in weakness, paralysis, and, ultimately, loss of life.