The tale of Chris McCandless has been told many times over. In his 1996 book Into the Wild, author Jon Krakauer explored the fate of the fiercely independent young man who met his tragic end at Denali National Park in 1992. The 2007 movie of the same name introduced still more audiences to McCandless. Today, experts continue to examine what actually brought the 24-year-old's life to an end, contributing to his polarized legacy. 
The myriad misfortunes that plagued McCandless may change your opinion of the real story of Into the Wild. The events leading to McCandless's passing were rife with missteps and miscalculations, but his final fate may have been completely out of his hands. A hero to many, a criminal to some, and a victim to others, McCandless lived a life that was much more complicated than it looks on the surface.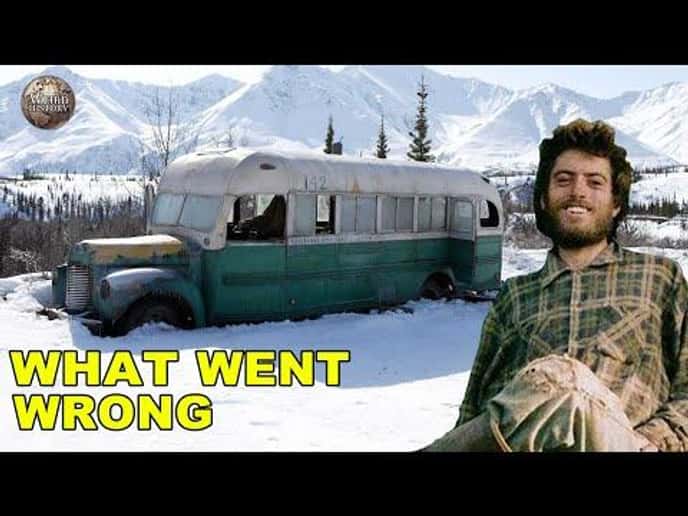 Photo: Chris McCandless / Wikimedia Commons / Fair Use

His Rations And Equipment Were Insufficient

When McCandless arrived in Alaska in 1992, he sent his friend, Wayne Westerberg, a postcard telling him he would stay there for a while before returning to South Dakota. McCandless had befriended Westerberg while working for his harvesting company in Carthage, SD, in 1990. McCandless, who told Westerberg his name was Alex, described his difficulty in getting to Fairbanks, AK, but was excited about his next steps. He wrote, "If... you don't ever hear from me again I want you to know you're a great man. I now walk into the wild."

McCandless left Fairbanks in April 1992, hitching a ride with Jim Gallien, a local electrician. Gallien (who played himself in the movie) spotted McCandless hitchhiking outside of Fairbanks and took him to Denali National Park. McCandless told Gallien he was going to "live off the land for a few months." Gallien was concerned because survival in the Alaskan backcountry would require much more than McCandless appeared to have on hand. Gallien estimated McCandless's backpack weighed between 25 and 30 pounds - not nearly "as much food and gear as you'd expect a guy to be carrying for that kind of trip."

After traveling together for a time, McCandless told Gallien he had 10 pounds of rice and would survive off of berries and other food sources he found in the park. Gallien observed McCandless's .22, something unfit for hunting large animals, and his poorly lined hiking boots. When the two men arrived at the Stampede Trail on April 28, 1992, McCandless offered Gallien his watch and other possessions for the ride. Instead, Gallien gave McCandless a pair of rubber boots, some food, and his phone number. Gallien recalled that the boots were too big for McCandless, but he told him to wear two pairs of socks. Even with these items, McCandless still lacked a compass, snowshoes, and an ax.

Gallien considered telling authorities in nearby Healy, AK, about McCandless but "figured he'd be okay" and would "get hungry pretty quick and just walk out to the highway. That's what any normal person would do."