What It's Like
People At Woodstock Describe What It Was Really Like

Updated September 23, 2019
611.3k views
14 items
In the peace- and love-themed summer of '69, giant music festivals became a standard event for the younger generation to experience rock-and-roll, hallucinogens, and the predictable chaos from cramming thousands of intoxicated people into a relatively confined area. One of these festivals, the Woodstock Music and Arts Fair, would be cemented as one of the most famous music festivals in history.
Despite the many music festivals that came after it - and the many disasters that ensued - Woodstock was seen as a peaceful, decade-defining moment celebrating free love and music.
Held in a muddy field near the rural town of Bethel, NY, Woodstock was host to 500,000 people who braved traffic jams, shortages of essentials, lightning, and pouring rain to witness one of the strongest lineups of pop music groups ever assembled on one stage. Woodstock became an internationally legendary event, its cultural importance scrutinized long after it concluded. But what was Woodstock really like? How did the experience differ for each attendee, festival employee, musician, or even local resident? What was it like to hear Jimi Hendrix play "The Star Spangled Banner" on that final day?
Anything involving half a million people will invariably elicit a wide range of responses and memories, a fact that holds true for those who have described their own Woodstock experiences.
Woodstock Almost Didn't Happen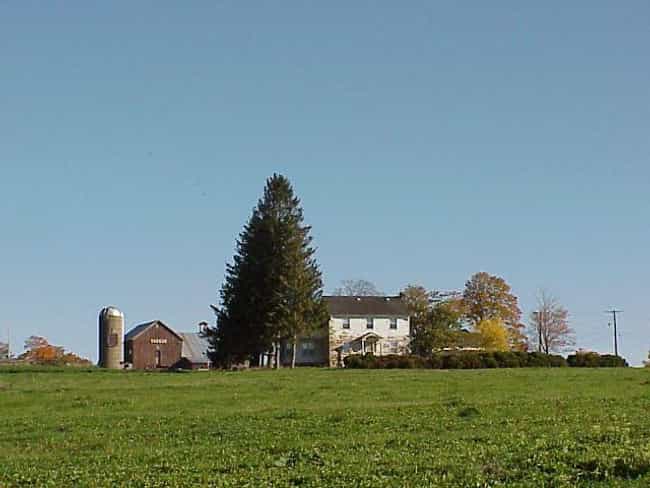 Woodstock got its name because the promoters initially hoped to find a venue for the festival in or near rustic Woodstock, NY - a small town several hours north of New York City. Local authorities quickly refused to issue permits not only in Woodstock but also in the nearby town of Saugerties, NY. Negotiations began with the town of Walkill, and while a 300-acre site was leased, local opposition eventually prompted the town's zoning board to ban the venture. With less than six weeks remaining before the August 15 concert, promoter Michael Lang received an offer to rent a 30-acre, run-down motel area in White Lake, NY, a tiny village in the town of Bethel.
When Lang realized the motel area was essentially a swamp, a local real estate agent took him instead to a 600-acre dairy farm owned by a man named Max Yasgur. The land was a natural bowl that led down to a small pond and seemed a perfect setting for what Lang had in mind. The land was leased and, despite some opposition from the officials in Bethel, the concert was on. On August 12, only three days before the show was to begin, promoters did not have enough funding to build both fencing and the elaborate stage required. However, by mid-day Wednesday, 50,000 people had already arrived, so the stage construction began.
"On Max Yasgur's 600 acres, everyone dropped their defenses and became a huge extended family," Lang wrote in his book The Road to Woodstock. "Joining together, getting into the music and each other, being part of so many people when calamity struck - the traffic jams, the rainstorms - was a life-changing experience. None of the problems damaged our spirit. In fact, they drew us closer. We recognized one another for what we were at the core, as brothers and sisters, and we embraced one another in that knowledge."
There Was A 20-Mile Traffic Jam Getting Into Woodstock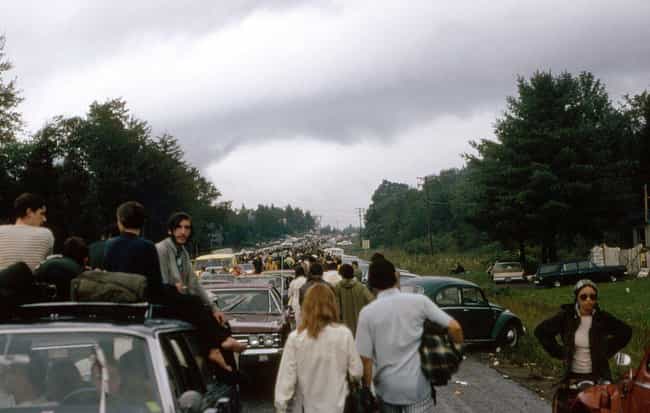 Michael Lang maintained throughout negotiations that the event was intended for no more than 50,000 people, despite already having sold hundreds of thousands of tickets. The first logistical problem ensued when the small upstate New York roads could not handle the resulting traffic. At its longest, the traffic jam on Bethel's Highway 17B stretched for 20 miles. Concert goers faced with a total standstill did the most logical thing under the circumstances - they abandoned their cars and began to walk to the festival site. Bonnie Geffen recalled this spontaneous moment to MSNBC:
"(We) drove in as far as we could and stopped. The car in front of us stopped and we stopped when we realized neither one of us could go any further."
The New York State Police were not as impressed. They shut down two exits of the New York State Thruway to discourage additional vehicles.
The Traffic Delayed The Concert Itself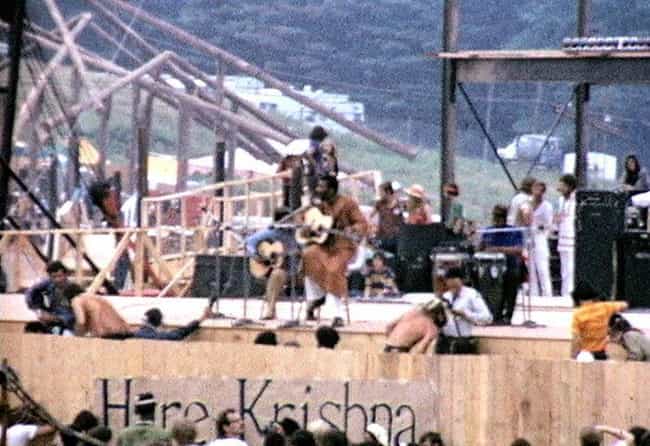 Heavy traffic affected the start time of the concert, which was scheduled to begin at 3 pm with the band Sweetwater. However, the group - equipment and all - was among those stuck in the traffic jam. Promoter Lang talked Richie Havens into appearing hours after the deadline, as he was the only musician available. According to Sixties City, Havens recalled:
"We were there because we felt good about ourselves, happy to be in the same place with so many brothers and sisters who shared this common bond. We were there to look at each other, meet each other, identify our support for each other. We were there to celebrate. We would share this experience the rest of our lives. (We had) the feeling that Bethel was such a special place, a moment when we all felt we were at the exact center of true freedom."
Havens attempted to end his set several times. He was told to keep playing as there were no other acts ready to perform. For his final tune and seventh encore he merely improvised, using the word "freedom." This would become the theme song for the rest of Havens' career. When Havens died in 2013, by his request, his ashes were scattered at the Woodstock site.
The First Night Brought A Torrential Rain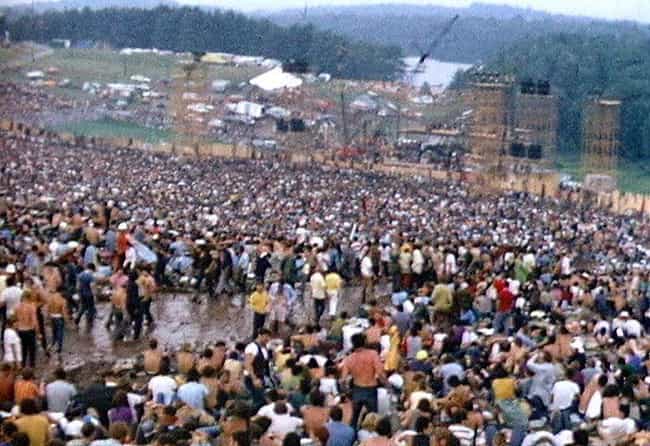 After Richie Havens performed, Sweetwater finally made it - thanks to a hastily acquired helicopter - and began playing at approximately 6:15 pm. Next was a Hindu monk, the Swami Satchidananda, who was forever afterward referred to in media as the "Woodstock Guru." At 10 pm, Indian sitarist Ravi Shankar took the stage. He brought with him the first of the weekend's torrential thunderstorms. It would turn the entire area into a sea of mud. Hendrik Hertzberg, initially excited to have gotten a decent spot in proximity to the stage, described the result in the New Republic:
"Our sleeping bags and clothes got hopelessly soaked and muddied. Our spot was right next to a sort of aisle - a thick, slippery, brown river of boots and muck. As we lay there, trying to sleep, a constant, never-ending stream of people moved back and forth. All night long, without cease, their feet sloshed and stomped and slammed a few inches from our heads. Some of these passers-by were chemically disoriented. Their panic and confusion made them heedless of their steps. The rain, the mud, the unending shuffling and tramping, the constant fear of having one's face trodden on - all this made sleep difficult."