Graveyard Shift
What Will Happen If The Supervolcano In Yellowstone National Park Erupts?

Nobody wants to be the victim of a massive volcanic eruption, and most people probably won't be. But as long as the Yellowstone Caldera exists, so does the possibility of a cataclysmic eruption, however slight. The Yellowstone Caldera is a supervolcano of enormous proportions, and a large-scale eruption would prove globally catastrophic.
The chances of an actual eruption are minimal - but what would happen if Yellowstone actually did blow? For starters, the US would be utterly devastated and millions of people would perish almost instantly. World trade would be disrupted, and the after-effects of the blast would shape the world for years. Vast swaths of land would be covered in toxic volcanic ash, and the climate would be thrown into chaos. Here's what to expect on the off chance that such an event does occur.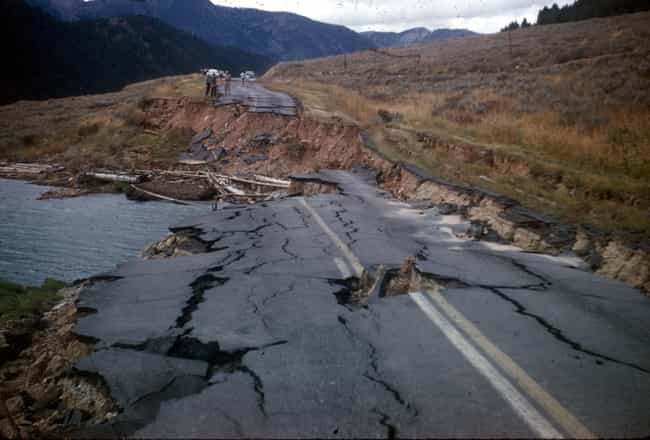 A String Of Earthquakes Would Precede An Eruption
A supervolcanic eruption is extremely unlikely, but it's not impossible. Not all eruptions are worst-case scenarios, either, and the ones most likely to occur would be relatively small.
In any case, a string of earthquakes in Yellowstone National Park would signal the impending event. As the magma inside the Yellowstone Caldera is forced upward toward the surface, the movement would trigger a surge of seismic activity that would be felt throughout the park. The magma would then erupt out of the volcano.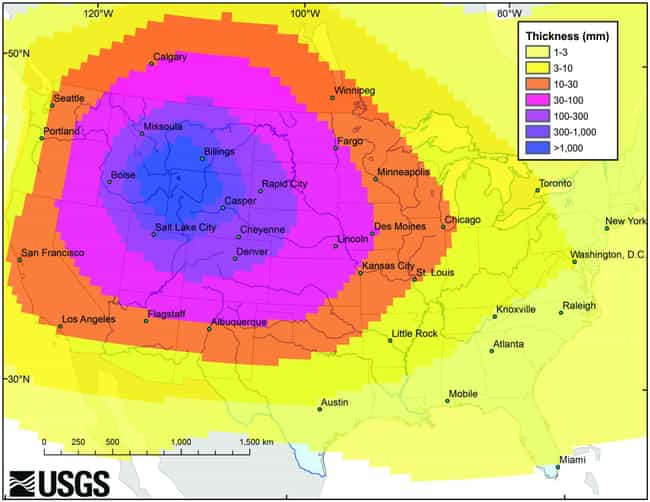 Volcanic Ash Would Bury Four US States And Blanket Most Of The Midwest
An eruption of the Yellowstone Caldera would easily be the worst natural disaster to ever hit the US. Researchers from the United States Geological Survey published a report in 2014 that detailed exactly how impactful such an event would be.
Wyoming, Montana, Idaho, and Colorado would be almost entirely covered in a layer of toxic volcanic ash roughly three feet tall, rendering them all inhospitable. The rest of the Midwest would also be covered in ash, with depths reaching anywhere from a few inches to several feet.
Millions Of People Would Perish
In the event of a super eruption, the entire planet would feel the effects, but those closest to the eruption would suffer the greatest. Some studies suggest that up to 90% of people within a 1,000-km radius would perish from the blast and the resulting ash cloud.
This area would include the entirety of Wyoming, Idaho, and Montana. Other states would also be severely impacted.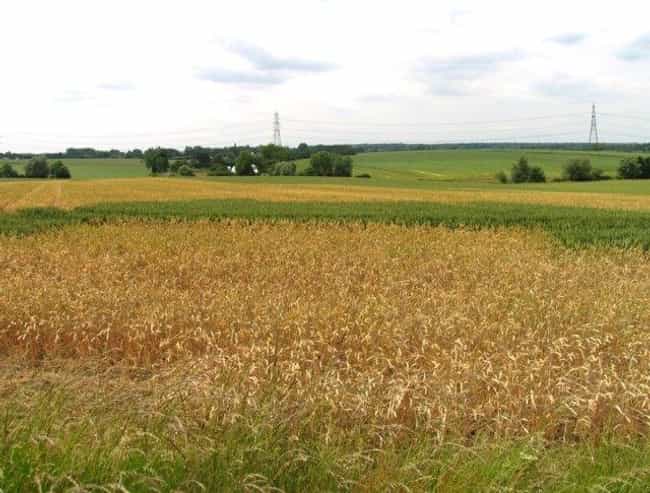 Crops And Livestock Would Also Be Eliminated
The ash from the fallout would cause numerous problems, but one of the most critical would be the disruption of US agriculture.
In the Midwest, both livestock and crop production would suffer serious consequences - ash covering the ground would prevent new crops from growing, and the toxicity would pose yet another hindrance.