Living
What Your Blood Type Says About You

Updated April 6, 2020
927.4k views
12 items
What is your blood type? Not everyone can answer that question, but it's important to know. That's because there's actually a real connection between your health and your blood type. For example, did you know that people with type O blood are much tastier to mosquitos than people with other blood types - and that people with type O blood have a harder time getting pregnant? Or that people with AB blood are at a higher risk for stomach and pancreatic cancers? Here's something a little more cheerful - people with type B blood are brimming with helpful bacteria!

You need to know what your blood type says about you, because the more information you have about potential health risks, the more you can do to prevent or prepare for them. Of course, your blood type doesn't determine everything. Your health is the result of a variety of factors, including genetics, diet, exercise, environment, and more. That said, the more you know, the better off you are.
Let's learn about the different blood types and try to answer some burning questions. Is there a connection between blood type and personality? What's an Rh factor, and how can it be dangerous? Keep reading for all this and more.
The Blood Types, Explained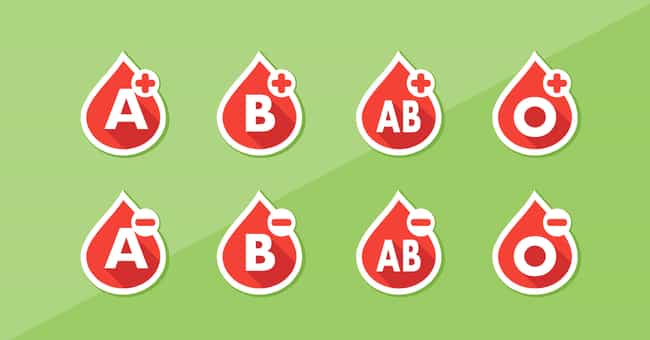 Most people know that there are four basic blood types: A, B, AB, and O - but not everyone knows what that means. Before getting into how each blood type impacts your health, here's an explanation.
All blood contains the same basic components - plasma, red and white blood cells, and platelets. However, some blood contains antigens, or proteins and sugars that the body uses to identify the blood as belonging to the body. There are two different kinds of antigens, A and B. People with type A blood have only A antigens, while people with type B blood have only B antigens. People with AB blood have both kinds, and people with type O blood have neither.
There's also the Rh factor, which is a protein that may or may not appear in red blood cells. A person with type A blood and Rh factor will have A+ blood, while a person with the same blood type and no Rh factor will have A- blood. The same applies to all blood types, which means that there are eight types in total.
Blood type is important because it determines what kind of blood a person can receive during a transfusion. You can't receive blood with antigens that don't match yours, or your immune system might attack those antigens. Therefore, people with O blood can only receive O blood but can donate to anyone. People with B blood can receive B and O but not A or AB. People with A blood can receive A and O blood but not B or AB. People with AB blood can receive any type of blood. The Rh factor must also match.
AB Blood Can Increase Your Risk For Cognitive Impairment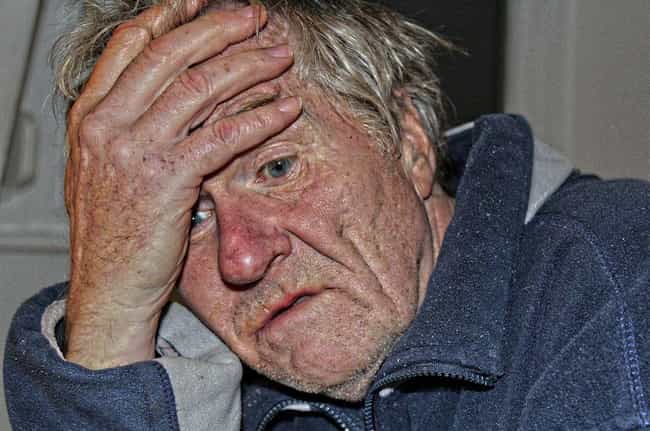 Unfortunately, having AB blood makes you more prone to cognitive problems later in life. In a study published in the journal Neurology, researchers reported that people with AB blood got lower scores than those with other blood types on a cognitive performance test that required remembering lists of items.
While AB blood does have a connection to some clotting factors and blood proteins that may partially explain the memory issues, a full explanation is still unknown.
Different Blood Types Put You At Risk For Different Cancers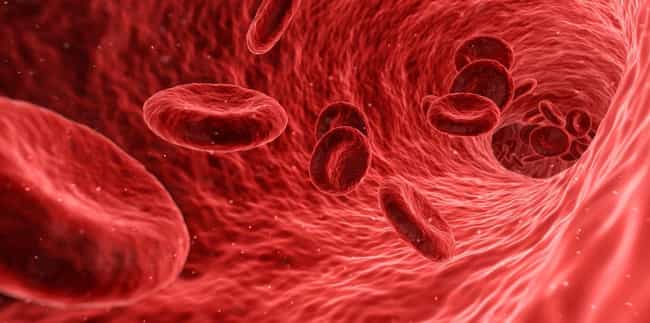 Depending on your blood type, your risk of different kinds of cancer varies. People with type AB blood are at a shocking 26% higher risk of developing stomach cancer than people with B or O blood, while type A blood carries a 20% greater risk. This may be because people with AB and A blood have heightened immune reactions to the H. pylori bacteria, which can trigger cancer.
People with type O blood are 37% less likely to get pancreatic cancer than all other blood types. Again, a reaction to H. pylori may be responsible. This is great news for people with Type O blood, but not so much for everyone else.
Type O Blood Might Increase Your Chances Of Getting An Ulcer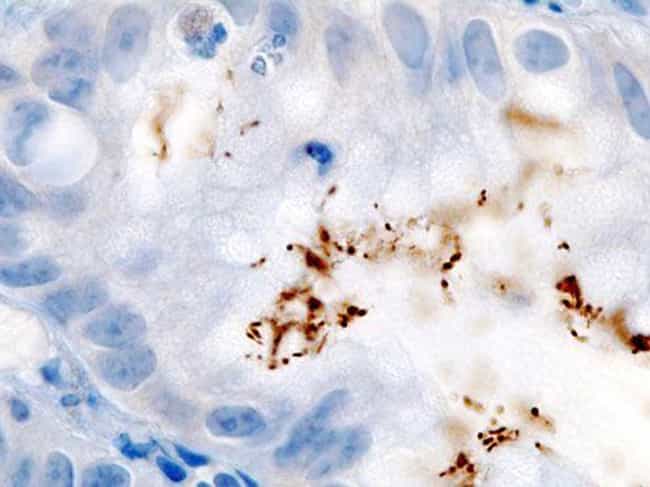 Having type O blood can increase your risk of developing an ulcer. While ulcers aren't exactly fun, it's not as bad as it could be. The bacteria that causes ulcers, H. pylori, may also be responsible for the increased risk of gastric cancer in people with other blood types. Most people would prefer the ulcer.
Why the difference? Because your blood type influences how your immune system responds to threats.