Attractions

List of Famous Wheeling Buildings & Structures

List of the famous landmarks that make up the Wheeling skyline, listed alphabetically with photos when available. Wheeling architectural landmarks as well as other major buildings, dwellings, and other structures in Wheeling are included on this list. Information about these Wheeling buildings is included on this list, such as when the building first opened and what architectural style it falls under. List includes both new buildings in Wheeling and older historic landmarks.
List features buildings like West Virginia Independence Hall and Henry K. List House.
This list answers the question, "What are the most famous buildings in Wheeling?"
This is a good reference for research into the historical architecture in Wheeling. Famous architectural houses within the city of Wheeling are included as well, sometimes by address, other times listed by the name of the original home owner.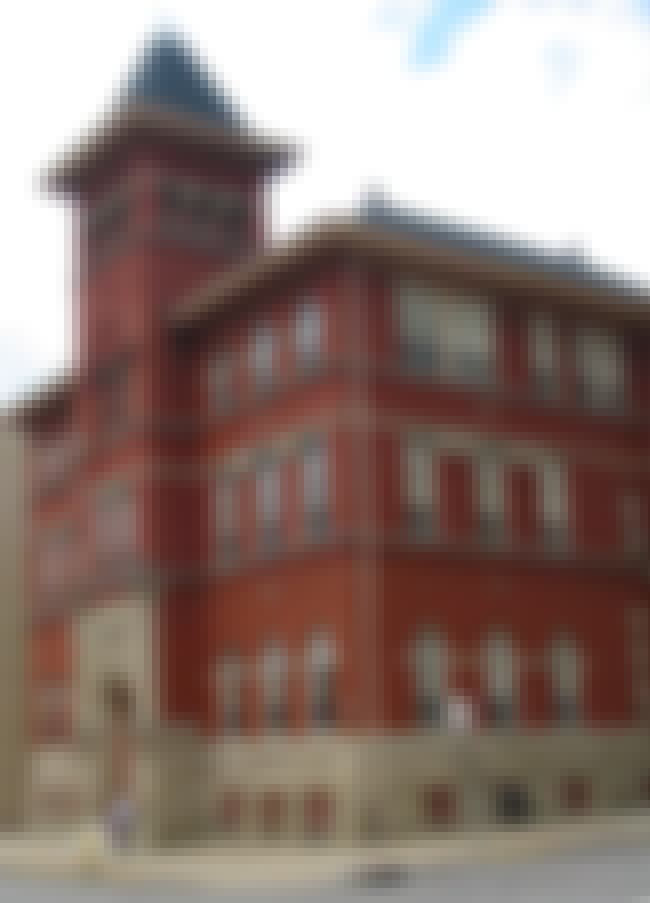 1
Cathedral Parish School
Cathedral Parish School, now known as Wheeling Catholic Elementary, is a historic elementary school building located at Wheeling, Ohio County, West Virginia. It was built in 1896-1897, to service the St. Joseph Cathedral parish. A gymnasium addition was built in 1939. It is a three-story brick building, with an elevated first floor. It sits on a sandstone base. It features a center square tower with a pyramidal roof and Late Gothic Revival details. It was listed on the National Register of Historic Places in 1997. It is located in the East Wheeling Historic District. ...more on Wikipedia
City/Town: Wheeling, West Virginia, USA
Style: Late Gothic Revival
H. C. Ogden House, also known as the Wise-Ogden House, is a historic home located at Wheeling, Ohio County, West Virginia. It was built in 1893, and is a 2 1/2-story, "T" shaped, Queen Anne-style frame dwelling. It features a deep full-width front porch with Doric order columns, a round tower with domed roof, and coursed wood shingles. The house was built for Herschel Coombs Ogden, a publisher, community leader, and businessman significant in the history of West Virginia. It was listed on the National Register of Historic Places in 1990. It is located in the Woodsdale-Edgewood Neighborhood Historic District. ...more on Wikipedia
City/Town: Wheeling, West Virginia, USA
Style: Queen Anne Style architecture (Great Britain & Australia)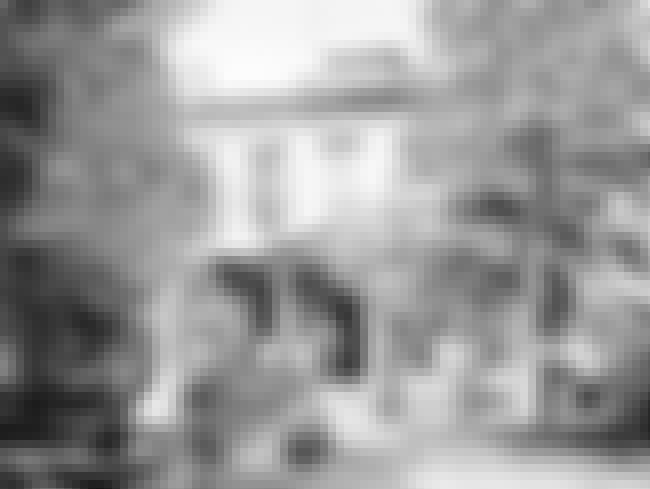 The Henry K. List House, also known as the Wheeling-Moundsville Chapter of the American Red Cross, is a historic home located at 827 Main Street in Wheeling, Ohio County, West Virginia. It was built in 1858, and consists of a two-story square main block with an offset two-story rear wing. The brick mansion features a low-pitched hipped roof with a balustraded square cupola. It has Renaissance Revival and Italianate design details. The building was once occupied by the Ohio Valley Red Cross. It was listed on the National Register of Historic Places in 1978. ...more on Wikipedia
City/Town: Wheeling, West Virginia, USA
Opened: Jan 01 1858
Style: Italianate architecture, Renaissance architecture
see more on Henry K. List House
The L. S. Good House or Good Mansion is a historic home located in Wheeling, Ohio County, West Virginia. It was built in 1904 and was placed in the National Register singularly on November 28, 1988 and as part of the East Wheeling Historic District on November 22, 1999. ...more on Wikipedia
City/Town: Wheeling, West Virginia, USA
Style: Classical Revival
see more on L. S. Good House