Total Nerd
13 Times 'Family Guy' Made A Really Good Point

Updated February 18, 2020
5.2k votes
1k voters
54.4k views
13 items
List Rules Vote up the insightful and intelligent points 'Family Guy' has made over the years.
Over the years, Family Guy has garnered a reputation for shoddy jokes that rely on shock value. However, if you peel back the over-the-top first layer, the show offers some bright moments. The dark humor isn't always a way to court cheap laughs. It is sometimes a vehicle to explore controversial topics or sensitive subjects important in modern society.
Those who dismiss Family Guy as sophomoric are missing out on pertinent observations about human culture. The show consistently makes good points to make you think, even if you occasionally have to dig past its cruder elements. Many of its best moments are even more compelling than the show's most elaborate fan theories, providing another piece of evidence for why Family Guy is better than The Simpsons – at least in some respects.
When It Showed How Joe's Disability Doesn't Diminish His Life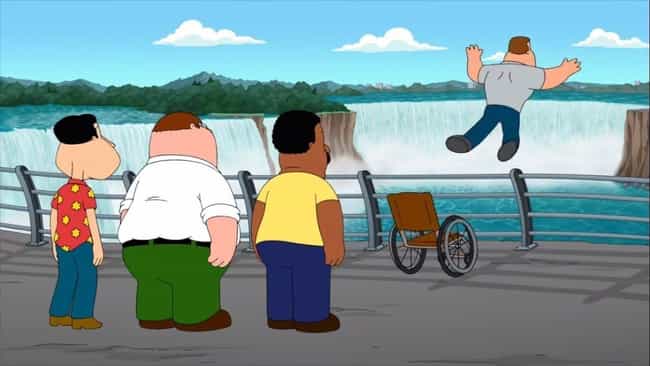 In "JOLO," there is a poignant moment when Joe tries to end his life at Niagara Falls. Joe explains his disability perpetuated the attempt. Joe's marriage is falling apart as he can no longer engage in physical intimacy. He is also unable to do other activities he once enjoyed.
The episode makes the case Joe has a life worth living, arguing those with disabilities can still have engaging and active experiences.

Was this a good point?
When It Promoted Vaccinations As Vital For Public Health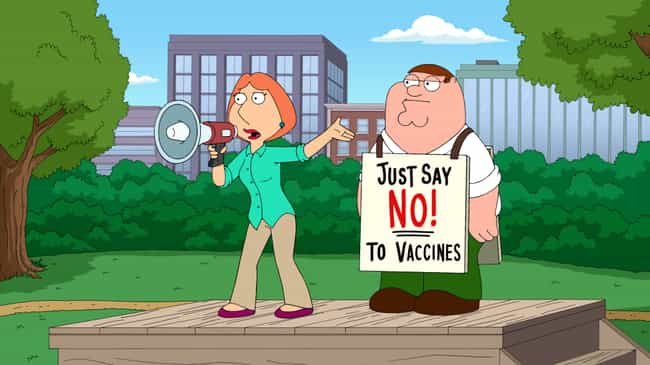 The anti-vaccination movement has gained traction in recent years. The fear of vaccinating children stems from concerns over potential side effects. The "Hot Shots" episode tried to combat these fears by focusing on the importance of vaccines.
Using a parody of The Dark Knight and some inappropriate Heath Ledger jokes, Family Guy offered observations on why vaccinations for curable diseases are vital. By (temporarily) turning Peter and Lois into anti-vaxxers, the episode ultimately dismantles these arguments.

Was this a good point?
When It Illustrated How Domestic Assault Really Affects People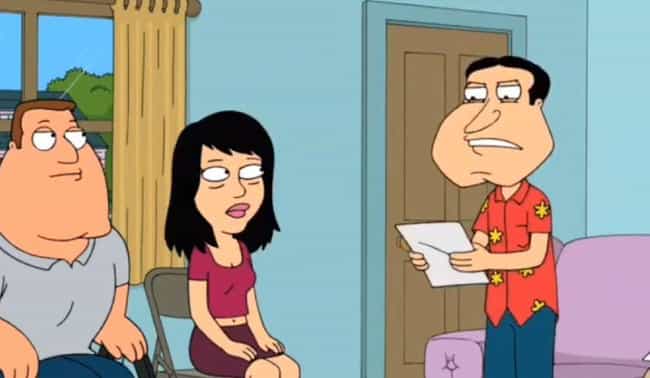 "Screams of Silence: The Story of Brenda Q" caused controversy when it first aired, due to the plot's serious nature. Unlike most other episodes of Family Guy, this was a far more dramatic story that did not have a lot of time for comedy. It told the story of Quagmire's sister Brenda and detailed her physical and emotional suffering at the hands of her partner.
Although it was sometimes crude, Family Guy did show how those who experience these issues can rationalize their pain and stay anyway. The episode also dealt with how the topic can impact friends and family. A speech by Quagmire summed this up nicely.

Was this a good point?
When It Underscored The Importance Of Paying Attention To Messaging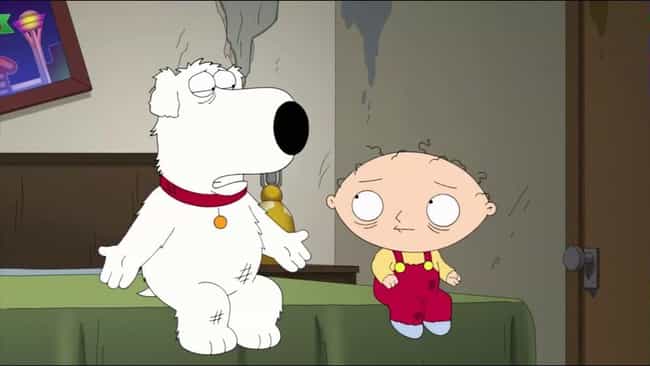 The episode "Family Gay" focuses as a brief moment when Brian and Stewie are talking. The show then makes an observation about how some people misuse religion. When Brian complains to Stewie he is just quoting Bible verses despite the fact he is a baby and cannot even read yet, Stewie replies with the perfect response.
He says "Welcome to America, Brian." The point made is many Americans use religious texts to support an argument even if they don't truly understand the underlying message.

Was this a good point?