Weird History
An Inside Look At The US Government's Failed 20th-Century Invasion Of Mexico

Updated December 13, 2018
9.2k views
14 items
At the height of Pancho Villa's banditry, the United States sent federal troops to the Mexican border to avenge his actions against Americans. The Mexican revolutionary ventured into the US several times, most notably engaging American forces in Columbus, NM, in 1916.
President Woodrow Wilson responded by sending General John Pershing after Villa in an expedition that spiked tensions between the US and Mexico. Pershing was unsuccessful - he was never able to find Villa - and the whole affair almost led to outright conflict between the two countries.
Who was Pancho Villa? What happened on the punitive expedition that went after him? And did the US come close to battle with one of its neighbors?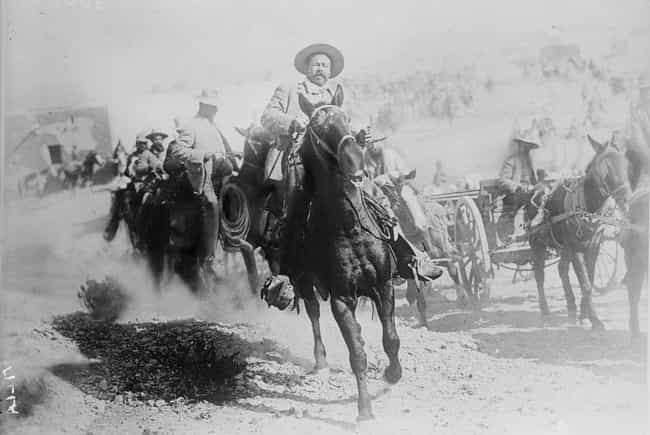 Pancho Villa Fought Against Mexican Dictator Porfirio Díaz
Francisco "Pancho" Villa, whose real name was Doroteo Arango, grew up in San Juan del Río, Durango, Mexico. Reportedly, Villa first became a fugitive in 1894 when he went after a man who bothered his sister. After being captured, Villa fled to the mountains. He later went to Chihuahua to seek refuge, where he changed his name.
When the Mexican Revolution broke out in 1910, Villa joined Francisco Madero, the revolutionary challenging the presidency of Porfirio Díaz. There was resistance to Díaz during the early 1900s, but it wasn't until 1908 that Díaz gave in to the pressure and agreed to a free election in Mexico. The election for Mexico's new president took place in 1910, and when it became clear Madero was going to win, Díaz had his opponent taken into custody and voided the election.
In response, uprisings led by Emiliano Zapata and Villa, among others, sprang up throughout Mexico. Villa fought for the Madero cause, most notably assisting in the taking of Ciudad Juárez in May 1911. Díaz resigned in May; Madero became president by the end of the year.
US And Mexican Revolutionaries Aligned Against Mexican Leader Victoriano Huerta
Madero's presidency was fraught with challenges, and in 1912, revolutionary Pascual Orozco imperiled his position. Villa fought with Madero to put down Orozco's effort. The following year, General Victoriano Huerta eliminated Madero. Huerta also went after Villa, who decamped to the United States after escaping confinement. When Huerta seized power in February 1913, Villa returned to Mexico with the División del Norte cavalry to fight against him.
Villa, along with Venustiano Carranza and Zapata, banded together against Huerta. Villa was active in the north and controlled most of the state of Chihuahua from 1913 to 1915. The US formally declared its opposition to Huerta in 1913 and openly supported Carranza's efforts to become the next president of Mexico. Carranza took power after Huerta resigned in June 1914, but by this point, he'd already had a falling-out with Villa.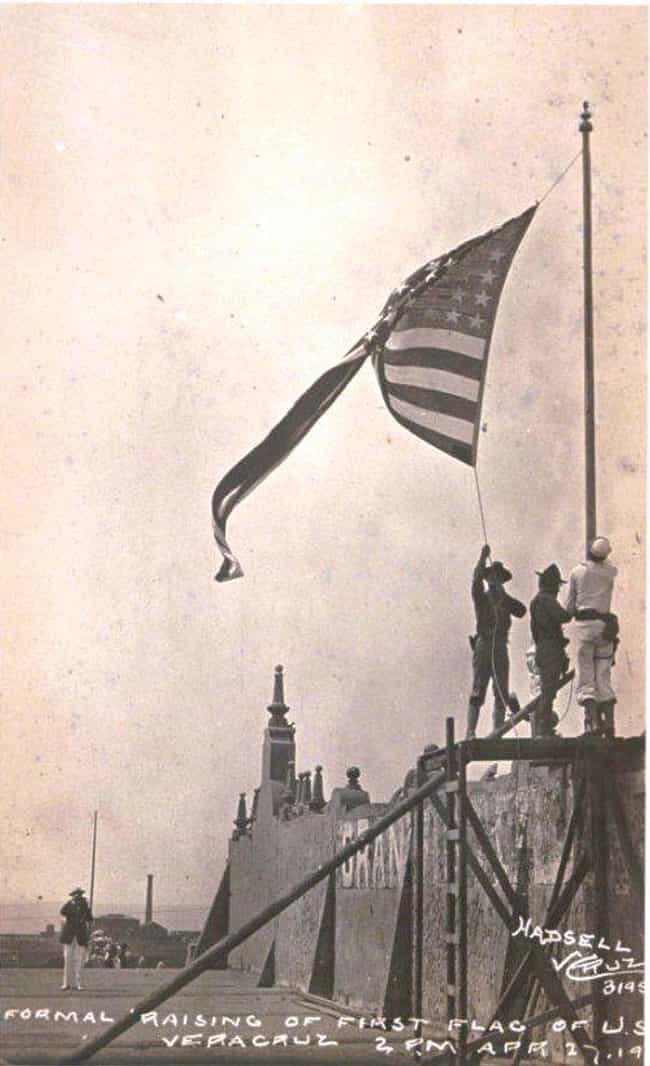 The US Occupied Veracruz For Seven Months In 1914
The United States was appalled by the Huerta regime's termination of Madero in 1913 and concerned for its own interests in Mexico. Tensions between the US and Mexico further increased when several American sailors were detained at Tampico in 1914.
The men were ultimately released, but President Wilson demanded an apology and a formal salute to the US flag in the aftermath. He got his apology, but Huerta refused to carry out the salute. This affront, combined with the knowledge that Mexico was expecting a shipment of weapons from Germany, prompted the US to take the port of Veracruz.
When the US Navy landed at Veracruz in April 1914, they were nearly unopposed. Fighting broke out as the forces ventured into the city, but reinforcements ended the Battle of Veracruz quickly. US troops occupied the city and the port until November 1914, after Carranza took control of Mexico.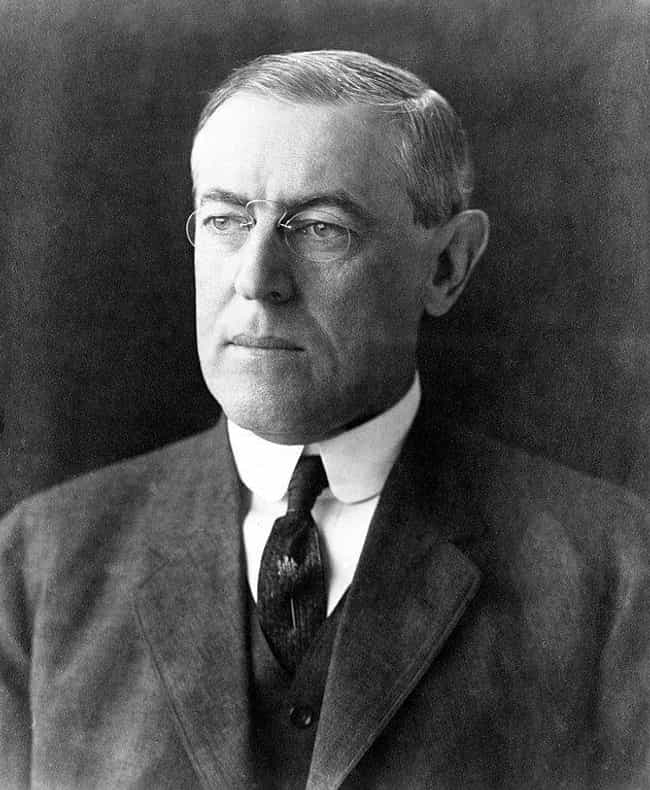 Wilson Allegedly Thought Highly Of Villa At First
The United States aimed to oust Huerta and therefore was in support of Carranza as his successor. Nominally in favor of Carranza, the US still had doubts about him and eyed the possibility of supporting Villa. In December 1913, Wilson had indicated that Villa's abilities to organize forces, bring about order, and "educate the turbulent mass of peons so prone to pillage" made him a potential ally.
Villa had good reason to think the US was on his side, especially after Wilson appointed George C. Carothers as a US representative to work with him. Carothers arranged for Villa and his troops to have arms and uniforms. When the US left Veracruz, they asked Villa to recommend a leader to take over the city. Villa and his men were too dispersed, so they handed Veracruz over to Carranza in November 1914.