Culture
When You Try to Do Things You Saw on TV

4.5k votes
676 voters
259.7k views
30 items
List Rules Vote up the biggest movie vs. reality bummers
Have you ever come out of a great action movie swearing that you were going to get in shape so that you could go around saving the world and picking up chicks? Ladies, who among us hasn't come out of a great romantic comedy at some point vowing that we too would find someone who makes us weak in the knees? Let's face it, the movies are awesome, partially because of the fact that they're so unrealistic in all the best ways.
But have you ever wondered what would happen if you tried to act out some of your favorite movie moments? If so, you've come to the right place because we've put together a list of expectations vs. reality photos specifically catered to what happens when you try to do things you saw in the movies or on TV.
Here you'll find the hilariously horrible truth about why guys should only wear fedoras on the big screen and why no one one wants to you see you slowly getting out of a pool. As it turns out, not everything is quite as easy as looks on film, so you probably shouldn't try these moves at home.
So get ready for a laugh as you watch what happens when the movies and real life square off in this collection of hilarious expectations vs. reality photos. You'll find that even though life may not be quite as glamorous as seen on TVwithout Photoshop, the truth is far more hysterical than fiction.
Muscle Shirts: Unfortunately the Muscles Are Not Included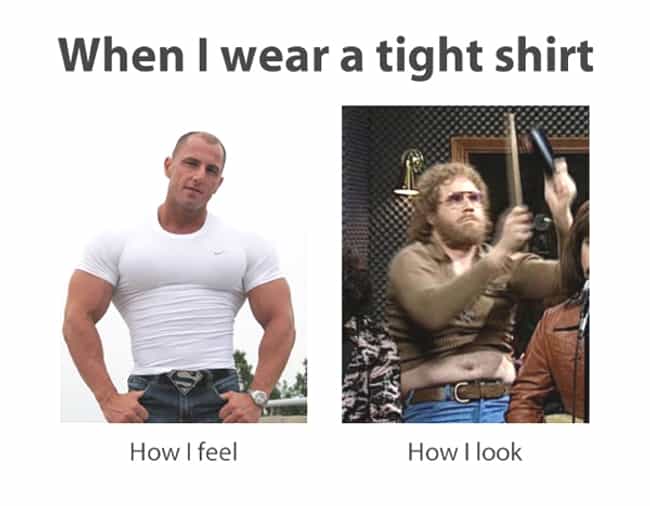 Is this a bummer?
The Dripping Little Mermaid Pose: Because Who Looks Sexy Hauling Themselves from a Pool?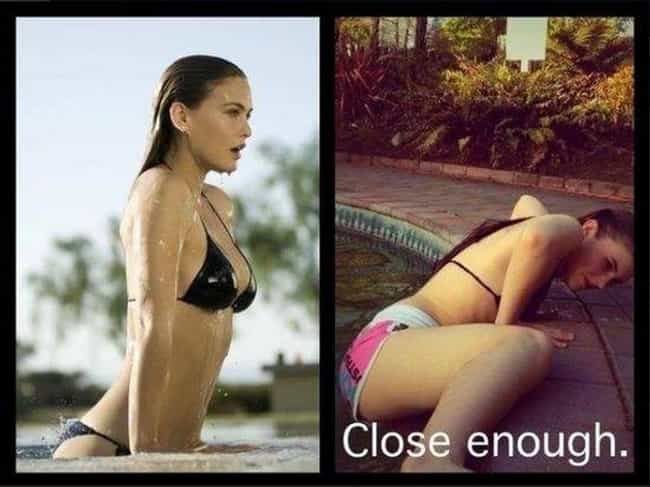 Is this a bummer?
Large Wind Gusts: Not Always So Easily Choreographed in Real Life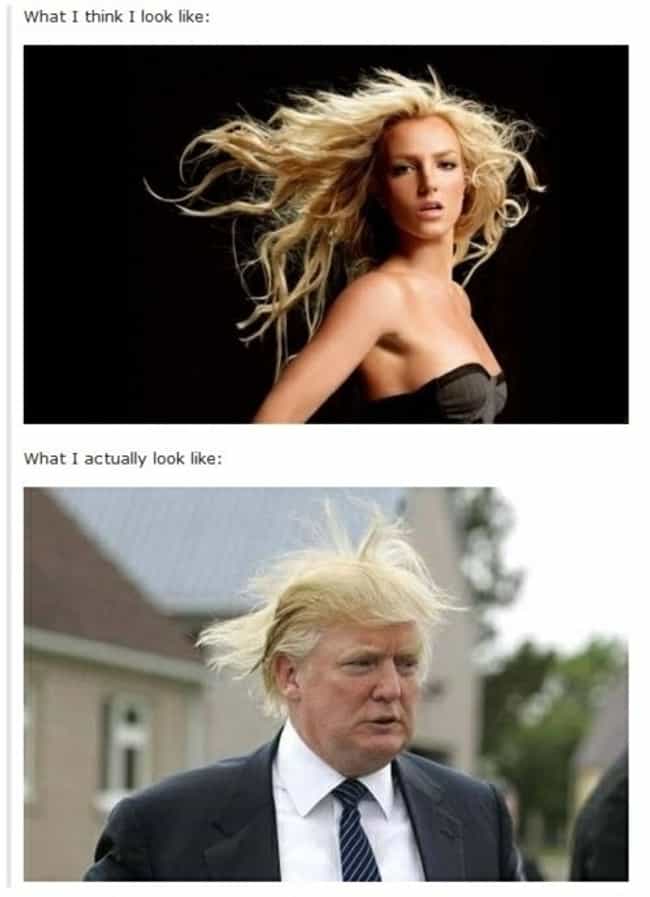 Is this a bummer?
Injustice: How Even Being Sick Looks Awesome in the Movies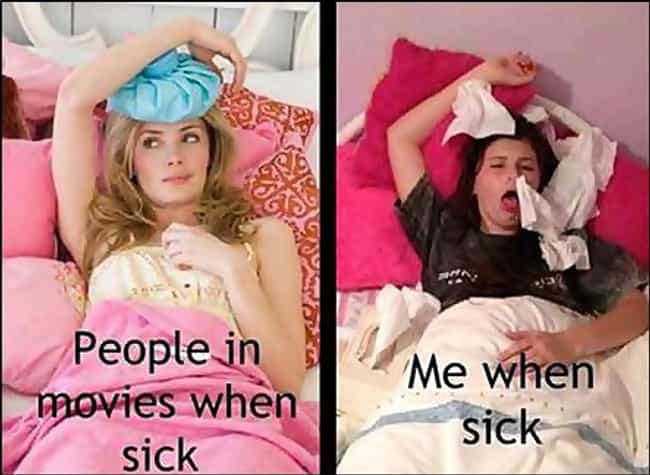 Is this a bummer?