READ
Where Did All Of The Super Famous Models Of The '90s Go?

Where did the famous models of the '90s go? You remember their faces: these supermodels graced the covers of fashion magazines around the world and became household names for their one-of-a-kind beauty. Thankfully, given the seemingly neverending supply of fresh faces in the fashion world, there is life after the runway. Where these models ended up may surprise you.
Of course, there were models before the 1990s (Cheryl Tiegs and Twiggy, anyone?). However, in the 1980s and '90s models became more than just pretty, nameless faces in the pages of Vogue. In the '90s, a group of supermodels became just as well-known as any actress or rock star of the day. And most of them used that celebrity to cross over into business ventures, acting careers, and reality television.
The most famous runway models of the 1990s were called "The Big Six": Cindy Crawford, Christy Turlington, Naomi Campbell, Claudia Schiffer, Kate Moss, and Linda Evangelista. Of course, Heidi Klum, Elle Macpherson, Stephanie Seymour, and Tyra Banks were just as internationally famous. Now that they've left the modeling industry, here's what these gorgeous fashion icons are up to now.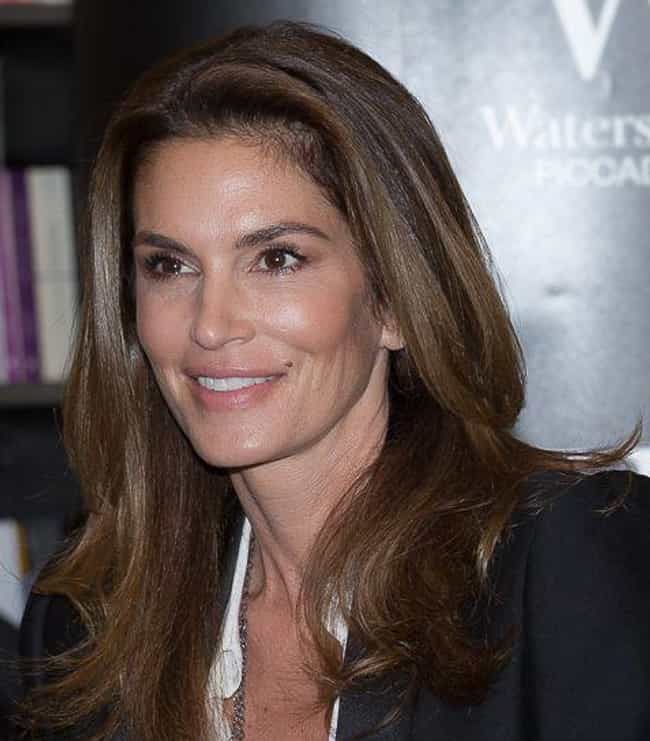 Cindy Crawford may be the most famous model of the '90s. And she was more than just a pretty face; Crawford was valedictorian of her high school. She left Northwestern University her freshman year to pursue her modeling career, and it was only a matter of months before she hit the cover of Vogue.
Crawford's athletic build set her apart from the waif-thin models of the day, and her beauty mark became her signature. The brown-haired beauty was able to parlay her approachable persona into a hosting gig for MTV's House of Style. TV specials, fitness videos, and a multimillion dollar commercial deal with Pepsi followed, as did a failed marriage and film with Richard Gere.
In 2000, Crawford decided to leave modeling as a full-time job, though she still occasionally appears in fashion magazines from time to time. Her new focus became a line of beauty products, Meaningful Beauty. Crawford also has a line of furniture called the Cindy Crawford Home Collection at J.C. Penney, and a furniture line with Raymour & Flanigan. In 2015, she published a book about her career called Becoming. Crawford has two children with husband Rande Gerber.
Age: 53
Birthplace: USA, DeKalb, Illinois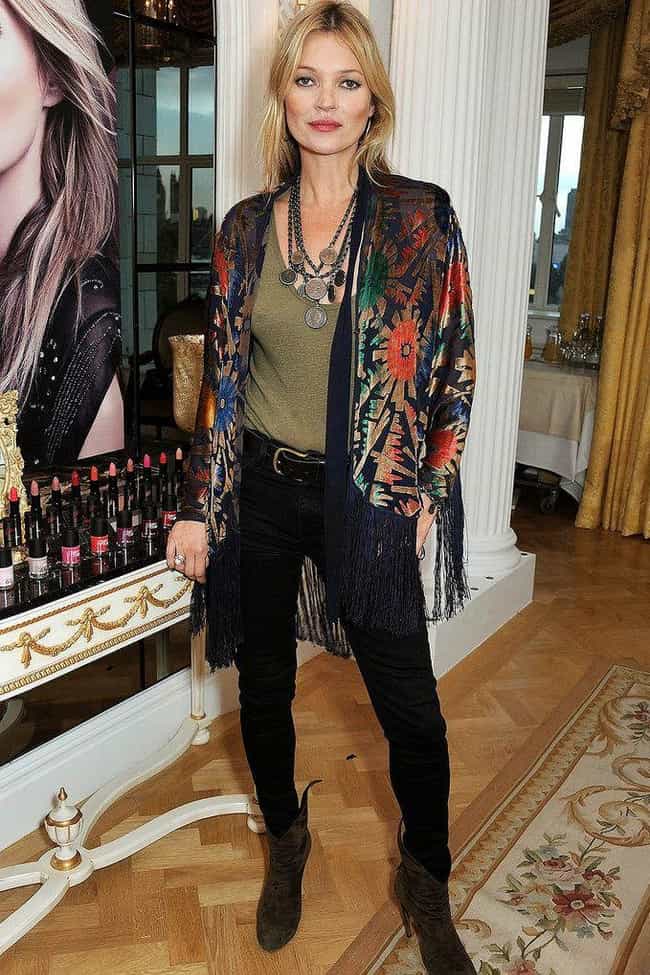 Kate Moss, the woman behind the waif look popularized in the '90s, took the modeling world by storm at just 14 years old. In 1993, a few years after she was discovered, she appeared in a major Calvin Klein Obsession ad campaign. Her career took off: Moss has since graced the cover of over 300 magazines, and become a pop culture icon.
The English model admitted to having a drug and alcohol problem that started in her teens. In 2005, photographs of Moss were published in a British newspaper that appeared to show her snorting cocaine. She was able to overcome the scandal and get treatment at a drug rehabilitation center.
Moss continued to model for Calvin Klein and Burberry, among other brands, in the mid-2000s. She also launched her own line of clothing for Topshop and developed a perfume called Kate in 2007. Moss can also sing and has appeared in several music videos for artists such as Elton John and the White Stripes.
Age: 45
Birthplace: Croydon, London, United Kingdom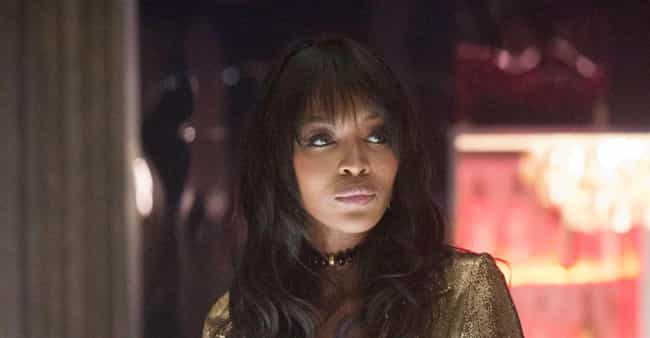 British supermodel Naomi Campbell began her career at 15, and became the first black woman to appear on the cover of French Vogue and Time magazine. During the 1980s and '90s, Campbell became one of the most recognizable and popular models of her generation, walking the catwalk for renowned designers such as Gianni Versace and Isaac Mizrahi. She was also involved in advertising campaigns for Louis Vuitton, Ralph Lauren, Fendi, and Tommy Hilfiger, to name just a few.
In the 2000s, Campbell had some trouble with the law. She became known for her temper and physical violence, and was accused of assaulting two police officers in 2008 and throwing her cell phone at her maid in 2000.
Campbell found success off the runway in both acting and music. She developed the reality series The Face in 2013, a show about competing aspiring models. Campbell has appeared on the small screen in several series, including American Horror Story, the hit drama Empire, and the Fox show Star. She is also involved in several charitable causes, like the Nelson Mandela Children's Fund.
Despite her enormous success as a supermodel, Campbell does not think she earned the same amount of money as her contemporaries, and believes that racial bias still exists in the fashion industry today.
Age: 48
Birthplace: Streatham, London, United Kingdom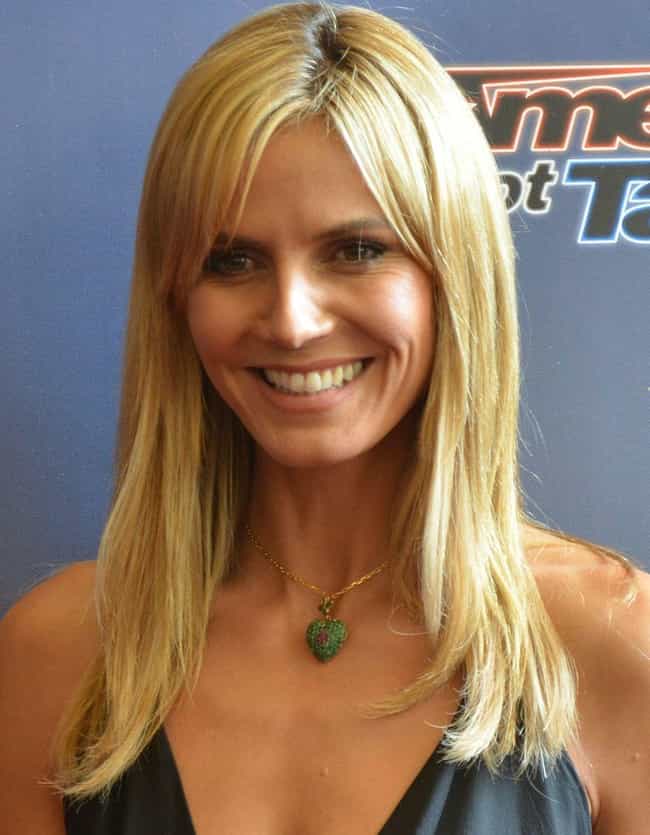 Heidi Klum moved from her native Germany to New York City as a teenager. Her career took off after she signed on with Victoria's Secret. In 1998, she appeared on the cover of the Sports Illustrated swimsuit issue and achieved international fame. The beauty has appeared on the cover of numerous fashion magazines, and served as a spokesmodel for McDonald's, Liz Claiborne, Braun, among many others.
Klum has been busy since her modeling days. She got the acting bug in the 2000s and appeared in films such as Blow Dry, Ella Enchanted, and The Life and Death of Peter Sellers. She also acted in the sitcoms Spin City, Sex and the City, Yes, Dear, and How I Met Your Mother.
One of Klum's most successful post-modeling projects is the reality series Project Runway. Klum is both a host and executive producer on the series, which features up-and-coming fashion designers vying for an elite runway show. Klum has also served as a judge on the hit NBC series America's Got Talent since 2013. The blonde bombshell has four children from two marriages.
Age: 45
Birthplace: Bergisch Gladbach, Germany