Weird History
Notable Places The Kennedys Live And Have Lived

The Kennedy family is as close to royalty as the United States has ever had. Glimpses inside the Kennedy compound in Massachusetts have fascinated outsiders for decades, as have other opportunities to experience a bit of Camelot firsthand.
The Kennedy family remains ever-present in American politics and popular culture, with members continuing to make names for themselves in the best and worst of ways. As a family rife with dark secrets, the Kennedys have also seen their share of tragedies. Maybe that's why there remains such a pervasive mythos around the name, the people, and their presence in the world.
Even where the Kennedys live and have lived has an allure that lingers, and the places they have called home, mainly on the East Coast, are worthy of US royalty.
Jackie Kennedy Designed The Kennedy Home In Middleburg, VA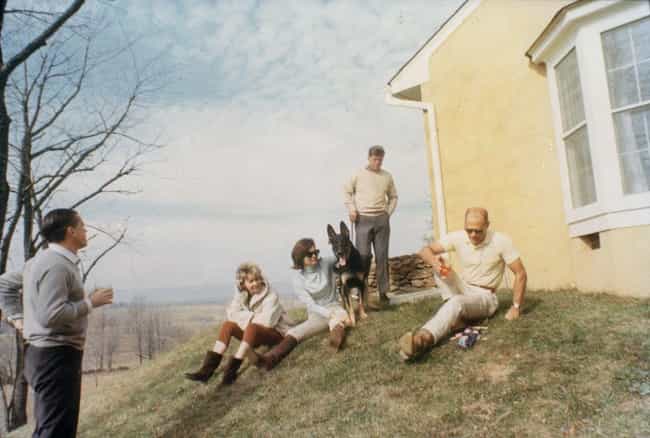 John and Jackie Kennedy purchased more than 160 acres of land near Middleburg, VA, and built a home they named Wexford. Initially it was called Atoka; the new moniker honored the Kennedy family's Irish heritage.
Jackie Kennedy designed the house at Wexford, inspired by her upbringing riding horses in the countryside. She reportedly tore pictures out of magazines such as Maison & Jardin and Better Homes & Gardens as she sketched what she wanted and consulted with architect Keith Williams. Wexford was completed in June 1963 and featured four (or five) bedrooms with four-and-a-half (or five-and-a-half) bathrooms.
John Kennedy, who reportedly never felt comfortable there, only visited Wexford three times before he passed in November 1963.
Jackie Kennedy sold the property in 1964. Ronald Reagan later rented Wexford and stayed there in his build-up to entering the Oval Office. Wexford has changed hands several times over the years, selling for just under $3 million in 2017.
Hickory Hill In Virginia Was Home To Both John And Robert Kennedy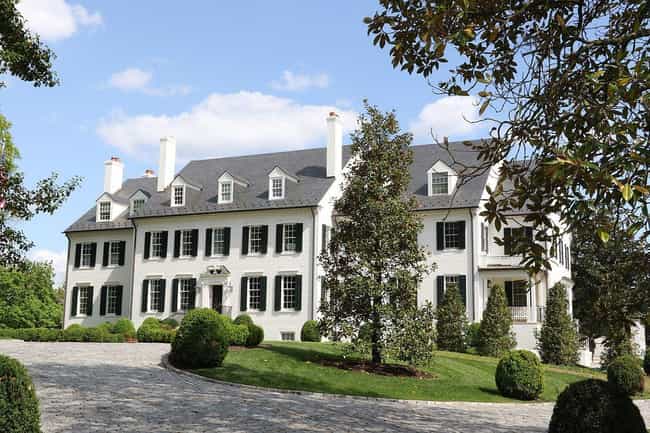 John and Jackie Kennedy moved into Hickory Hill mansion in McLean, VA, in 1955. They only stayed for a brief time. While living there, Jackie Kennedy gave birth to a stillborn daughter and John experienced health problems. The couple came to associate the site with those challenges and events and decided to return to Georgetown, where they had previously been living. They sold Hickory Hill to John Kennedy's parents, Joseph and Rose Kennedy, who then rented it to John's younger brother and sister-in-law, Robert and Ethel Kennedy.
Robert and Ethel used Hickory Hill as their family home, and it took on the same homey feel as the Kennedy compound in nearby Hyannis Port. According to Ethel Kennedy, Hickory Hill had "a great view, particularly in a snowstorm." With John F. Kennedy as president and Robert F. Kennedy serving as attorney general, the home was considered "the most spirited social center in Washington." Arthur Schlesinger Jr. recalled a meal at the home:
One night at a dinner, with thirty guests crowded into a small dining room, Ethel, who serenely said grace before every meal, finished with the codicil: "And please, dear God, make Bobby buy me a bigger dining room table." Soon there was a bigger table, in time a new wing, and the parties expanded accordingly.
The Kennedys hosted numerous expected and unexpected guests, all "made welcome" by the staff, children, and even the family dogs. Writer George Plimpton remembered playing catch with the competitive Kennedys while John Glenn recalled the "thousand and one questions" he was asked by kids and adults alike about his time in space.
Ethel Kennedy continued to live at Hickory Hill until 2003.
Hyannis Port, MA, Remains A Kennedy Family Gathering Place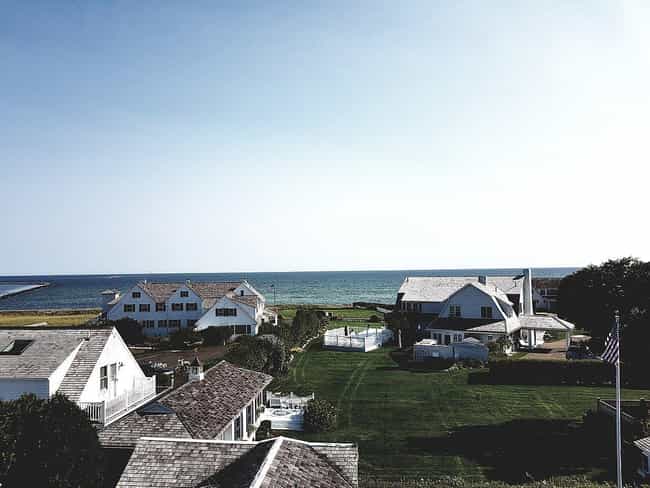 Numerous members of the Kennedy family continue to live and visit Hyannis Port, MA. From Patrick and Amy Kennedy's remodeled cottage to Ethel Kennedy's continued presence in the area, the Kennedys are almost synonymous with Hyannis Port. Ted Kennedy Jr. owns one of the houses on the site as well.
Former designer Robert Luddington recalled the relative simplicity both Rose and Jackie Kennedy preferred, something he put to use when he decorated the summer home at Hyannis Port for the former. In his musings about growing up at Hyannis Port, Robert F. Kennedy described everything from snorkeling to netting in the waters with his cousins as they listened to the "thwuck, thwuck, thwuck each Friday afternoon [that] summoned everyone to assemble for the landing of my father's and Uncle Jack's green-and-white Marine Corps helicopters on the big lawn between Grandpa's house and the ocean."
Until her passing in 1995, Rose Kennedy lived at Hyannis Port and Ethel Kennedy now serves as the family matriarch at the residence.
According to Luddington, Hyannis Port remains "A symbol of the Kennedys because so much happened there, especially during the presidential years with different people coming there for conferences or ambassadors visiting heads of state."
Robert F. Kennedy Jr. Has Been Bicoastal
Robert F. Kennedy Jr., a lawyer and environmental activist, offered insights into what it was like to spend time at Hyannis Port as a young boy but, as an adult, he opted for the beaches of Malibu. In 2017, Kennedy and his third wife, actor Cheryl Hines, listed their Point Dume home for $6.45 million.
The 3,000-square-foot house was located behind fences and gates with a pool house, guest houses, wine shed, and two-story treehouse on the grounds. There was also a swimming pool, spa, fireplaces, and built-in bookshelves in the living room, alongside four bedrooms and three bathrooms.
Before purchasing the home with Hines in 2014, Kennedy lived in Bedford, NY.