Total Nerd
Which Jedi Or Sith Would Win In An All-Out Battle?

2.9k votes
387 voters
3.5k views
17 items
List Rules Vote up who you think would be the last Jedi or Sith standing.
In a galaxy with lightsabers and clone armies, it's easy to underestimate the power of the Force. It has flowed through the bodies of the most powerful Jedi and strongest Sith, granting them immense power and a connection to something much larger than themselves. Some warriors choose to follow the light side of the Force, using their abilities to ensure peace and justice throughout the galaxy. Those who follow the dark side instead choose to corrupt the Force, bending it to their will and harnessing it to further their rage and ambitions for power as the most powerful Sith lord in the galaxy.
The Force has blessed beings of countless species over countless millennia with great power, but who is the most powerful of them all? Let's say that all Force users are trapped in the Petranaki arena until there's only one person left, who would be the last one standing?
back to page 1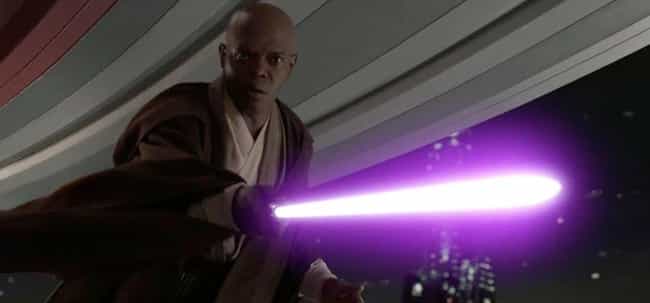 Allegiance/Rank: Jedi Master
Species: Human
Trained By: Cyslin Myr, Yoda
Special Skills: Mace Windu is the only Jedi to ever master the Vaapad lightsaber fighting style without succumbing to the dark side. Windu is highly aggressive and unpredictable in combat and is the only Force user known to have defeated Darth Sidious in a duel. He is also extremely powerful in the Force, with the ability to control the thoughts of the weak-minded.

Would they last?
see more on Mace Windu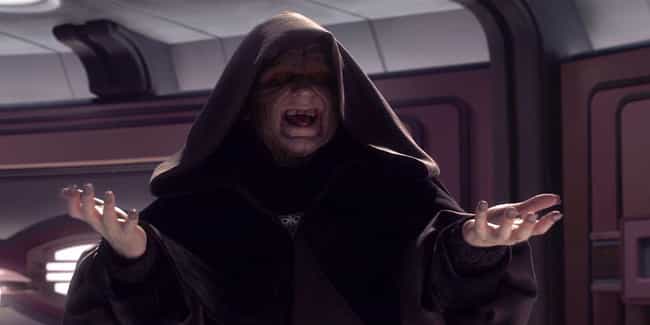 Allegiance/Rank: Dark Lord of the Sith and Galactic Emperor
Species: Human
Trained By: Darth Plagueis
Special Skills: Darth Sidious is a master manipulator and is responsible for orchestrating the Clone Wars and the downfall of the Galactic Republic, eventually becoming the galaxy's first emperor. He is able to cloud the thoughts of Jedi using the dark side, making it difficult for even Jedi Masters to anticipate his next moves. He is skilled in lightsaber combat and can dual-wield lightsabers, and he has the ability to fire force lightning from his fingertips.

Would they last?
see more on Palpatine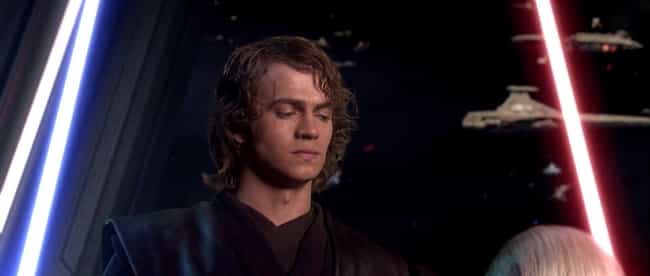 Allegiance/Rank: Jedi Knight
Species: Human
Trained By: Obi-Wan Kenobi
Special Skills: Anakin Skywalker eventually becomes Darth Vader, but that doesn't erase the man he once was. Skywalker is a powerful Jedi Knight, so powerful that he is believed to be the "Chosen One" of the Jedi prophecies by Qui-Gon Jinn and Obi-Wan Kenobi. His aggressive fighting style and strong Force powers make him one of the most formidable threats inside, and to, the Jedi Order.

Would they last?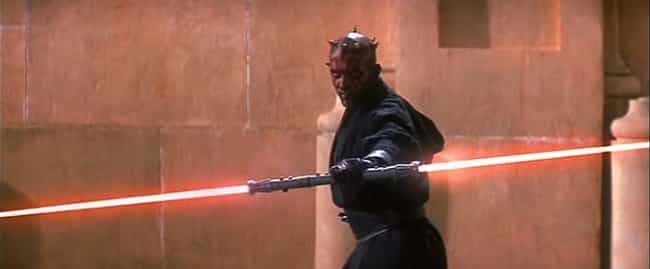 Allegiance/Rank: Former Dark Lord of the Sith turned underworld boss
Species: Zabrak
Trained By: Darth Sidious
Special Skills: Maul is skilled in both single- and double-bladed lightsaber contact. He is extremely powerful in the dark side and manages to survive being cut in half by channeling his hate for Obi-Wan Kenobi. Since his encounter with Obi-Wan, Maul has used robotic prosthetics as legs.

Would they last?
see more on Darth Maul