film

White Bird in a Blizzard Movie Quotes

32 votes
16 voters
4.7k views
8 items
Follow
Embed
"White Bird in a Blizzard" movie quotes tell the story of one teenager who is forced to put her life back together after her mother mysteriously disappears. The drama thriller was written and directed by Gregg Araki, who adapted the screenplay from a novel of the same name by Laura Kasischke. "White Bird in a Blizzard" opened in theaters on October 24, 2014.
In "White Bird in a Blizzard," Kat Connor (Shailene Woodley) is 17 years old, hormonal, horny and in love with her neighbor Phil (Shiloh Fernandez). With the exception of the strained relationship with her disturbed mother, Eve (Eva Green), Kat's life is pretty good. That all changes when her mother up and disappears one day.
Along with her father, Brock (Christopher Meloni), Kat goes to the police for help with the disappearance, but an interesting dynamic between Kat and the detective (Thomas Jane) makes that weird fast. She also seeks help from a therapist (Angela Bassett), but despite all her efforts to find her mother, deal with the disappearance and find her own path in life, Kat finds herself with more questions than answers.
"White Bird in a Blizzard" opens alongside a bunch of other great films including
"John Wick,"
"Fury,"
"The Best of Me,"
"The Book of Life,"
"Birdman or (The Unexpected Virtue of Ignorance),"
"The Judge,"
"Alexander and the Terrible, Horrible, No Good, Very Bad Day,"
"St. Vincent,"
"Gone Girl,"
"Men, Women & Children,"
"Left Behind,"
"The Equalizer,"
"Pride,"
"Good People,"
"The Boxtrolls,"
"This is Where I Leave You,"
"The Maze Runner,"
"A Walk Among the Tombstones,"
"Dolphin Tale 2,"
"No Good Deed,"
"The Skeleton Twins,"
and
"The Disappearance of Eleanor Rigby."
I Was 17 When My Mother Disappeared
Kat Connor: "I was 17 when my body changed seemingly overnight, flesh and blood and raging hormones. But then, one night that summer, everything changed. I was 17 when my mother disappeared. One day she was there, cleaning, making dinner, then the next, she was gone. There were times when I thought she was going mad, that she was going to burn the house down. The beautiful woman she once was became a phantom, wandering away in a snowstorm."
Kat reflects on the events that pushed her and her mother away when she was a teenager. She went from being a hormonal teenager to growing up very fast when her disturbed mother disappeared.
What Kind of Mother Would Do Something Like That?
Dr. Thaler: "What kind of mother would do something like that?"
Kat Connor: "It was almost like she wanted to have an affair or something."
Dr. Thaler: "Could it be that's what she was doing?"
Kat Connor: "I guess that anything's possible."
Kat tries to process her feelings and experiences in talking to Dr. Thaler. When the doc suggests a theory about an affair, Kat does not rule it out.
Cannot Keep Living My Life in the Dark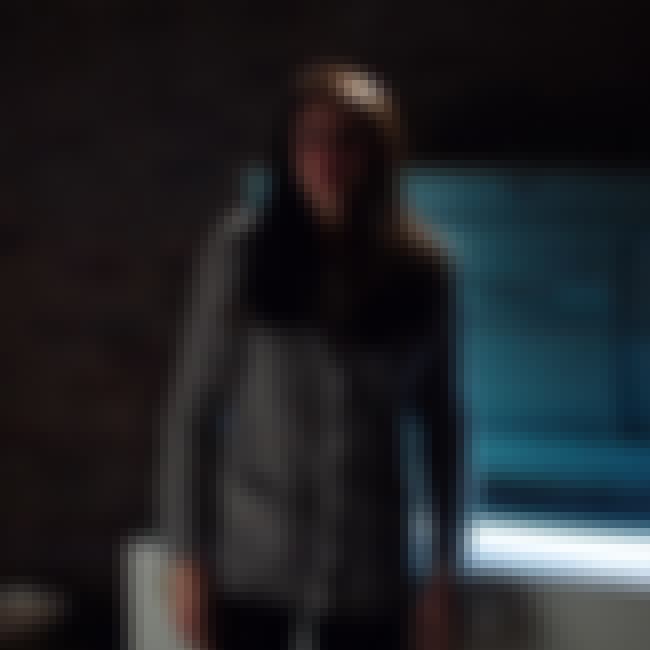 Kat Connor: "Please, I don't care what it is. I cannot keep living my life in the dark wondering."
Kat pleads for answers about her missing mother. Unfortunately, no one seems to be answering her.
In the Mood for Celebrating
Eve Connor: "Well, what do you think? Do you like? I'm pretty sexy for 42, huh?"
Kat Connor: "Mom, what are you doing?"
Eve Connor: "Oh loosen up, Miss Prissy Pants. Phil, why don't you and your mother join us for dinner? I'm making my world-famous beef wellington."
Phil: "Um, yeah, okay, Mrs. Connor. I'll ask."
Eve Connor: "Splendid! I'm in the mood for celebrating."
Kat Connor: "Okay, whatever, mom, we get it already."
Eve Connor: "What's the matter, Kat? Can't stand seeing your mother have a little fun for a change?"
Brock Connor: "I'm home!"
Eve Connor: "And the party's over before it's even begun."
Brock Connor: "Sweetheart, where are you? There you are. What's for dinner? What's going on? Why are you dressed like that?"
Eve Connor: "What, you don't like it?"
Brock Connor: "No, I don't."
Eve Connor: "Well, tough s***. You don't like this skirt."
Brock Connor: "Eve, stop it."
Eve Connor: "I don't care. You don't like this skirt and I don't care. You don't like this skirt and I don't care. Get your hands off me! I'll wear whatever the hell I want, whenever I want to."
Brock Connor: "What are you doing?"
Eve Connor: "What I do every f***ing night of my f***ing life, making your f***ing dinner."
Eve, apparently a little drunk before dinner, decides to get all dressed up for no reason. Stuck in the house all day cooking and cleaning seems to be taking quite the toll on her sanity.