Tattoos
White Ink Tattoo Ideas

Updated December 28, 2017
2.2M views
26 items
Searching for inspiration for some fresh new ink? Look no further. This list rounds up unique ideas for white ink tattoos, from the intricate and delicate to the abstract and eye-catching. Whether they're inked on the arms, legs, or chest, these body art designs make a huge impact. The top white ink tattoos come in many forms. Some cute white ink tattoo designs contain messages of love on hearts, while other cool white ink tattoos feature lacy patterns. A few distinctive white ink tattoos showcase wings.
What types of designs will you find on this list of one-of-a-kind white ink tattoo ideas? Flowers are a popular design element in white ink body art. Detailed design work on each petal gives white ink flowers an especially ethereal appearance. Arm sleeves are another cool way to show off white ink tattoos. Music symbols like clef signs are also popular images in white ink tattoos. Other good works of body art featured on this roundup of the best white ink tattoos include infinity symbols and birds.
Which white ink tattoo idea deserves the top spot on this list? That's up to you to decide. Give your favorite designs a thumbs up to move them towards number one, and get in on the conversation in the comments section.
Butterfly White Ink Tattoo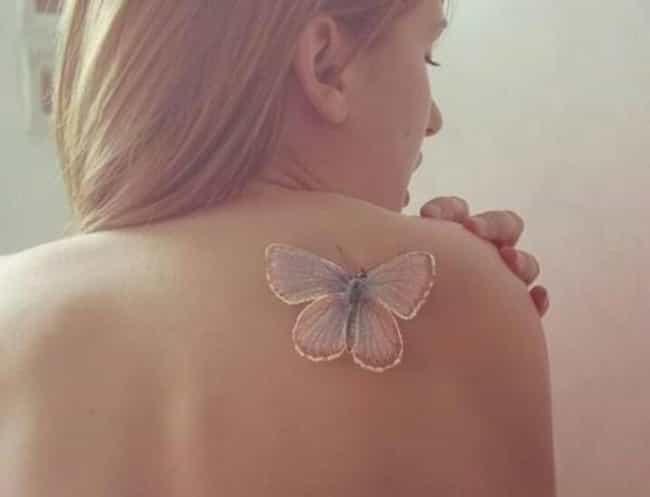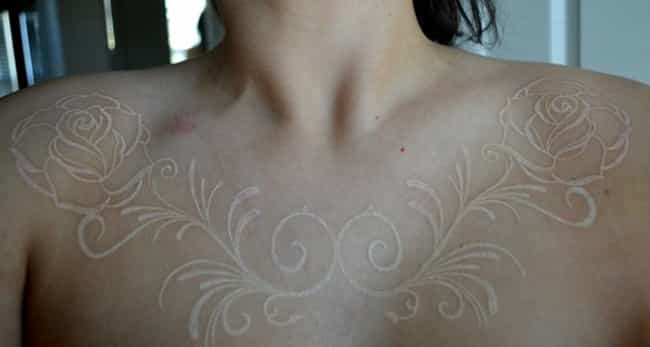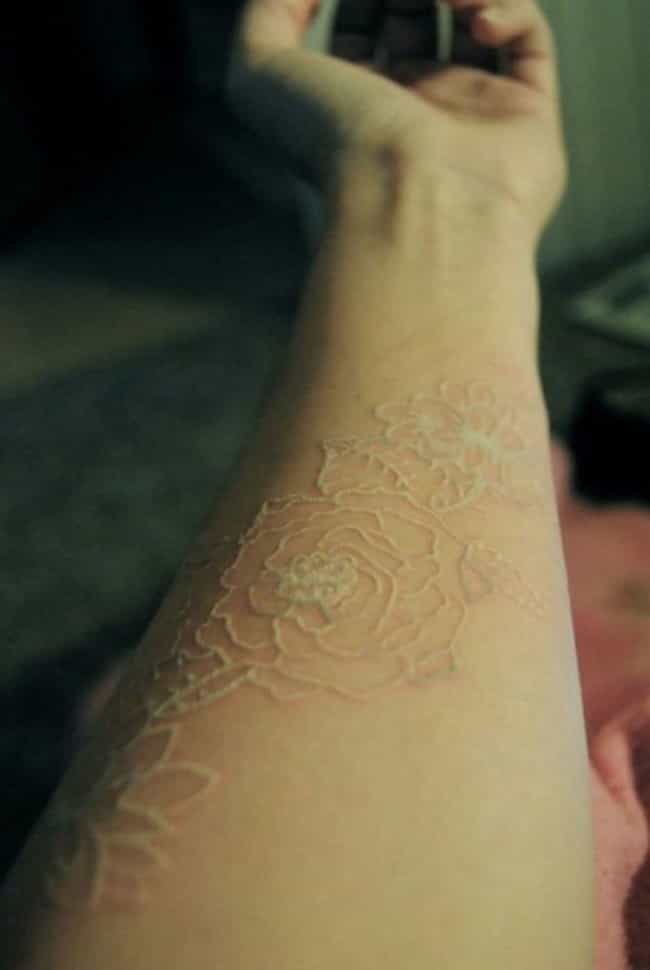 Intricate White Ink Tattoo