Graveyard Shift Things Most People Don't Know About White Zombie

White Zombie was one of the biggest metal bands of the '90s, but the group disappeared rather suddenly in 1998. Featuring the vocal talent of the erratic Rob Zombie, the band experimented with several genres in its 12-year-long career, moving from noise rock to the eccentric blend of electronic metal Zombie's solo act is known for today. While long-time metal fans exhibited mixed reactions to the group's new-school style, their sound garnered attention from bands like Nirvana and Sonic Youth. Despite their cult legacy, Zombie says the group will never reunite, and his reasoning is pretty convincing. Even if you're a die-hard fan, there are still probably a couple things you don't know about White Zombie. After all, it's pretty hard to believe Beavis & Butt-Head helped the group find mainstream success.
Sean Yseult Had To Constantly Convince Security She Wasn't A Groupie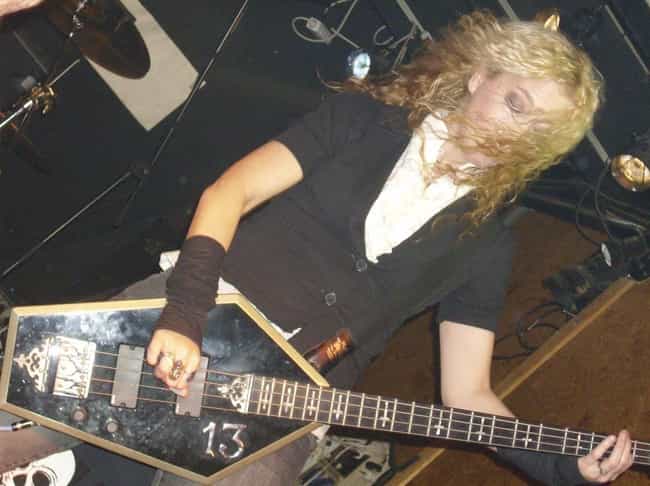 Despite her 11-year tenure as the band's bass guitarist, Sean Yseult was constantly battling sexist fans and coworkers. Beavis & Butt-Head dubbed Yseult "the chick from White Zombie," and this assessment made her life incredibly difficult.
Historically, the metal genre has been completely dominated by males. From Black Sabbath, to Metallica, to Deftones, the vast majority of famous metal acts are composed of all-male lineups. There were hardly any women playing in metal bands in the '90s, which caused many people surrounding White Zombie to assume Yseult was not in the group. In her memoir, titled I'm in the Band, Yseult recalls numerous times when she had to convince security and concert organizers of her rockstar status. Bouncers routinely labeled her a groupie, and denied her backstage access, even though her band was the lead act.
Their Last Song Was For 'Beavis & Butt-Head Do America'
The last song ever released by White Zombie was recorded for the film Beavis & Butt-Head Do America. The 1996 comedy features a rather eclectic soundtrack, with music from the likes of Red Hot Chili Peppers and LL Cool J. The White Zombie song "Ratfinks, Suicide Tanks & Cannibal Girls" plays over a colorful hallucination the titular duo experiences midway through the movie. White Zombie was particularly important to the film, as the visual artwork of Rob Zombie inspired the sequence's style.
White Zombie Began As A Noise Rock Group
White Zombie began life noise rock group in the '80s New York metal scene. They performed with the likes of Sonic Youth and Swans, and the band garnered a cult following for their artistic, experimental sound. However, it was clear the band members were not satisfied with their original aesthetic. In the mid-'90s, the group began transitioning into a (relatively) more conventional metal act, which led to Grammy nominations and movie deals. While the public embraced the new White Zombie, some early fans were disillusioned by their mainstream success.
Many Metal Fans Disliked The Band's Neon Looks And Electronic Influence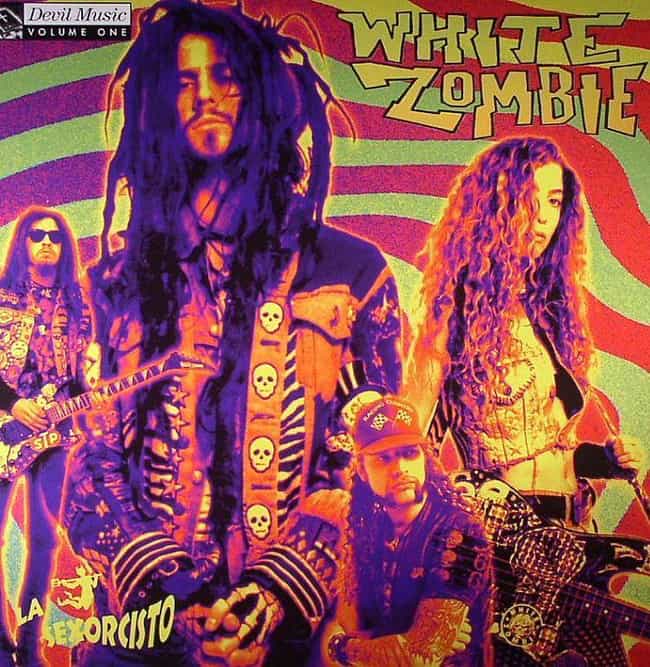 Rob Zombie and Sean Yseult met while attending the Parsons School of Design in New York (Zombie dreamt up the band while he was a student), and their artistic background caused White Zombie to have a distinct visual style. Band members regularly donned eccentric outfits loaded with neon colors and references to creatures from old horror films. Additionally, the band was open to experimenting with fledgling musical genres, and their discography bears a clear electronic influence.
White Zombie's unorthodox style helped the band stand out at a time when brooding rockstars and sludgy guitar riffs were all the rage. Unfortunately, the band's comicbook aesthetic did not help them win over metal fans, who largely viewed electronic sounds as incompatible with guitar music. While the band did find mainstream success, many "core" metal fans denounced them in favor of more traditional acts.