Politics
Things You Didn't Know About Mike Pence

Who is Mike Pence? The Indiana governor is the GOP Vice Presidential candidate and Donald Trump's running mate in the 2016 Presidential election. If you're unaware of Pence's political legacy, you will find that it is riddled with various conservative successes and controversial stances.
The social conservative's first step into political waters ended in what most would consider a disaster - he got caught spending campaign funds on decidedly non-campaign-related things and it cost him an election. But nearly a decade later, Pence earned his seat in the House, as well as a spot as chairman of the House Republican Conference. As of 2016, Pence was the Indiana state governor, a position he was preparing to defend in the upcoming November elections. However, now that he is running for vice president, Pence has been forced to remove himself from the gubernatorial election.
Now standing alongside the Republican nominee, Pence is prepping to prove himself as a viable vice president. If you're wondering who Mike Pence is or what he stands for, there is definitely a lot to brush up on. Pence is a unique character in the political landscape. He's a supporter of the Tea Party movement, governs with an iron fist by the glory of God, and defines himself as a social conservative.
Pence is a familiar face in the GOP, but unless you reside in Indiana, you might only remember him as the guy who signed the Religious Freedom Restoration Act into state law. Even so, the vice presidential candidate is known for a lot more than that. There are plenty of shocking Mike Pence facts and stories you likely haven't heard. And what better time than now to delve into the full Mike Pence biography, from his weird vendetta against a certain Disney movie to his exciting beliefs about evolution?
He Really, Really Hates Mulan
Mike Pence is no fan of the classic animated Disney film Mulan. In fact, he vehemently hates the children's cartoon for promoting "mischievous liberal propaganda." Buzzfeed recently unearthed an op-ed Pence wrote in 1999 about the Disney movie, which is about a Han Dynasty woman who disguises herself as a man in order to enroll in the army. According to Pence, Disney's Mulan pushes a liberal agenda regarding women's role in combat.
In his piece, Pence, who has never served in the military himself, suggests that women should not be allowed to fight alongside men in the armed forces. "Disney expects us to believe that Mulan's ingenuity and courage were enough to carry her to military success on an equal basis with her cloddish cohorts," Pence writes. "You see, now stay with me on this, many young men find many young women to be attractive sexually. Many young women find many young men to be attractive sexually. Put them together, in close quarters, for long periods of time, and things will get interesting. Just like they eventually did for young Mulan. Moral of story: women in military, bad idea."
He Tried to Create a State-Run News Outlet
In December 2015, it was announced that Pence was organizing a state-run, taxpayer-funded news media program designed to share pre-written stories and break news about his administration. The idea was quickly shot down by the public, who likened Pence's JustIN to the propagandist news networks of North Korea and other dictatorial countries.
Pence was quick to defend the agency, calling people's outrage a misunderstanding. "Reports that this was intended to be a news agency, I think just represent an understandable misunderstanding based on some internal communications that I read about in the press," Pence said. However, Pence's firm hand wavered relatively quickly. Not too long after the announcement, Pence nixed his plans for JustIN. "After thorough review of the preliminary planning and careful consideration of the concerns expressed, I am writing you to inform you that I have made a decision to terminate development of the JustIN website immediately," he wrote.
He Used to Be a Catholic Democrat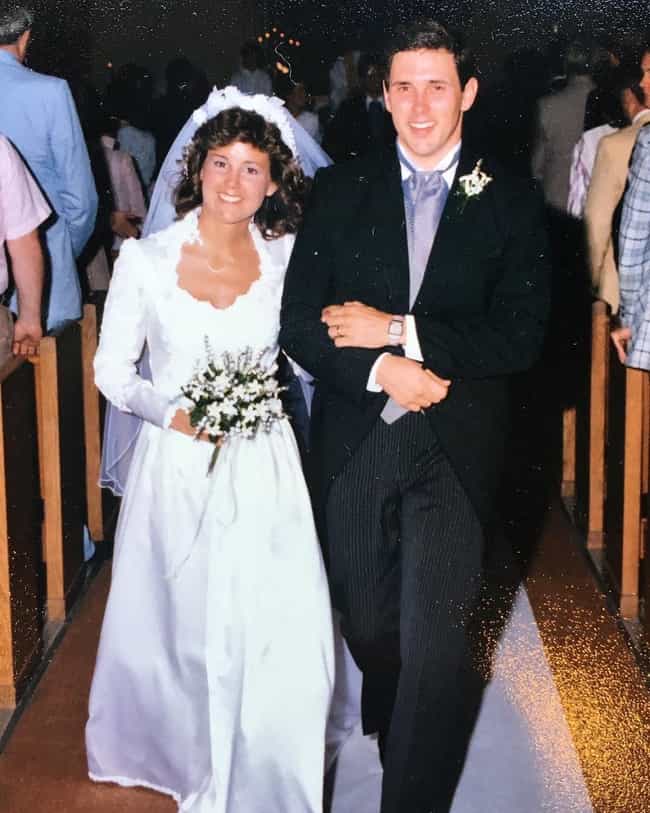 Most people know Pence as an evangelical Republican. However, many people don't know that the Indiana governor actually grew up a Catholic Democrat. Pence's family tree runs deep with Catholicism and the Democratic party. He is the only one of his six siblings to separate from the church, which proved difficult for his family to accept.
Pence and his family idolized John F. Kennedy for being the first Irish-Catholic president, an appraisal that would quickly fade for Pence. As he grew up, Pence established a very personal relationship with Jesus, which led him to convert. His conversion segued into his political aspirations and affiliations. Pence began gravitating to the Republican side of things until he finally adopted a full-fledged social conservatism stance.
He Used Campaign Funds to Pay His Mortgage
During his 1990 run for a congressional seat in the House, Pence reportedly spent upwards of $13,000 worth of campaign funds for personal purchases. Finance records revealed that Pence used his voter donated money to make mortgage payments, buy groceries, pay off credit card charges, participate in golf tournaments, and make payments on his wife's car.
Although the excessive personal spending was not illegal at the time, it shocked voters and cost Pence his election. The scandal confused Pence supporters after he branded his opponent, Rep. Philip R. Sharp, in a negative light for taking money from special interest political action committees. At first, Pence was extremely unapologetic about the whole affair. "I'm not embarrassed that I need to make a living," he asserted. But following his loss, Pence apologized for his "naiveté."