Total Nerd
Meet Moon Knight: The Superhero With Split Personalities And Powers Straight From An Egyptian God

Those reacting to the news that Marvel Studios was developing a Moon Knight series for the Disney+ streaming service mainly fell into two camps - those with unbridled excitement and those who were left wondering, "Who is Moon Knight?"
Explaining the backstory of Moon Knight is such a complex endeavor that it requires an asterisk on the character's real name, Marc Spector - because the white-clad vigilante also goes by a handful of other monikers, like Steven Grant and Jake Lockley. This is a result of Spector's dissociative identity disorder - perhaps the character's defining trait, aside from his penchant for aggressively doling out justice.
With Moon Knight on the way to Disney+, fans of the Marvel Cinematic Universe are about to become familiar with the antihero's origins - Khonshu and all. Still, it's a safe bet to say that viewers will be left with more questions than answers - that's just the way it goes when you're talking about a protagonist with a tenuous grip on reality.
back to page 1
A Job Gone Wrong Leaves Spector Severely Hurt In An Egyptian Pyramid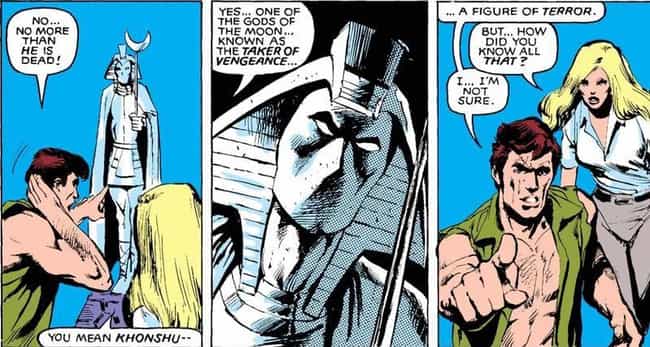 Marc Spector and his friend Jean-Paul "Frenchie" Duchamp - who Spector meets while engaging in underground boxing - take mercenary work with Raul Bushman, a frightening individual who specializes in plundering ancient artifacts. They travel to Egypt where Bushman kidnaps and ultimately ends archaeologist Peter Alraune in an attempt to locate the tomb of a mysterious, long-deceased pharaoh.
When Spector stands up to Bushman in an attempt to protect Alraune's daughter, Marlene, his employer retaliates with extreme aggression - leaving Spector for severely hurt before heading off to pillage the tomb. Spector drags himself inside the tomb as well, but soon finds himself clinging to his life by a thread - and about to have an encounter that will change his life forever.
He Meets Khonshu, The God Of The Moon - Though Maybe Not For The First Time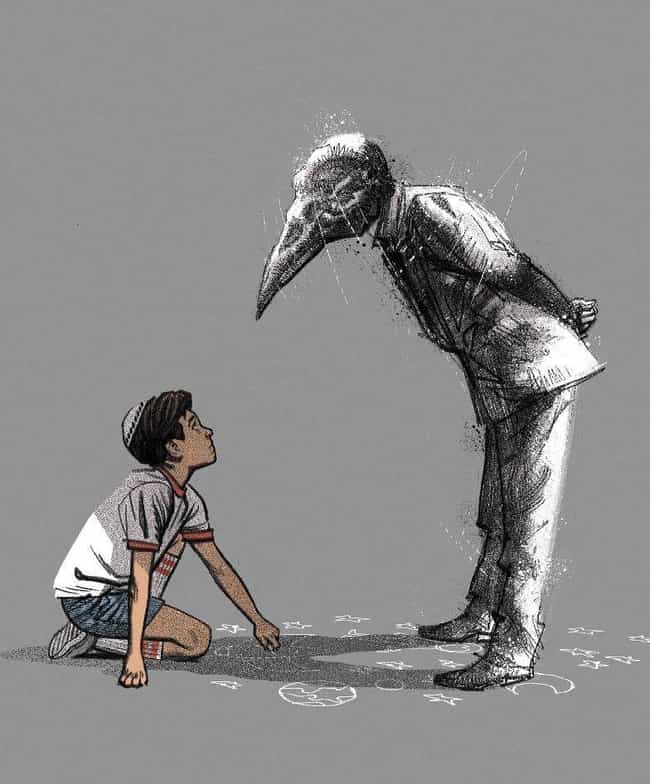 Lying in an ancient pharaoh's tomb and bleeding profusely, Marc Spector is visited by a deity known as Khonshu - the Egyptian God of the Moon. Khonshu offers to restore Spector's life in exchange for his eternal service, and Spector readily agrees - though he later questions whether the encounter ever happened at all. To make matters more complicated, Spector sometimes has memories of meeting Khonshu as a child - rendering the true nature of their relationship impossible to decipher.
In any case, Spector is quickly revitalized - now stronger than ever under the light of the Moon. The first act of his second lease on life is to take down the rest of Bushman's men and put an end to their plunder - though Raul Bushman himself escapes Spector's wrath for the time being. Once he's done with personal vengeance, however, Marc Spector finds that Khonshu has a very specific role in mind for him - that of Moon Knight.
Khonshu Charges Marc Spector With The Role Of 'Moon Knight' - Protector Of Those Who Travel By Night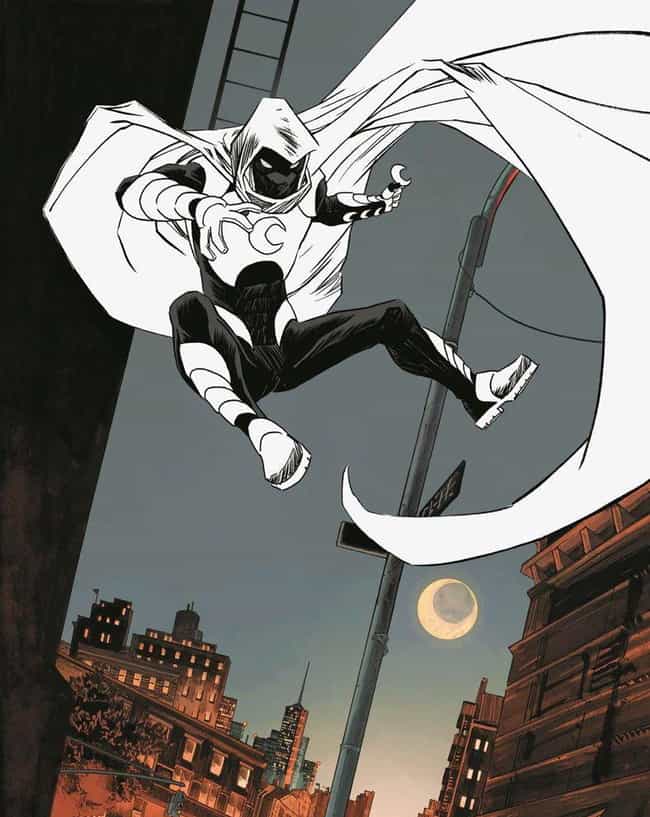 The Egyptian deity Khonshu restores Marc Spector to life - and grants him a degree of super-strength and immortality - for the express purpose of serving as Moon Knight, protector of those who travel by night. Though Khonshu occasionally interacts directly with Spector - especially later on in life - he typically prefers to manipulate Spector from the shadows, leading the vigilante to wonder if Khonshu is a figment of his mental illness.
One of his first tasks as Moon Knight is to hunt down Jack Russell, an unfortunately named individual better known as the Werewolf by Night. This is the mission depicted in Moon Knight's debut comic book appearance in Werewolf by Night #32 - and it's also the first glimpse of his superheroic potential, as he and Russell ultimately team up to shut down an evil organization.
Moon Knight Is Often Referred To As 'Marvel's Batman,' And He Has His Own Alfred In Frenchie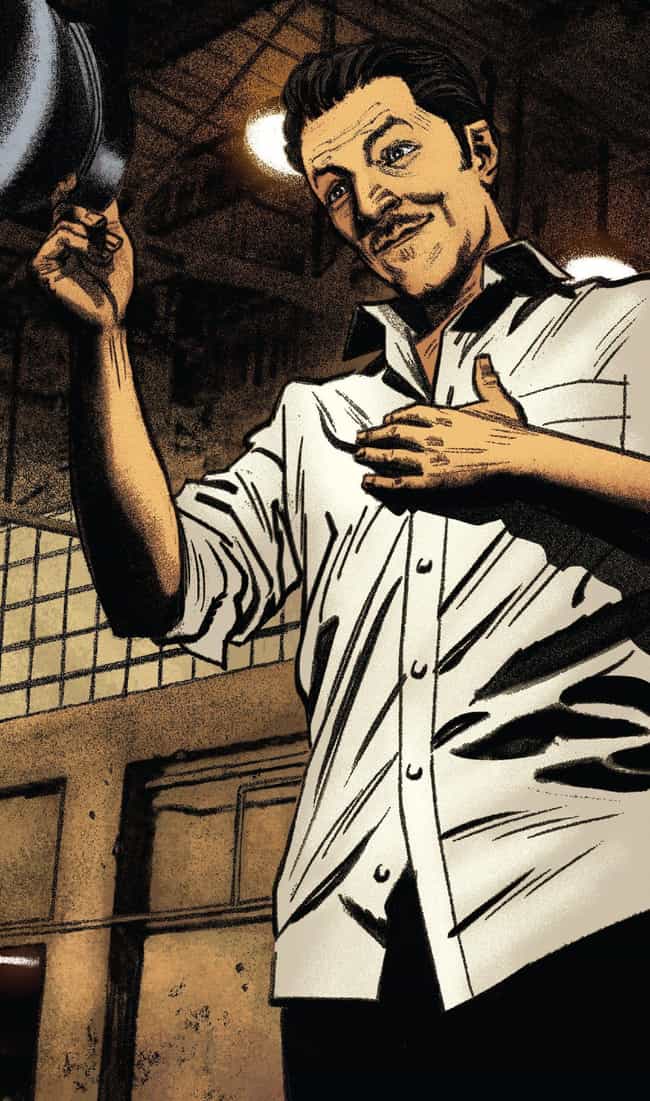 There are those in the real world who refer to Moon Knight as Marvel's answer to Batman - mostly because of his questionable sanity, preference for nighttime, and reliance on self-developed technology to fight bad guys. In keeping with the comparisons, Marc Spector also has his own equivalent to Alfred Pennyworth in Jean-Paul "Frenchie" Duchamp.
As a former mercenary in his own right, Frenchie gets a little bit more involved in Moon Knight's career than the average butler - often serving as Spector's pilot and providing him with backup from the "Mooncopter," a customized helicopter. Duchamp also helps Moon Knight to develop some of his gadgets, including his trademark crescent darts and truncheon.