Total Nerd
She-Hulk Is A Super-Powered Lawyer Who Can Go Toe-To-Toe With Her Big Green Cousin

Those who reacted with misogynistic furor about some new "female Hulk" when Marvel Studios announced its upcoming She-Hulk series on Disney+ greatly missed the mark. Not only is Jennifer Walters not a new character, but she's also arguably in possession of an even more impressive comic book history than her more famous cousin. While Bruce Banner will likely always be the world's most prominent Hulk, Walters brings a lot more to the superheroic table than he does - all the brawn, twice the brains, and a thriving legal practice.
Fans of the Marvel Cinematic Universe unfamiliar with her personality are in for more than a few surprises - and those who already know all about "Shulkie" can't wait for the jade giantess to make her debut.
She-Hulk Is One Of The Last Characters To Be Created By Stan Lee - And Was Inspired By Copyright
By the time the '80s rolled around, the great Stan Lee was all but finished with his legendary run of creating superheroes - but he had one more classic character up his sleeve. Jennifer Walters made her self-titled comic book debut in 1980's Savage She-Hulk #1 - written by Lee with art from John Buscema.
Although She-Hulk would go on to become an all-time favorite of many Marvel-ites, she was initially created with more cynical motivations in mind. Given the success of ABC's The Bionic Woman - a spinoff of The Six Million Dollar Man - Lee was concerned that CBS would attempt to pilot a female-centric spinoff of its The Incredible Hulk series. The publication of She-Hulk ensured that Lee would beat them to the punch - and that Marvel Comics would retain all rights to the character.
Ultimately, the plan worked better than Lee could have ever expected.
She's A Hero Who Fights For Justice Long Before She Goes Green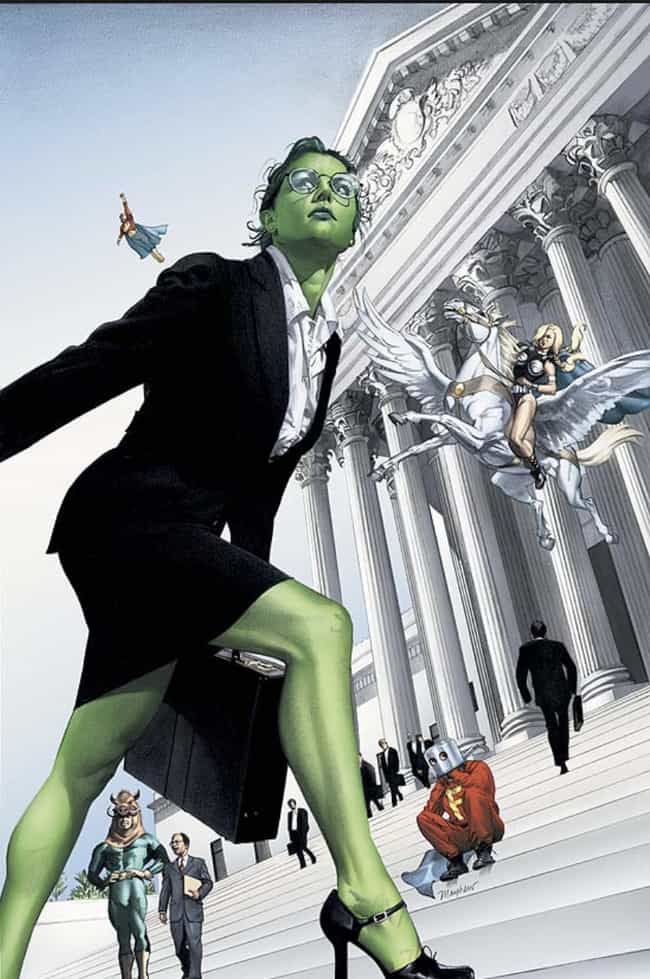 Long before she becomes a gargantuan, green-skinned guardian of the innocent, Jennifer Walters is already a hero in her own right. As a child, Jen makes an effort to shelter her cousin, Bruce Banner (yes, that Bruce Banner) from his cruel father, often taking Bruce to the library to stoke his love of learning.
Taking inspiration from her police officer father, Walters ends up going to law school and becoming an attorney. Meanwhile, her cousin Bruce takes up a slightly different career by becoming first a nuclear scientist and then the Incredible Hulk - though their paths are destined to intertwine in the near future.
Jennifer's Powers Arrive When She Receives A Hulking Blood Transfusion From Her Famous Cousin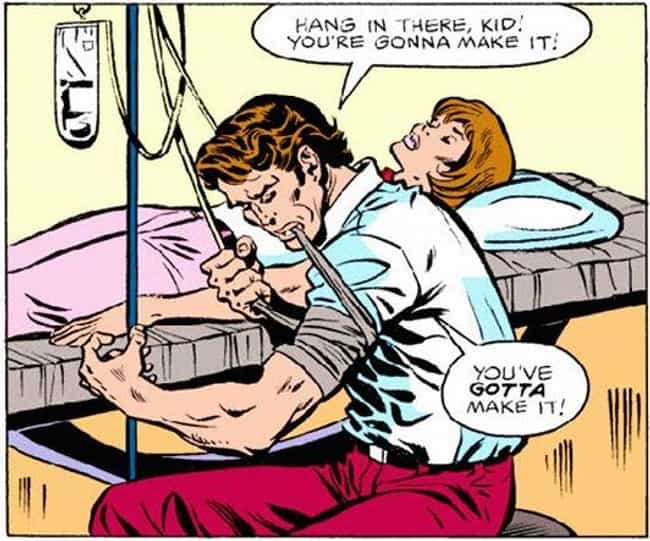 Some time into her career as an attorney, Jennifer Walters finds herself defending a former mobster-turned-informant. Targeted by the head of her client's former underworld organization, Walters is severely hurt. Fortunately, her cousin Bruce Banner happens to be in town, and he reluctantly provides a gamma-infused blood transfusion to save her life.
Later, when a few thugs attempt to finish Walters off in the hospital, Banner's blood incites her first ever transformation into the She-Hulk - an unfortunate moniker she picks up from one of her would-be assailants - and she dispatches them with ease.
In her hulking form, Jennifer is now 7 feet tall and heavily muscled (not to mention green), though she immediately returns to her normal shape as soon as the fighting is over.
Almost Immediately, She-Hulk's Intelligence And Self-Control Distinguish Her From The Hulk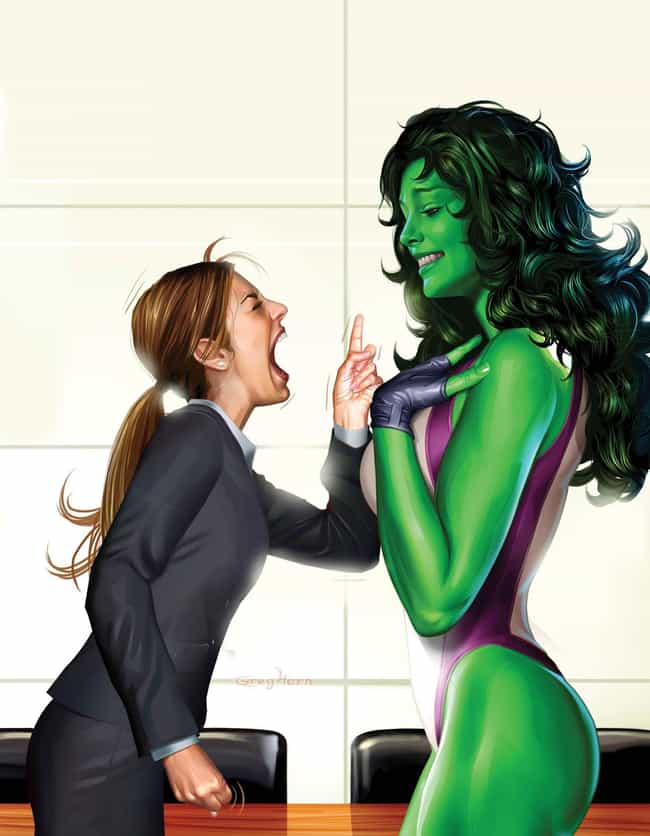 At first, She-Hulk is exactly what she sounds like: a female version of the Hulk, sporting serious strength and a serious lack of self-regulation. Early in her publishing history, however, Jennifer Walters distinguishes herself from her more famous cousin by learning how to control her transformations and retain her intelligence when she's "hulked out." If anything, Walters is way more chill when she's in She-Hulk mode.
Compared to Bruce Banner, who turns into the Hulk against his will whenever he gets angry, Walters's self-control gives her a major advantage over the original Hulk. However, her condition isn't without drawbacks. Because she is able to transform into the bold, brash, and beautiful She-Hulk at will, Walters starts to lose confidence and comfort in her human form. Reconciling her two very different halves into one whole takes considerable time.