You've likely heard tales of Anne Boleyn, the alluring woman who convinced King Henry VIII of England to give up his wife and child, break from the Catholic Church, and marry her. And she was the mother of one of the most renowned monarchs in British history, Elizabeth I. But there's a lot more to Anne than just her personal affairs, many of which were magnified or inaccurately portrayed by those with a political agenda after her death. So, who was Anne Boleyn really?
The life of Anne Boleyn was anything but boring. Anne was a brilliant, engaging young woman with the best education her family's position at court could provide. She served under many of the royal women in Europe, was known for her wit, and loved all things French. And once she married King Henry VIII, Anne did anything - absolutely anything - to keep her marriage intact. An Anne Boleyn biography might also mention her family's affairs with her husband, her religious fervor, and rumors that her ghost still haunts people. All in all, there are some weird Anne Boleyn facts.
Photo: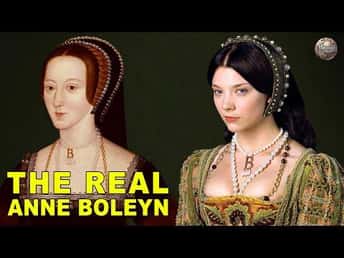 She Was Crowned Using A King's Crown

Photo: dbking / Wikimedia Commons / CC BY 2.0

Surprisingly for a consort, when Anne was made Queen in 1533, she wore St. Edward's crown. One of England's most ancient diadems, it was usually reserved for monarchs. When Catherine and Henry were crowned together years before, Henry got to wear St. Edward's crown, but Catherine only wore one that had belonged to the royal's wife.

This crown emphasized that Anne and the child she was carrying at the time of her coronation were the real royal family (further excluding Catherine and her daughter, Mary). Regardless, Anne later wore a crown made especially for her.