You've likely heard tales of Anne Boleyn, the alluring woman who convinced King Henry VIII of England to give up his wife and child, break from the Catholic Church, and marry her. And she was the mother of one of the most renowned monarchs in British history, Elizabeth I. But there's a lot more to Anne than just her personal affairs, many of which were magnified or inaccurately portrayed by those with a political agenda after her death. So, who was Anne Boleyn really?
The life of Anne Boleyn was anything but boring. Anne was a brilliant, engaging young woman with the best education her family's position at court could provide. She served under many of the royal women in Europe, was known for her wit, and loved all things French. And once she married King Henry VIII, Anne did anything - absolutely anything - to keep her marriage intact. An Anne Boleyn biography might also mention her family's affairs with her husband, her religious fervor, and rumors that her ghost still haunts people. All in all, there are some weird Anne Boleyn facts.
Photo: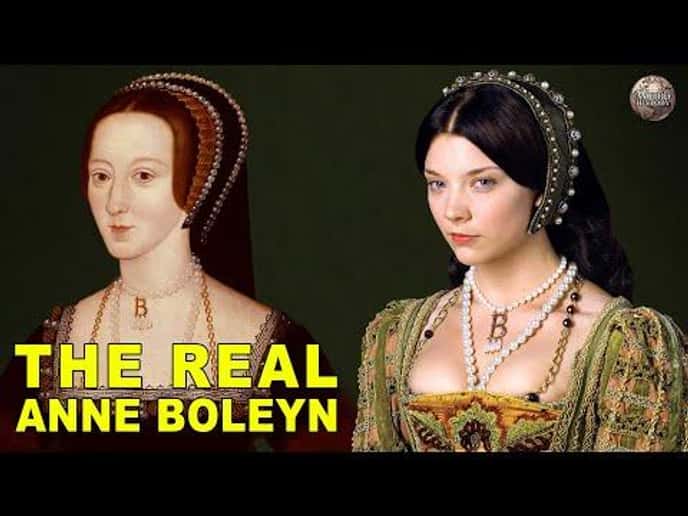 Anne Was The First Cousin Of The Other Wife Henry Killed

Photo: Hans Holbein the Younger / Wikimedia Commons / Public Domain

Henry VIII killed two of his six wives: his second and fifth spouses, Anne Boleyn and Catherine Howard, respectively. But Anne and Catherine had more than just a husband in common; they were first cousins.

Anne's mother, Elizabeth Boleyn, was the daughter of Thomas Howard, second Duke of Norfolk. From two marriages, the duke had many children, including Elizabeth and her brother Edmund, who fathered Catherine Howard; thus, Anne and Catherine were closely related, although the former was about 23 years older than the latter.

Both Anne and Catherine were placed directly in Henry's path by their uncle, a cunning politician and the third Duke of Norfolk, also named Thomas Howard. Eager to ally himself with the monarchy even further, the younger Howard also married his own daughter to Henry's illegitimate son, Henry FitzRoy.