Weird History 15 Strange Facts About Henry VIII You Definitely Didn't Learn in History Class

Henry VIII might be famous for killing two of his wives, but there was a lot more to the life of this early modern monarch than marital madness. So just who was Henry VIII? A superior athlete, a guy who liked to strut around and show off his gorgeous legs, a talented musician who might have composed a song or two, and an all-around egomaniac. But there are other things that raise the question of "What did Henry VIII do"?
In great contrast to his later break from the Church in Rome, Henry was once fervently pro-Pope, so much so that he went to the mat for the Holy Father and got quite the honor. In his spare time, he arranged marriages for close relatives, played a lot of tunes, and loved animals. And that's just the beginning of the odd facts about Henry VIII. Keep reading to find out more bizarre things about the life of Henry VIII.
Henry's Toilet Attendant Was The Most Important Royal Servant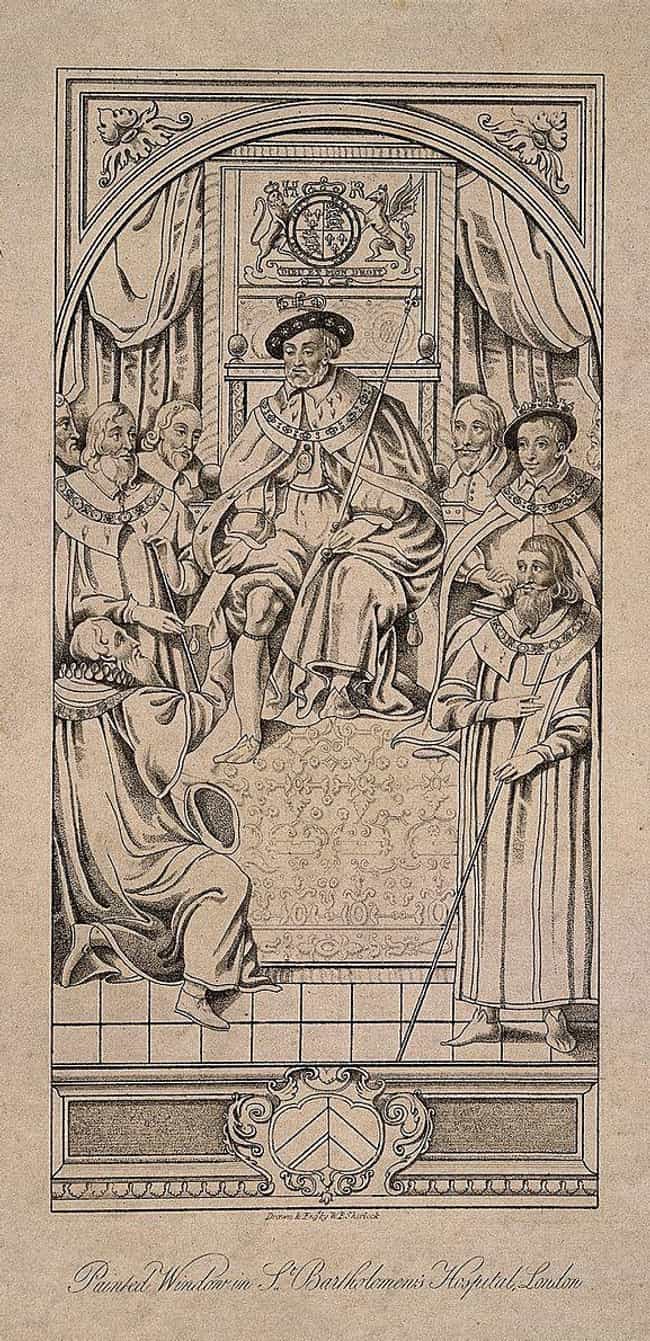 In Henry's court, his servants vied to be as physically close to the king as possible - at all times. The monarch reserved the honor of being close to his royal person for only a few people. During his reign, only four men got the gig of "Groom of the Stool," the most physically intimate position - and therefore the most honored - of his attendants.
These grooms not only helped dress and undress the king before and after he went to the bathroom, but also controlled access to the monarch and some of his finances. They even had power over a stamp of the King's signature, a powerful financial tool.
He Was So Fat He Had To Be Hoisted Into His Horse Saddle With A Crane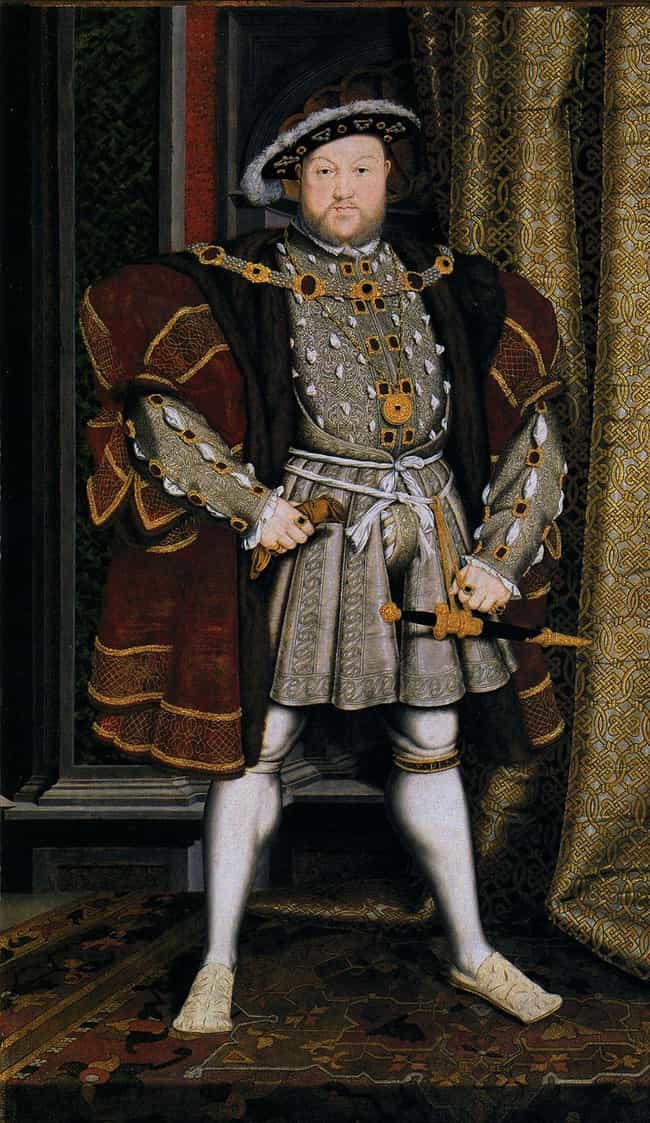 Everyone knows that Henry, once an athletic, svelte man, got plump, but how fat was he? Once he got into his 40s, he'd gained so much weight (some sources put him at upwards of 400 pounds) that he couldn't even mount a horse by himself. In fact, Henry needed a crane to hoist him up and drop him into his war horse's saddle.
Some scholars believe that he also needed an early version of a wheelchair to get around.
Eventually, his waist ballooned to over 50 inches.
At One Point, Henry Was Very Pro-Pope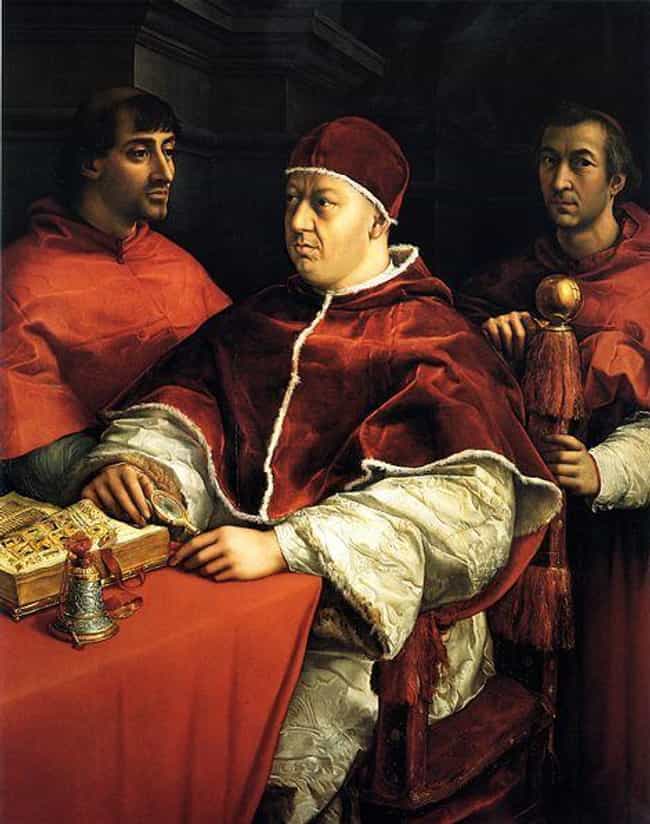 You might know Henry VIII as the king who split from Rome and brought about the Anglican faith, but in his youth, Henry was a vehement supporter of Catholicism and its head. He sent tin from Cornwall to adorn the roof of Pope Julius II's new palace, supported the papacy, and was once perhaps intended for the Church himself (before his older brother, Arthur, died).
Most notably, Henry was a staunch opponent of Martin Luther, writing a pamphlet called Defense of the Seven Sacraments for wide distribution. Pope Leo X appreciated Henry's pro-Catholic efforts so much he granted the English monarch the title of "Defensor Fidei," or "Defender of the Faith," an appellation that, ironically, the rulers of England, including Queen Elizabeth II, bear to this day.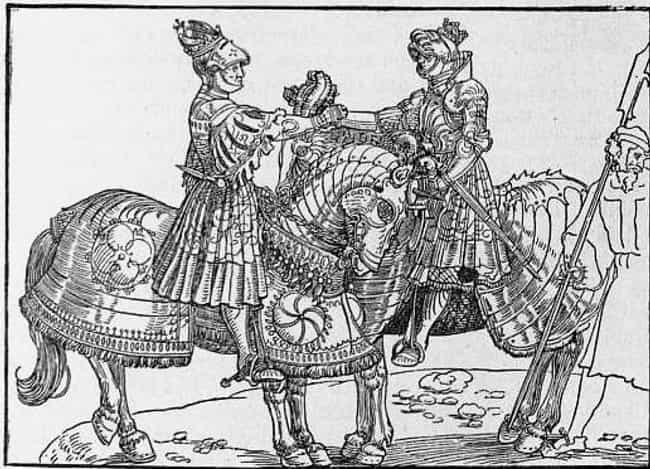 Like many kings of his era, Henry had a plethora of pets, although one might not think of him as the cuddly, animal-loving type. In particular, he adored his dogs, including greyhounds and beagles, and he gave them velvet collars and silk coats. To discourage them from biting people, Henry fed his dogs bread, not meat, and even paid out huge rewards to anyone who brought back any canines who got lost.
To show his friendship in a time of war, Henry gave Charles V, Holy Roman Emperor (nephew of his first wife, Catherine), 400 dogs that were trained to attack enemies.