Unspeakable Times
17 Strange Facts About John Du Pont, A Creepy Billionaire And Murderer
Updated October 13, 2018
88.3k views
17 items
Who was John du Pont? If you've seen the film Foxcatcher, you have some inkling. The eccentric and violent millionaire achieved infamy when he murdered the Olympic gold medalist wrestler Dave Schultz in 1996.
But the question "What did John du Pont do?" merits a more complicated answer than simply "He killed a man." As these weird John du Pont stories show, his bizarre behavior began long before the murder. He grew up in one of the richest families in America - the du Ponts made their fortune in gunpowder - and that privilege may have shielded him from suspicion of mental instability for years.
A sometimes-athlete himself, du Pont became obsessed with wrestling. In the late '80s, he set up a training facility on his 800-acre estate, which he called Foxcatcher Farm. It was this facility that set the scene for his eventual crimes, as he invited wrestlers, including Schultz, to come live and train for the Olympics on his property. The signs of du Pont's rapidly fraying psyche were clear, but no one spoke up - and their silence had grim consequences.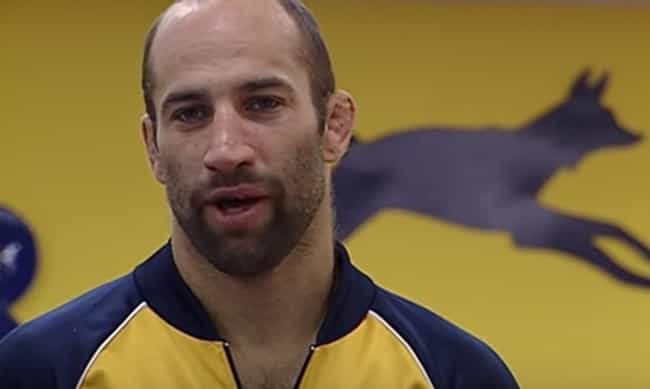 He Stalked His Victim's Family From Jail
On January 26, 1996, du Pont murdered Dave Schultz. According to Schultz's brother, du Pont had simply driven up, asked the wrestler, "Do you have a problem with me?" and fired multiple times.
Du Pont's obsession with Schultz seems to have continued after he was imprisoned for the murder. Schultz's widow, Nancy, said:
Long after he was in jail, he had private investigators follow my children to school, send me tapes and let me know that he could reach out so we had a lot of agony... I have to say when he passed away, although you never wish for someone's death, it was a relief to our family because we finally felt safe again.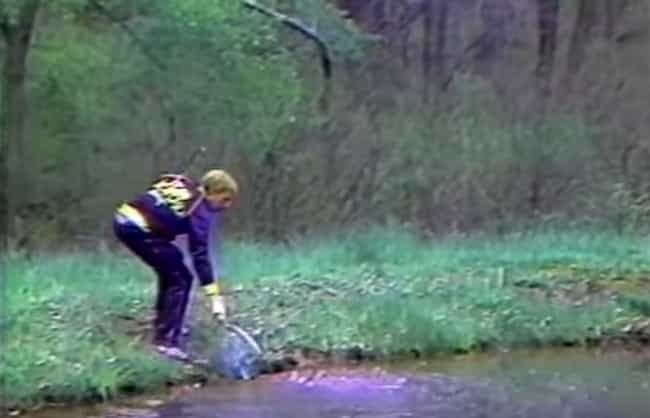 He Nearly Shot A 12-Year-Old Boy
In the late '70s, du Pont almost shot a 12-year-old boy on his property. According to a former gym coach, he was upset that the fish in his pond weren't biting. Du Pont reportedly began shooting at geese near the pond, nearly hitting the young child in the process.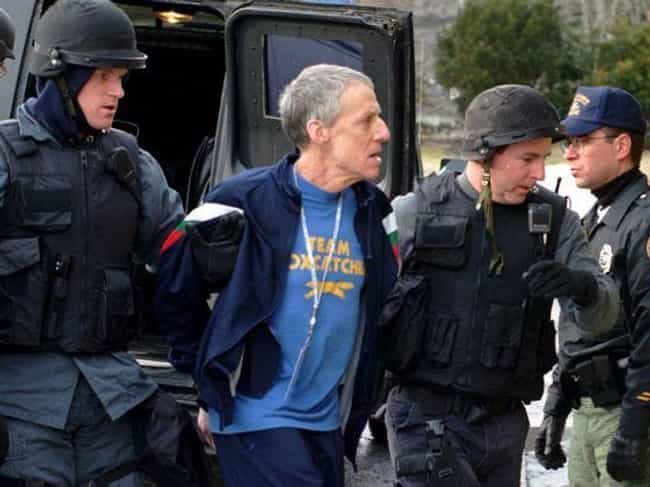 He Claimed To Have Prosthetic Testicles
Mark Schultz says that du Pont confided in him about a terrible childhood accident. During a horseback ride, du Pont apparently suffered a groin injury after being caught on a fence. His testicles became infected, and had to be removed and replaced with prosthetics.
The Police Let Him Play Cop
Du Pont was chummy with local law enforcement, buying them bullet-proof vests and even training them at his personal gun range. "In return," The New York Times notes, "he was allowed to play police officer, driving around with a badge, gun and siren."
Apparently, du Pont even bought a replica police car and uniform. He made traffic stops outside of his estate, and wrote citations for speeders.