Total Nerd
Who Were Marvel Cinematic Universe Stars' Favorite Superheroes Growing Up?

The countless talented actors in the Marvel Cinematic Universe have almost become the equivalent of Greek gods in our modern society: larger-than-life figures that play a central role in our favorite myths. That makes it easy to forget that beneath all that spandex is a human being - one who, in all likelihood, grew up rooting for superheroic idols of their own.
For some, getting to act in a comic book film is a dream come true - while for others, it's just another gig. No matter what one's background is, however, it's tough to find anyone in the entertainment industry that wasn't impacted by the superhero genre in one form or another while growing up; comics have become a ubiquitous component of today's culture. Marvel actors are no different, and some of them retain their affections for their childhood heroes, even after they've gone on to become heroes for somebody else.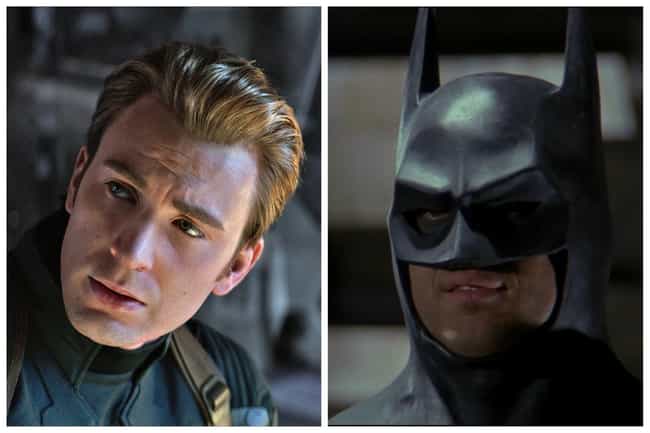 As Captain America, Chris Evans has been the moral center of the Marvel Cinematic Universe for a decade, but as a kid, he picked up his superheroic life lessons from a rival company.
When asked by The Hollywood Reporter who his favorite hero was while growing up, Evans responded with:
I'll say Batman. I really liked that, I mean I probably shouldn't say that, DC, it's... I don't want to get in any trouble. But those Michael Keaton movies, those were pretty big, so yeah. I'll say Batman.
There's likely no hope of Batman ever joining Evans' Steve Rogers in the MCU, but Marvel Studios was at least able to poach Keaton himself for a role in Spider-Man: Homecoming.
see more on Chris Evans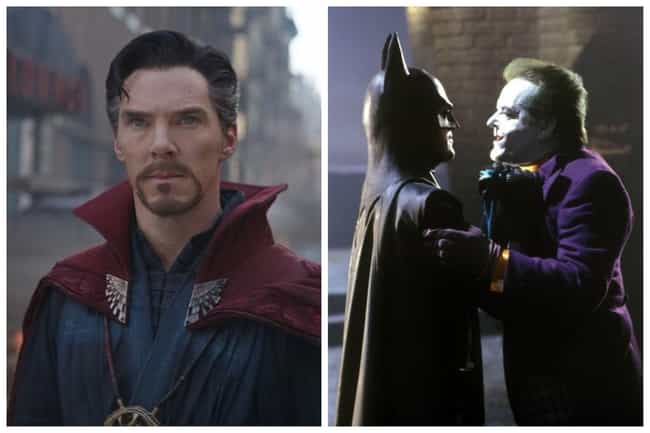 As Doctor Stephen Strange, Benedict Cumberbatch fills the role of the Marvel Cinematic Universe's Sorcerer Supreme. But when he was a child, Cumberbatch was inspired by the magic of an entirely different franchise.
Specifically, Cumberbatch lists Tim Burton's Batman as a cultural touchstone of his childhood, even going as far as to describe a bit of an obsession with the film to Shortlist:
But I was into superhero comics when I was younger - I liked Tim Burton's Batman. I had the posters on my wall. In the playground we'd listen to the Prince soundtrack and do imitations of Jack Nicholson.
see more on Benedict Cumberbatch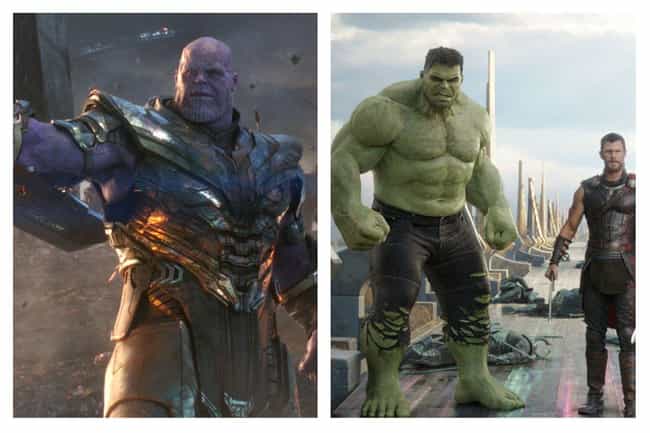 As Thanos The Mad Titan, few actors have made as large an impact on the Marvel Cinematic Universe than Josh Brolin. However, Brolin wasn't always a villain: He grew up cheering for a trio of comic book heroes, two of whom he would go on to battle on the big screen.
In a Reddit AMA, Brolin answered the question of his favorite comic characters with:
Richie Rich, which I am ashamed to admit. Richie Rich, Hulk, and Thor (I had a thing for blonds?)
And then got into the graphic novels of Frank Miller and all that, which isn't just to promote this film, it's the truth.
see more on Josh Brolin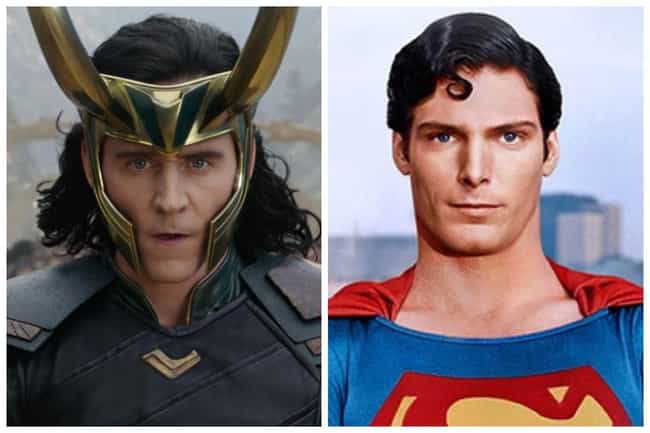 Tom Hiddleston's Loki was the first central villain of the Marvel Cinematic Universe - and he's stayed involved in the franchise ever since. Though initially a straight-up heel, Hiddleston's Loki eventually reveals a genuine heroic streak, which makes sense, given who Hiddleston idolized as a child.
Like many youngsters, Hiddleston grew up with an affinity for Superman - in particular the Christopher Reeve version - and even went as far as to mimic the Man of Steel on the playground:
As a kid, I loved Superman. For me, Christopher Reeve as Superman was the first superhero. I sat smack-bang in the middle of the audience for that movie. I was the right age at the right time, and I spent a lot of my childhood playing Superman games in the playground.
see more on Tom Hiddleston