Weird History
After Being Run Down By A Wealthy Businessman, The Kopp Sisters Took Justice Into Their Own Hands

In July of 1914, a car collided with a buggy in Paterson, New Jersey. The driver of the automobile was Henry Kaufman, a silk factory magnate with a bad reputation. The buggy belonged to three sisters, Constance, Norma, and Fleurette Kopp. The Kopp sisters' buggy was completely totaled by the impact. Fortunately, no one was hurt in the accident, but when Kaufman and his friends began threatening the sisters, their lives changed drastically.
The Kopp sisters refused to back down from Kaufman. Like parents who take justice into their own hands, the Kopps protected their family. Led by fearless Constance Kopp, age 35, they got revolvers and fought back. Constance participated in two sting operations to bring down her tormenters, successfully convicting them. She impressed the sheriff so much that he appointed her America's first female sheriff. But even as she made headlines across the country, Constance was hiding a scandalous secret: one of her sisters was really her daughter.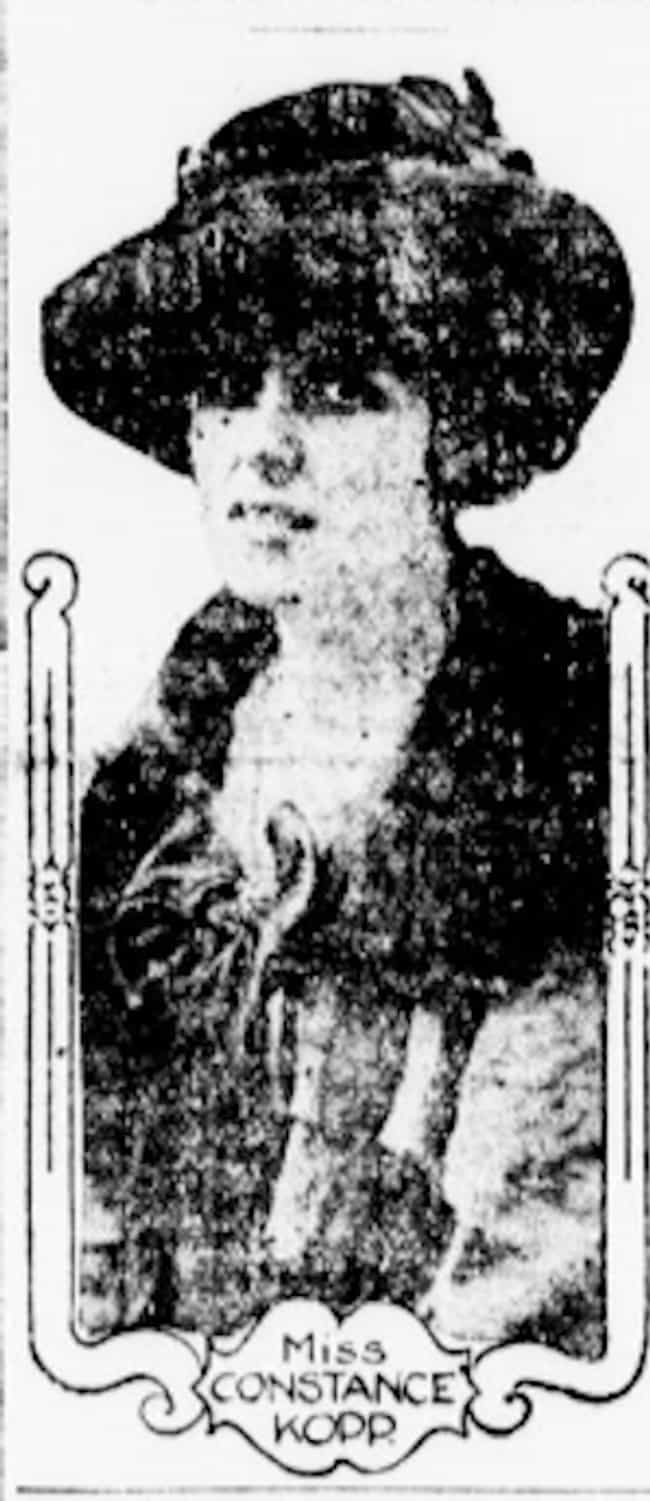 Constance Kopp Refused To Give Into Kaufman's Threats
After Kaufman destroyed the family's buggy, Constance Kopp wrote him several letters, invoicing him for the damages. Kaufman didn't respond to the requests. He even ignored a lawsuit filed by Constance. Kaufman then began harassing the three sisters, who lived with their widowed mother in a farmhouse surrounded by large fields.
The first threats came through the mail. The sender wrote that he or she would blackmail and kidnap the women. The letters were signed "friends of HK." Imitating the style of mobsters known as Black Handers, Kaufman and his cronies began demanding money.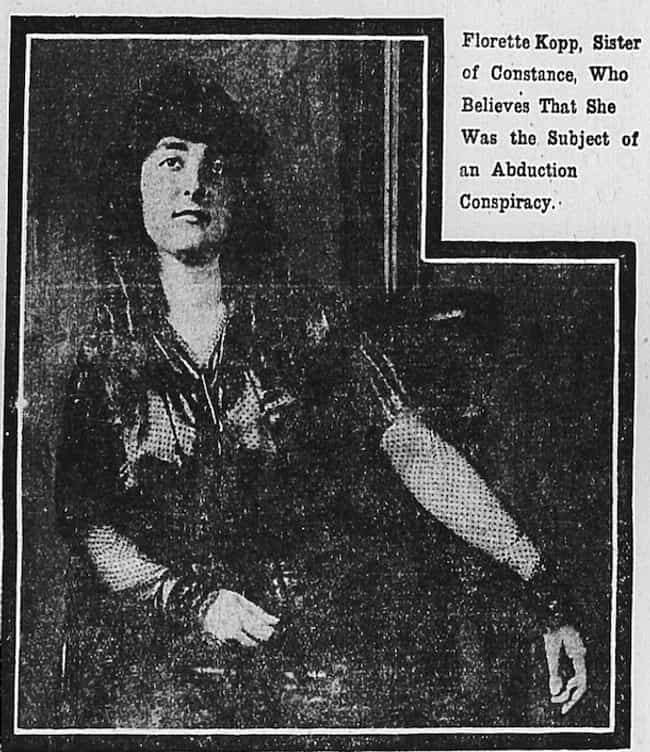 An Anonymous Letter Threatened To Sell Fleurette Kopp As A Sex Slave
Fleurette Kopp was only sixteen when she and her sisters became targets of Kaufman's harassment. The teenager enjoyed acting and often entered singing contests. She was also a budding seamstress who sewed patterns for Vogue.
In Kaufman's mind, Fleurette was the perfect victim. She was a teenage girl living with her two older sisters and her mother. In threatening letters, an anonymous sender said they would kidnap the teenager and sell her into "white slavery" in Chicago. The threat was code for sex trafficking, during a time when newspapers reported that "there is a slave trade in this country, and it is not black folks at this time, but little white girls—thirteen, fourteen, sixteen, and seventeen years of age—and they are snatched out of our arms, and from our Sabbath schools and from our Communion tables." The threats didn't stop Fleurette and her sisters. Instead, they armed themselves.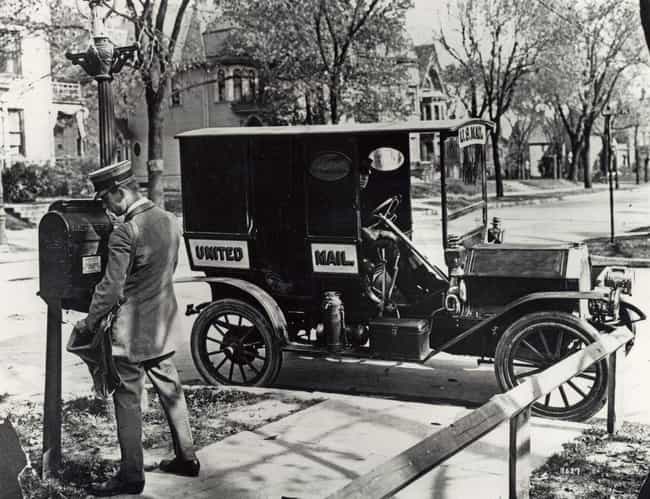 Constance Chased Kaufman Down And Had His Car Seized
Constance saw Kaufman driving down Main Street one day after the accident occurred. She chased down Kaufman's vehicle and got the police involved. The officer seized Kaufman's car until he paid Constance the $50 he owed her for destroying the sisters' buggy. Kaufman also had to pay Constance $5 after he yelled at her on the street from his car.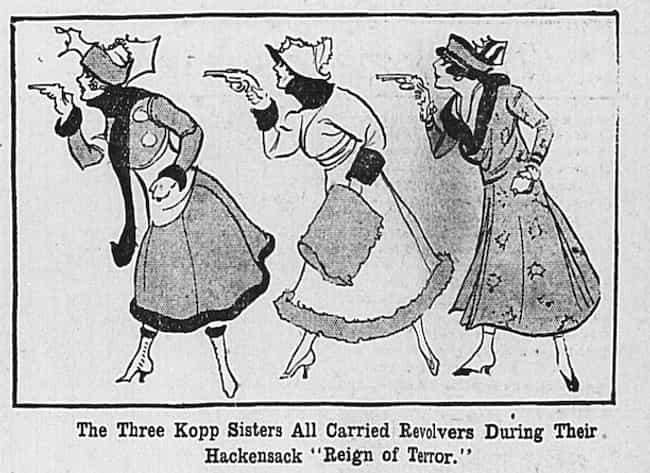 The Kopp Sisters Carried Revolvers To Protect Themselves
Constance and her sisters went to the sheriff. Kaufman's threats were increasing in number and severity. Someone fired shots at the Kopp house and the sisters found some wood piled on their property, as if someone were attempting to start a fire. The sheriff decided to take an unusual step: he gave the sisters revolvers.
Sheriff Heath also asked Constance to participate in a sting operation. One of the threatening letters, which demanded $1,000, ordered Constance to bring the money to a dark street corner in the middle of the night. The letter read, "If you don't pay we will fire your house. We know your horse and wagon. We live in Paterson. Ha! Ha!"
With Sheriff Heath staking out the area, Constance agreed. But instead of bringing cash, she carried the revolver in her handbag. The dramatic story had a rather dull ending, however––Constance waited on the corner for an hour, but Kaufman's minions never showed.