Weird History These Men Wrote A #1 Hit While Incarcerated And Helped Shape Rock Music

In 1953, five Tennessee State Penitentiary convicts - Johnny Bragg, William Stewart, Marcel Sanders, Edward Lee Thurman, and John Edward, Jr. - banded together to form the musical group the Prisonaires. While the band's moniker may not ring a bell, one of their songs, "Just Walkin' In The Rain," may; it shot up on the pop charts in the late '50s after being covered by Johnnie Ray.
The Prisonaires' doo-wop stylings quickly garnered them fans, including then-Tennessee Governor Frank G. Clement. The five offenders were offered temporary clemency to perform at the governor's mansion and all around the Volunteer State. While four out of the five members were incarcerated for violent crimes including rape and murder - something one associates more with black metal than doo-wop music - their in-jail transformation was noted as a beacon of success for Governor Clement's controversial inmate rehabilitation program, which focused on growth instead of penance.
The Prisonaires and their popularity helped Sun Records achieve widespread acclaim, which helped its founder, Sam Phillips, woo the likes of Johnny Cash and Elvis Presley.
Four Out Of Five Of The Members Were Violent Offenders
Each of the African American members of the Prisonaires was serving a multiple-year prison sentence for the crimes he'd committed. Johnny Bragg, the lead singer of the group, was given six life sentences - one for each of his rape convictions in 1943; he was 17 years old when he was imprisoned. Bragg always denied the charges against him.
Edward Thurman and William Stewart were each serving 99-year sentences for murder, and Marcel Sanders was sent to prison for one-to-five years for involuntary manslaughter. The fifth member of the group, John Drue, was serving three years in prison for larceny.
Johnny Bragg Was Illiterate And Dictated 'Just Walkin' In The Rain' To Robert Riley
Johnny Bragg wrote "Just Walkin' In The Rain" with fellow inmate Robert Riley in 1953. Bragg and Riley were actually walking in the rain on their way to the prison laundry one day and Bragg was inspired. He wondered "what the little girls are doing right now." Because Bragg couldn't read or write, Riley wrote down the verses Bragg came up with in exchange for co-author credit. The song begins:
Just walking in the rain
Getting soaking wet
Torturing my heart
By trying to forget
Just walking in the rain
So alone and blue
All because my heart
Still remembers you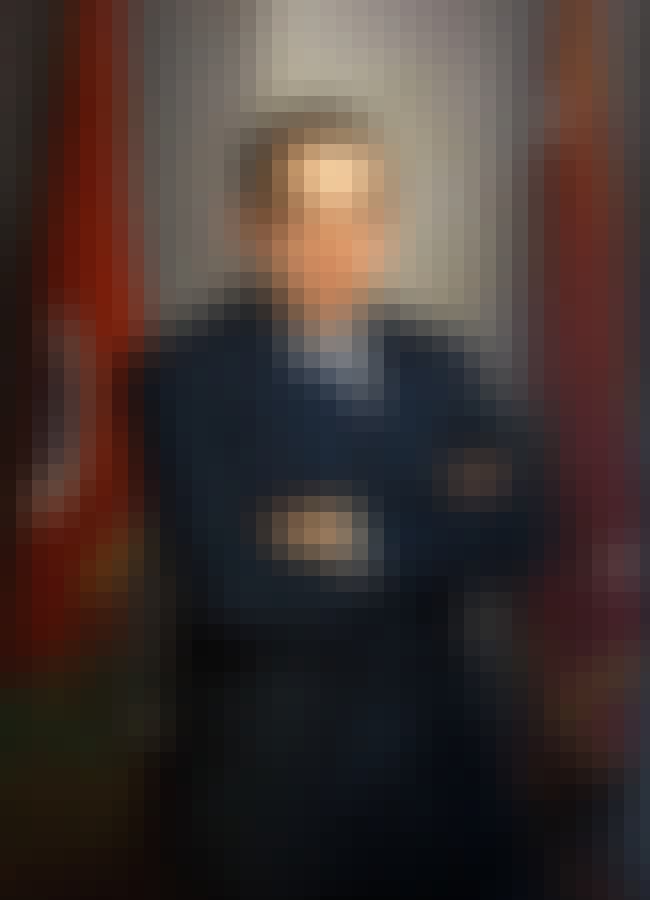 The Governor Of Tennessee Was A Big Fan And Had Them Perform At His Parties
The Prisonaires were regulars at Tennessee Governor Frank G. Clement's state events, which were held at his mansions. Clement had the Prisonaires perform for people like President Harry Truman and then-Senator Lyndon Johnson. Each time the group left the prison (they were given a day-pass by Warden Edwards), they were accompanied by only one guard and transported in a car purchased for them by the deputy-warden.
They Quickly Gained A Devoted Fanbase
The five members of the Prisonaires were whisked away to the Sun Records studios on the morning of June 1, 1953, and started recording about 10:30 am. They worked on the song "Just Walkin' in the Rain" until 8:30 pm, honing it to perfection. The song was released two weeks later and sold somewhere between 50,000 and 250,000 copies, depending on the source.
Once they had a bit of fame under their belts, the Prisonaires were able to take day trips and perform concerts. They were in high demand and at one performance, and audiences ate them up. In fact, the Prisonaires' fans were so intense they would often try to separate the band members from their guards in hopes they would continue playing. The Prisonaires would not feed into this, however; they were responsible and returned to their escort and to prison.