Weird History
These Conjoined Twins Exploited Their Own Rare Condition To Get Rich And Completely Disappear

Conjoined twins have always fascinated people and the Tocci brothers were no different; what was unique about them, however, was how Giacomo and Giovanni Battista Tocci used their physical condition to achieve fame, make money, and then essentially disappear. These Italian conjoined twins toured Europe and made their way to the United States during the 1880s and 1890s, appearing before spectators and even inspiring Mark Twain to write a short story about them. They returned to Italy in the early 1900s and withdrew from the "freak show" world, becoming reclusive and generally fading into history. In the end, the Tocci twins were far from tragic, controlling their bodies and being "freaks" on their own terms.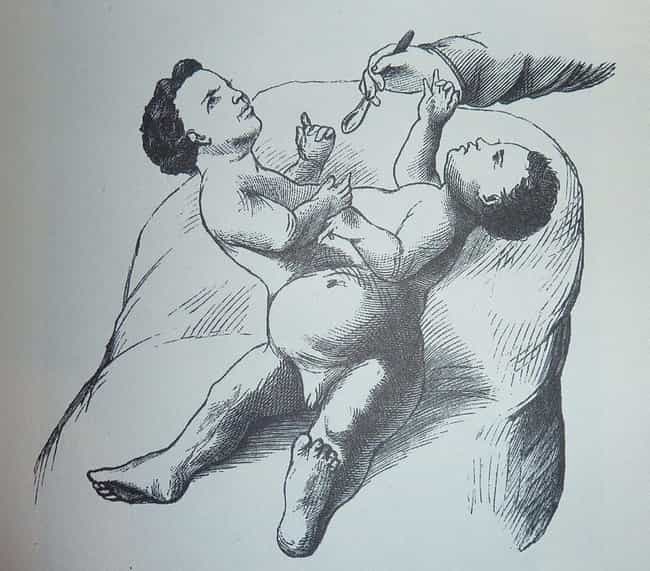 Their Father Had A Mental Breakdown At Their Birth
When Giocomo and Giovanni's 19-year-old mother gave birth to them, it was an easy, natural delivery. They were born in Locana, Italy, on either July 4 or October 4 in 1875 or 1877, accounts vary, and they were the first children born to their parents.
The shock of having sons that were conjoined caused their father to have a mental breakdown, and he spent the first month of their lives in an asylum. Shortly after he got out, he sent the boys to a "freak show" in nearby Turin.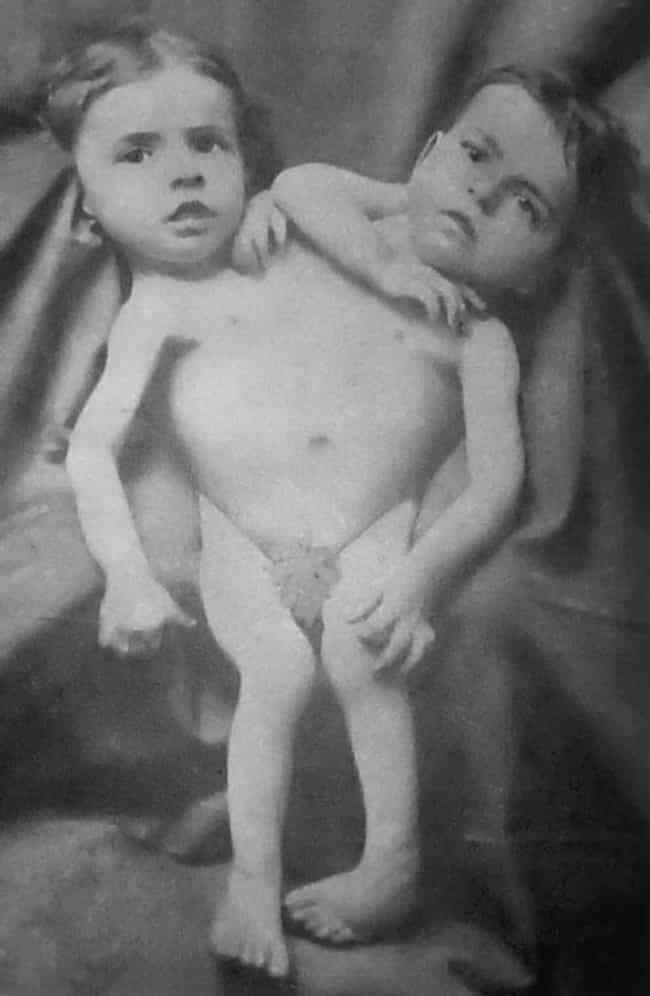 Giacomo And Giovanni Battista Tocci Were Joined At The Rib Cage
At first, Giacomo and Giovanni's parents didn't want doctors to examine their sons - apparently because they wanted the mystery and potential money-making intrigue around the boys to remain high. Once they were in Turin, however, they attracted the attention of the Turin Academy of Medicine. Doctors Fubini and Mosso, the first doctors who saw the boys, noted that they weighed about nine pounds total and determined that they would have short lives.
Once the twins were on tour in Europe, their father took them to a French doctor in Lyon who informed him they would have normal life spans. Through these visits to doctors, it was discovered that the boys had two hearts, two stomachs, two diaphragms, but shared all of their organs below their fusion at the sixth rib. Giacomo and Giovanni had one small and large intestine, anus, penis, and each boy seems to have control over one of their two legs.
Doctors Believed Giacomo Was An "Idiot" And Giovanni Intelligent
Upon initial examination, doctors determined that Giacomo was less intelligent than his brother, Giovanni, even calling him "somewhat idiotic." As the boys grew up, however, it was observed that they were both clever and developed equally in intellect.
Doctors determined that they were healthy mentally and physically but observed that they each had their own distinct personalities. Giovanni was quiet while Giacomo was talkative, attributes that seemed to complement each other well.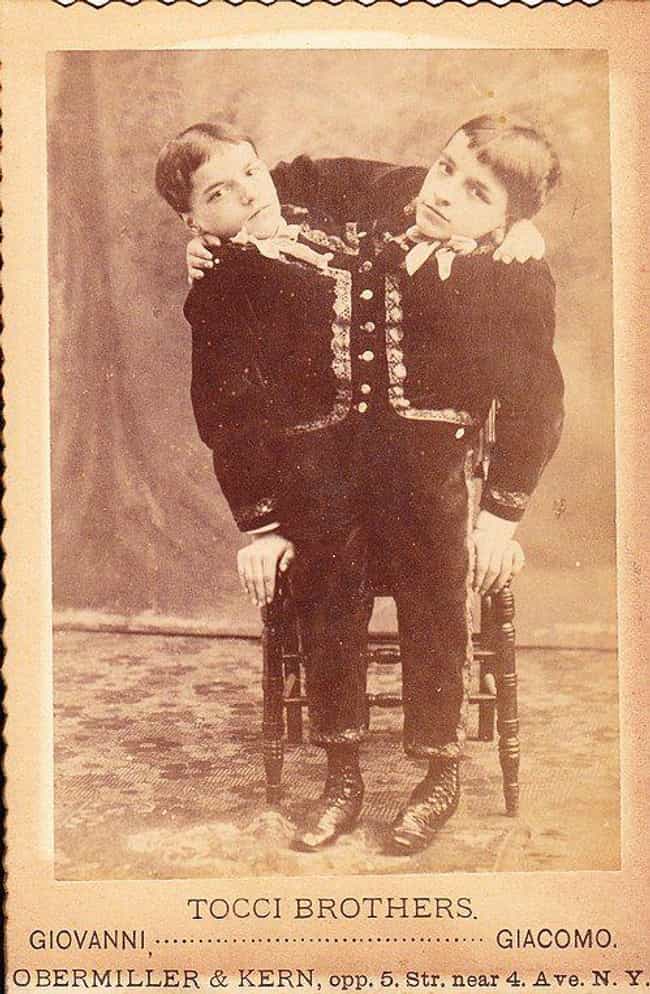 The Twins Were Never Able To Walk On Their Own
Because of the way Giacomo and Giovanni's body was shaped, and because each boy controlled one leg, doctors didn't expect they would ever have the leg strength or coordination needed to walk. They never really had the chance to build up either, given their touring schedule, and spent their time in public in a wheelchair.
They could stand, however, and often leaned on a chair when on display. When they were outside of the public eye, they crawled around on all six limbs – four arms and two legs.