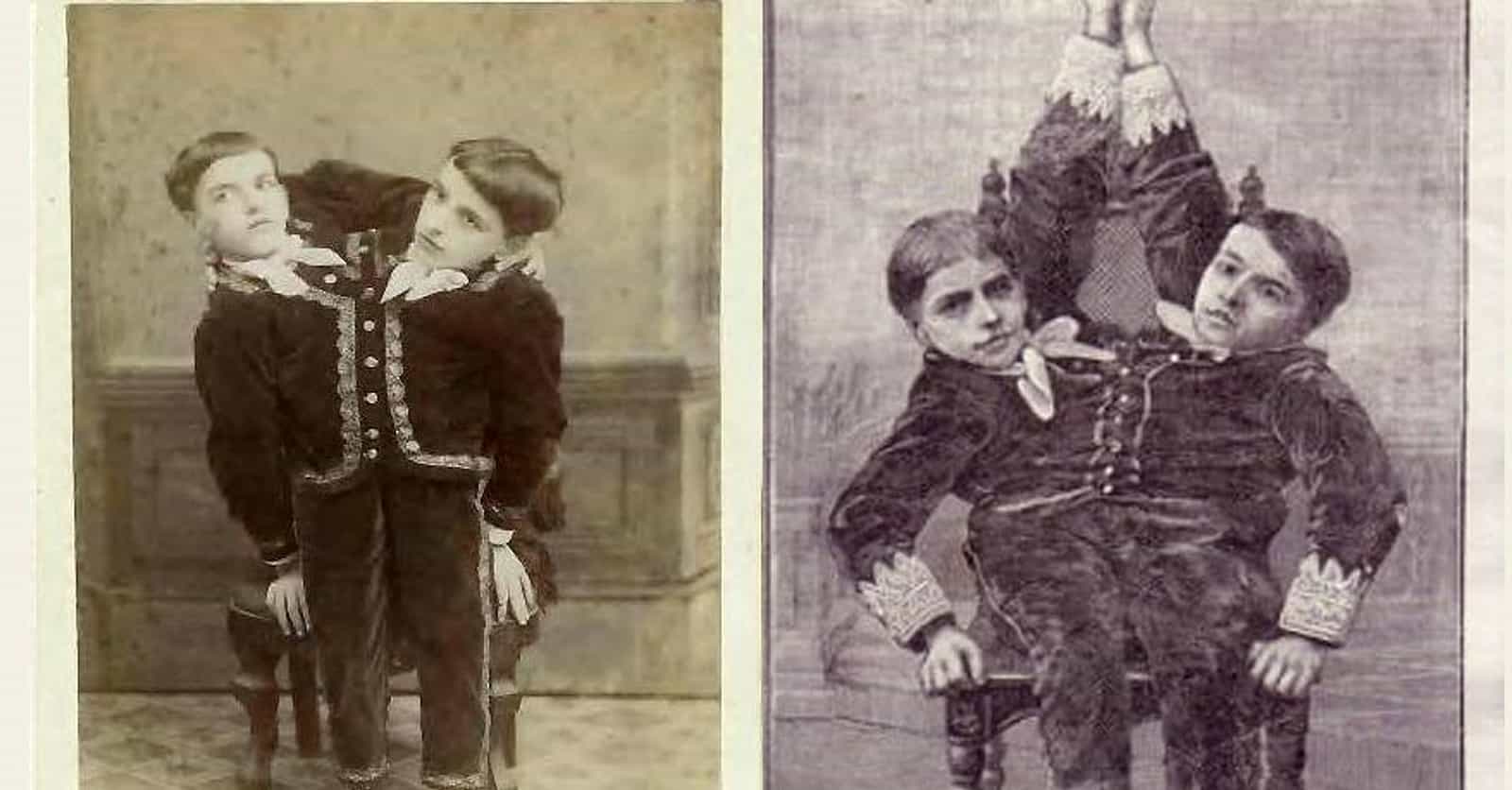 Photo: user uploaded image
These Conjoined Twins Exploited Their Own Rare Condition To Get Rich And Completely Disappear
Conjoined twins have always fascinated people and the Tocci brothers were no different; what was unique about them, however, was how Giacomo and Giovanni Battista Tocci used their physical condition to achieve fame, make money, and then essentially disappear. These Italian conjoined twins toured Europe and made their way to the United States during the 1880s and 1890s, appearing before spectators and even inspiring Mark Twain to write a short story about them. They returned to Italy in the early 1900s and withdrew from the "freak show" world, becoming reclusive and generally fading into history. In the end, the Tocci twins were far from tragic, controlling their bodies and being "freaks" on their own terms.
---
Photo: Dr. Grünwald / Wikimedia Commons / Public Domain

Their Father Had A Mental Breakdown At Their Birth

When Giocomo and Giovanni's 19-year-old mother gave birth to them, it was an easy, natural delivery. They were born in Locana, Italy, on either July 4 or October 4 in 1875 or 1877, accounts vary, and they were the first children born to their parents.

The shock of having sons that were conjoined caused their father to have a mental breakdown, and he spent the first month of their lives in an asylum. Shortly after he got out, he sent the boys to a "freak show" in nearby Turin.