Total Nerd
Who Would Star In 'Goodfellas' If It Were Cast Today?

Updated June 8, 2020
21.1k votes
3.3k voters
83.3k views
14 items
List Rules Vote up the actors you think would make perfect Goodfellas.
Martin Scorsese's Goodfellas is a gangster classic. The 1990 film is one of the most influential contributions to the genre, and it's hard to imagine the all-star cast with anyone else. The movie features some of the best Italian-American actors to ever grace the screen, and it's remembered as a definitive entry in the Scorsese canon. It might not be quite as renowned as The Godfather, but it's certainly up there.
So what if Goodfellas was made today? Who could possibly take DeNiro's place as Jimmy Conway? Can anyone pull off Tommy DeVito's high-energy personality like Joe Pesci? It's a question for the ages, and a fun thought experiment nonetheless. What would a dream cast of modern actors look like? This list is an attempt to fill out a modern-day Goodfellas cast. Don't forget to also check out our list of other great shows and movies like Goodfellas!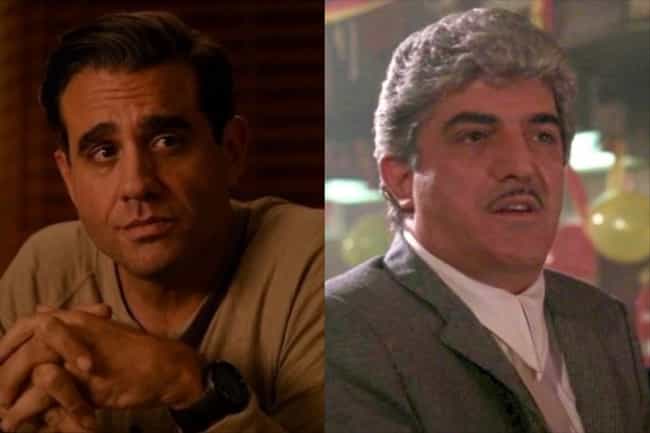 Robert Michael Cannavale (; born May 3, 1970) is an American actor known for various stage, film and television roles, including regular or recurring roles in Third Watch, Boardwalk Empire, Vinyl, Will & Grace and Mr. Robot. Cannavale had a recurring role on the NBC comedy series Will & Grace as Will Truman's long-term boyfriend Officer Vincent "Vince" D'Angelo, for which he won the 2005 Primetime Emmy Award for Outstanding Guest Actor in a Comedy Series and portrayed Gyp Rosetti during the third season of the HBO drama series Boardwalk Empire, for which he won the 2013 Primetime Emmy Award for Outstanding Supporting Actor in a Drama Series. In 2016, he starred in the HBO drama series ...more on Wikipedia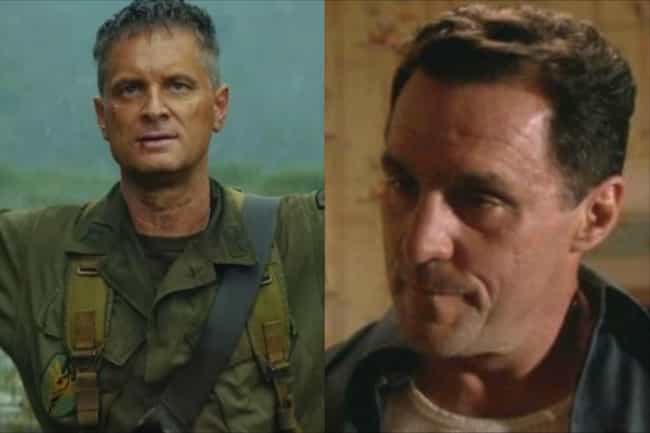 Franklin Shea Whigham Jr. (born January 5, 1969) is an American actor. He portrayed Elias "Eli" Thompson in the HBO drama series Boardwalk Empire, and also had supporting roles in Kong: Skull Island, Death Note and True Detective. He appeared as Agent Michael Stasiak in Fast & Furious and Fast & Furious 6. ...more on Wikipedia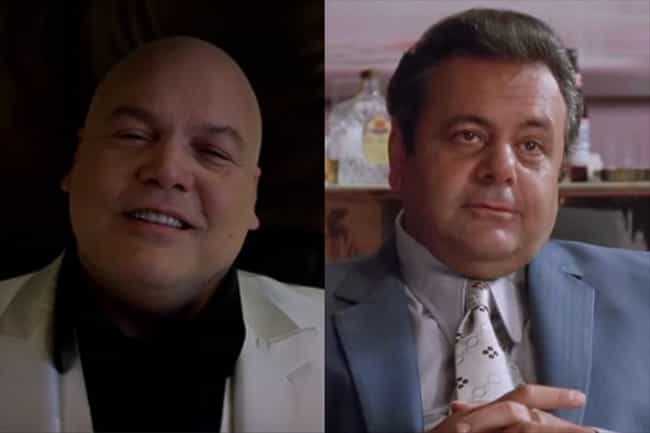 Vincent Philip D'Onofrio (; born June 30, 1959) is an American actor, producer, director, and singer.He is known for his roles as Private Leonard "Gomer Pyle" Lawrence in Full Metal Jacket (1987), Wilson Fisk / Kingpin in Daredevil (2015–2018), NYPD Detective Robert Goren in Law & Order: Criminal Intent, Edgar the Bug in Men in Black (1997), and Vic Hoskins in Jurassic World (2015). Among other honors, D'Onofrio is a Saturn Award winner, an Emmy Award nominee and a Jay Award 2018 winner. ...more on Wikipedia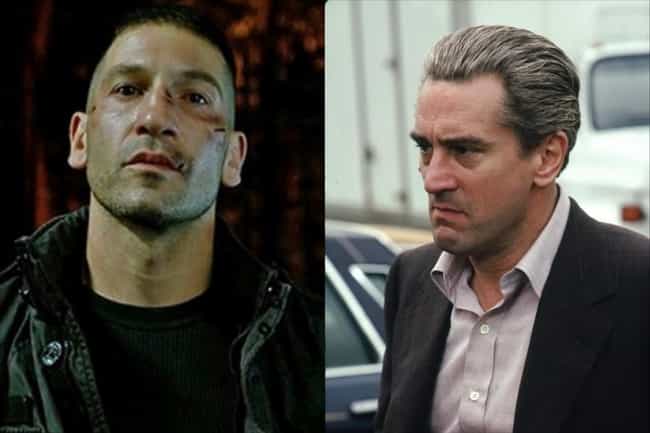 Jonathan Edward Bernthal (born September 20, 1976) is an American actor. Bernthal began his career in minor roles on Broadway and theatre before guest starring on various television shows. He gained critical acclaim and prominence for his portrayal of Shane Walsh on the AMC series The Walking Dead (2010-2012; 2018). He later starred in supporting and leading roles in various critically acclaimed films including The Wolf of Wall Street (2013), Fury, Sicario (both 2014), The Accountant (2016), Baby Driver, Wind River (both 2017), and Widows (2018). In 2015, he was cast as Frank Castle / Punisher as part of the Netflix MCU web series. He debuted on Daredevil before starring in his own titular ...more on Wikipedia