Total Nerd
We Finally Know Why Joel Schumacher Put Pretty Little Nipples On The Batsuit

Updated June 14, 2019
11.4k views
3 items
There are a few great questions in this world. Why are we here? What does it mean to lead a good life? Why did Joel Schumacher's Batman suit have nipples? Finally, blessedly, we have the answer to one of these questions.
Batman Forever came out in 1995, and it was the beginning of a new era for the Dark Knight. Tim Burton stepped down as director and handed the reigns to his good friend and colleague Joel Schumacher. Michael Keaton chose not to reprise his role as Bruce Wayne, and the cowl passed on to Val Kilmer, fresh off the success of critical and commercial powerhouse Heat. Fans were crying out for a more colorful, family-friendly Batman, after the insanely disturbing Batman Returns.
What they got were nipples. Big, black, rubbery nipples on the Batsuit. While this baffling costume choice has perplexed fans of Joel Schumacher's Batman films for over two decades, now we finally have answers. Let us unravel the enigma that is Batman's nipples.
It All Started With The Sophisticated Rubber Molding Technology Of 1995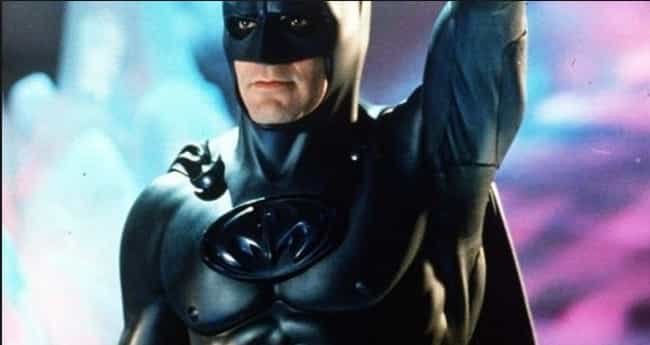 According to an interview Schumacher did with Vice, rubber shaping techniques came a long way between Batman Returns and Batman Forever. He points out that, "If you look at when Michael Keaton appears in the first suit, you'll notice how large it is. It was brilliant but the best they could do at the time." Which definitely undercuts how "brilliant" the suit was, but whatever. You do you, Schums.
The director's stated goal, then, when working with lead sculptor Jose Fernandez, was to "make it anatomical" and push the new technology as far as they could. And, like a crazy Batman villain, they took it too far.
The Nipples Were Based On Greek Statues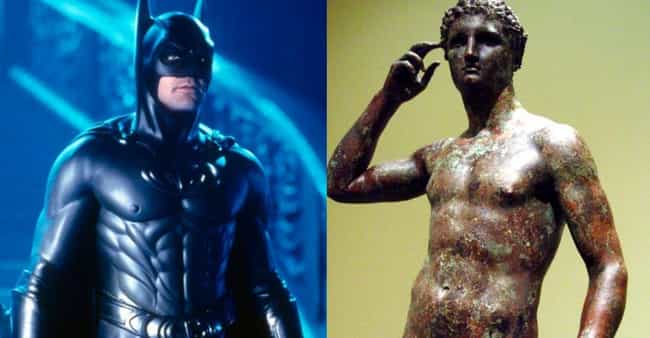 When asked about the origin of Batman's infamous nipples, Schumacher had this to say:
"Ha! Such a sophisticated world we live in where two pieces of rubber the size of erasers on old pencils, those little nubs, can be an issue. It's going to be on my tombstone, I know it."
Judge him though we might (and, realistically, will), Schumacher actually had a pretty solid source of inspiration for Batman's most regrettable suit. In his effort to make a stylistically unique and striking Batsuit, Schumacher gave his lead sculptor "greek statues [sic] and those incredible anatomical drawings you see in medical books" as inspiration. Schumacher continued, "He did the nipples and when I looked at them, I thought, that's cool."
For the record, ladies and gentleman, Joel Schumacher thinks nipples are cool.
Joel Schumacher Wants You To Know He's Sorry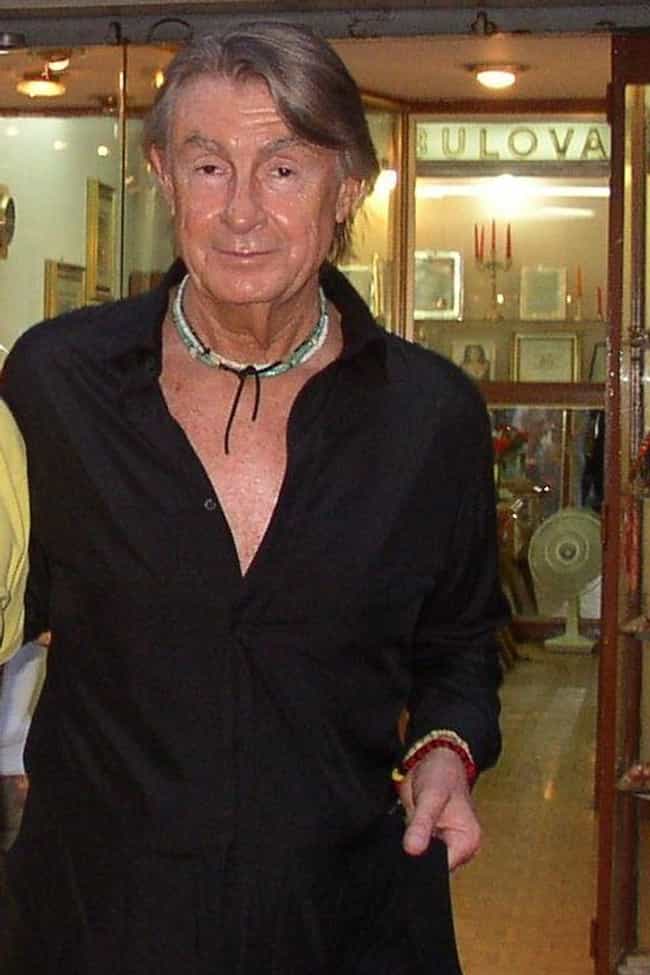 According to Joel Schumacher, Woody Allen (one of his "many mentors," the dude's kind of a name-dropper) once told him, "never read anything about yourself because to believe the good, you would have to believe the bad and when they hate you, you remember every ugly word to the day that you die."
Schumacher tries to adhere to that advice. When talking about his 1985 effort St. Elmo's Fire, he said, "[I] felt that I didn't need critical approval. I was never a critic's darling and that was freeing. But look, I still apologize [about Batman & Robin]." At last, all of us can rest easy knowing that Mssr. Schumacher feels very, very bad about putting pretty little nipples on the motherf*cking Batman.