Celebrity Trivia
Why Drew Barrymore Emancipated Herself From Her Hollywood Royalty Parents

Drew Barrymore has appeared in some of the most beloved movies of the 1980s, '90s, and 2000s. She's a producer, writer/director, and vintner. With a resume like that, you'd think she came from a strict family of disciplinarians. In truth, she grew up without a safety net for much of her life, and nearly succumbed to substance dependency.
Born to actor John Drew Barrymore and his wife, Jaid, Drew's parents put her into the entertainment business early; she was only 11 months old when she scored her first gig. But the dependency issues that were long present in her family, coupled with her hard-partying lifestyle, put her on the fast track for self-destruction. After spending more than a year in an institution, Drew Barrymore emancipated herself from her parents to seek some semblance of normalcy.
How did that legal procedure go down? How does Barrymore feel about her decision to extricate herself from her parents now? She's gone on record about her troubled childhood and the way she got out of her toxic relationship with her parents, and she's actually very positive about the entire experience.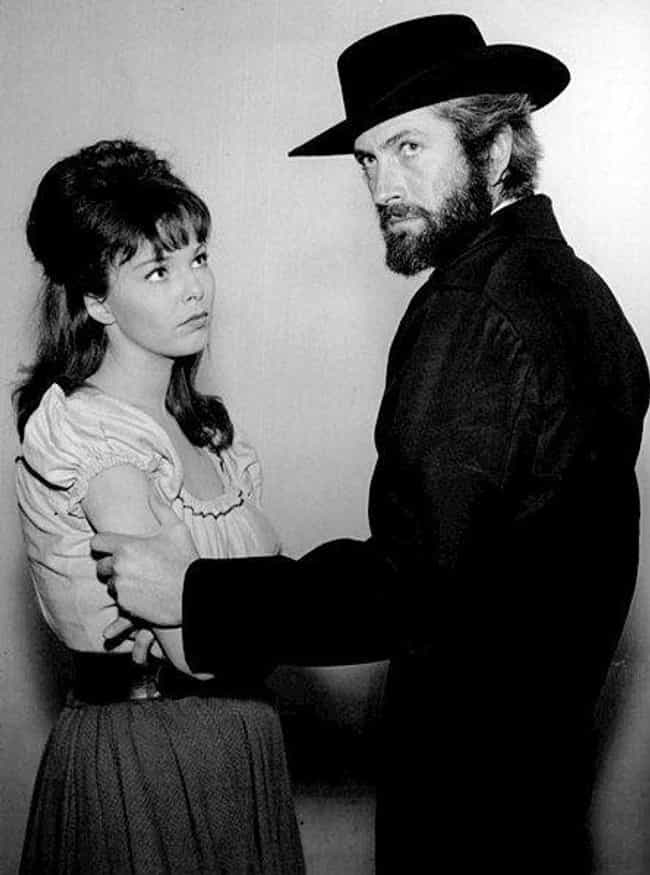 Her Parents Both Struggled With Their Own Demons
Drew Barrymore comes from a well-regarded acting family that dates back to the early 19th century. Her father, John Drew Barrymore, was known for his roles in 1960s television westerns like Gunsmoke and Rawhide, but when he failed to turn up for a role on Star Trek, he received a SAG suspension of six months.
Even after his suspension, John rarely worked again, and slid into a long mental and physical decline. According to Drew, her father wasn't around long after she was born, and when he was, his "abusive" and "chaotic" tendencies took over.
Drew's mother, Jaid, wasn't abusive, but she didn't feel equipped to raise a child, as she was born and spent most of her young life in a German camp for people who were displaced. Drew says that her mother was every bit the wild child she herself would ultimately become, and that their relationship was more like friends than mother and daughter.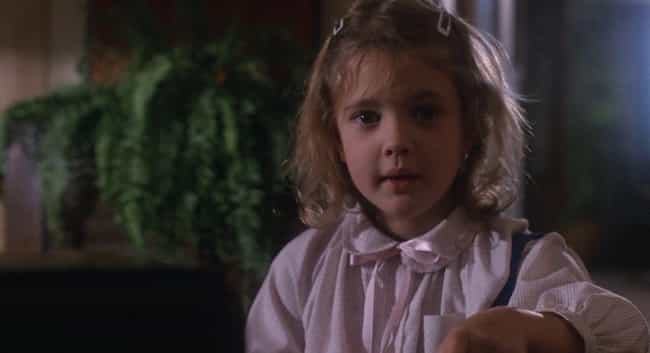 Barrymore's Relationship With Her Father Was Non-Existent
It's rare that Drew Barrymore speaks about her father in great detail, although when she does, her memories are spotty at best. She says that while she knows who her father was, she didn't have a relationship with him because he left his wife and young daughter just after she was born.
John finally divorced Jaid when his daughter was nine, but he never went out of his way to establish a relationship with her. From Drew's perspective, the lack of parenting in her life has made her understand what a child needs - lessons she hopes to apply to her own children. In 2015, she told More:
I didn't really have parents, you know? And therefore the kind of parent I will be is a good, present parent. In a way, maybe that was a detriment to my youth, but it'll be the biggest asset to my adulthood.
Today, Drew has two children of her own, Olive and Frankie, and the experience has only strengthened her resolve to be a better parent. As the actor told Ellen Degeneres following the birth of her second child: "I realize I was put on this planet to be a good woman so I could raise good women."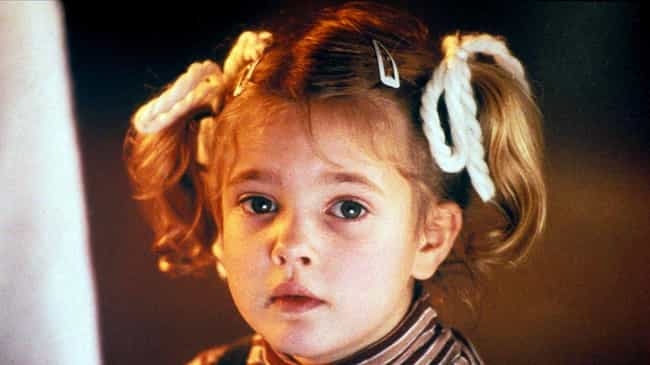 Barrymore Considers The Success Of 'E.T.' A 'Recipe For Disaster'
The youngest Barrymore's film career quickly took off after she appeared in a dog food commercial, which ultimately led to her being cast in E.T. However, Drew cites this moment as the beginning of a major downturn.
In an interview, the actor described the success of the film as a "recipe for disaster." She was not only given more high-profile work because of the role, but also a kind of fame that isn't normal for someone who is only seven years old. Drew says she doesn't regret her time as a child, however, because she sees it as her way of working through her lowest lows.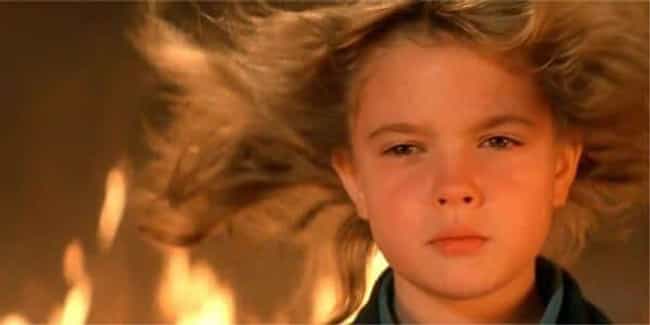 Barrymore's Mother Took Her To Studio 54 And Hollywood Parties
Drew wasn't exactly pushed into a hard-partying lifestyle by her mother, but she was certainly helped along. Following Jaid's divorce from John, the mother and daughter started going out to clubs like Studio 54 most nights of the week. At the time, Drew was only nine years old.
This wasn't a once in a lifetime experience for the young girl. Instead, she and her mother were partying hard, drinking, and using substances frequently. Drew was in treatment by the time she turned 12, and she recently admitted one of her biggest vices was coke.
The excess didn't just affect Barrymore's health. Her reputation as a party girl left her fewer roles, so from 1986 to 1989, she worked very little. It really wasn't until 1992 that she started taking larger acting roles again in films.