Celebrity Trivia
Why Do People Hate Anne Hathaway?

She's an Oscar and Emmy-winning actress, a box office star whose films have grossed over $2 billion, and a philanthropist who has worked with a number of important causes, including Time's Up and various LGBTQ organizations. So what has Anne Hathaway done to warrant the intense level of vitriol aimed at her over the last several years? It's one thing to find Anne Hathaway annoying, but Hathaway has become the target of haters who seem to get off on despising her.
She's Ultimately Hated Because Of Sexist Attitudes
No matter what venom is spewed at Hathaway, most of it boils down to sexism. Even in the age of the Harvey Weinstein fallout and the Time's Up movement, a confident, intelligent woman is often seen as a threat. Hathaway has unfortunately been a target of Hollywood's rampant sexism.
One particularly obvious example comes from an exchange in a 2012 interview with Matt Lauer. When Lauer blamed Hathaway for a photographer taking an upskirt shot as she got out of a limo, Hathaway handled it like a pro. But the fact that Lauer framed his question in such a misogynistic way is an example of how Hathaway is treated by the general population. Oh—and five years later, the world learned that Matt Lauer was guilty of sexual harassment and assault.
She's The Subject Of Tabloids' Appearance-Based Ridicule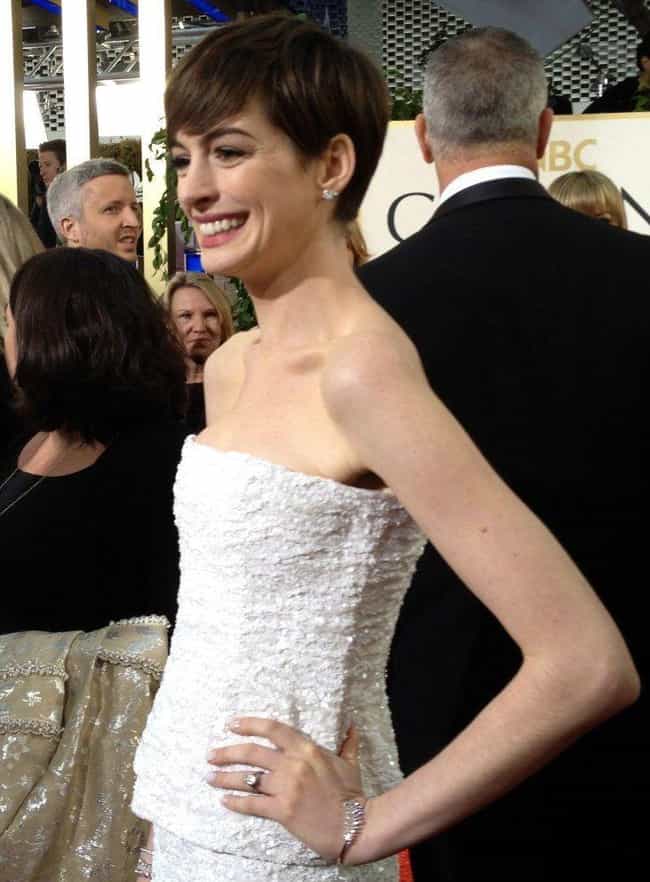 The tabloids routinely take potshots at Hathaway's appearance. Her haters, too, have always been quick to jump on the Anne-Hathaway-is-ugly bandwagon. Again, the criticism seems to boil down to sexism, as they typically cite her large brown eyes and wide smile: "I hate her bug-eyed look and that HUGE mouth of hers with big teeth," one hater posted on social media.
She Played Catwoman, And People Found It Polarizing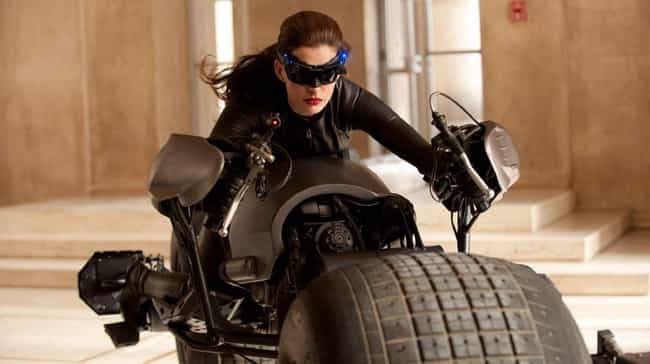 Some loved her interpretation of Catwoman in The Dark Knight Rises. But many others despised it, saying she ruined the entire film. They took aim at her appearance, claiming she didn't look the part. Some thought she was a bad actress, and thus a bad choice for the role. Still others compared her to actresses who played the role in the past, arguing that Michelle Pfeiffer had already played the quintessential Catwoman. Whatever the reason, Hathaway's performance was not appreciated by many viewers.
She Was Accused Of Ruining Practically Every Movie She Was In
Many Hathaway haters vehemently claim that she ruins every movie she's in just by virtue of the fact that she's in it. That hatred extends to her other projects as well, notably her gig cohosting the 2011 Academy Awards ceremony. But Hathaway appears to have taken it all in stride. "What are we supposed to do—pretend like it didn't happen?" she asked Harper's Bazaar when questioned about the negativity hurled at her. "People treated me a certain way. But I've grown from it. This whole thing has made me a way more compassionate and loving person. And I don't feel sorry for myself."