Celebrities
17 Times Dwayne 'The Rock' Johnson Was The Best

Updated March 9, 2020
8k votes
1.8k voters
120.1k views
17 items
List Rules Vote up all the reasons why Dwayne Johnson warms your heart.
When Dwayne Johnson debuted in the WWE in 1996 as Rocky Maivia, no one would have guessed he'd go on to be a multi-time World Heavyweight Champion, repeat Saturday Night Live host, Muscle and Fitness' Man of the Century, and one of the highest grossing movie stars of all time. But his accolades aren't why The Rock is the best. Instead, reasons fans love The Rock have more to do with his personality.
It's easy for celebrities to put on the appearance of being amiable, but it's obvious that Dwayne "The Rock" Johnson is a great guy. Just look at all these times Dwayne Johnson was awesome. He's proven it time and time again with his willingness to donate his time to kids, fans, and especially his family, with whom he's remained extremely close as his career has taken off. Who would guess that such a warm heart beats inside a guy who looks like he could snap you in two?
He Brought Jumanji To Hawaii To Create More Jobs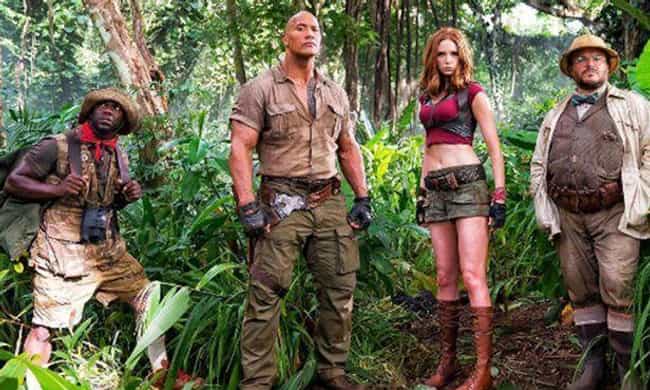 Johnson fought to have the upcoming Jumanji reboot film in his home state of Hawaii, mainly as a means of boosting the local economy. He told Good Morning America:
On a personal level, for me to be able to come back to Hawaii, my Polynesian culture, this is the place where I grew up. I got in a lot of trouble here when I was a kid trying to stay on the right path, and just to be able to come back these days, with who I am today and bring a movie like this, this size and magnitude to Hawaii. The jobs that it creates for all the hardworking locals is such a cool thing.
He Bailed On 'Baywatch' To Visit Kids In The Hospital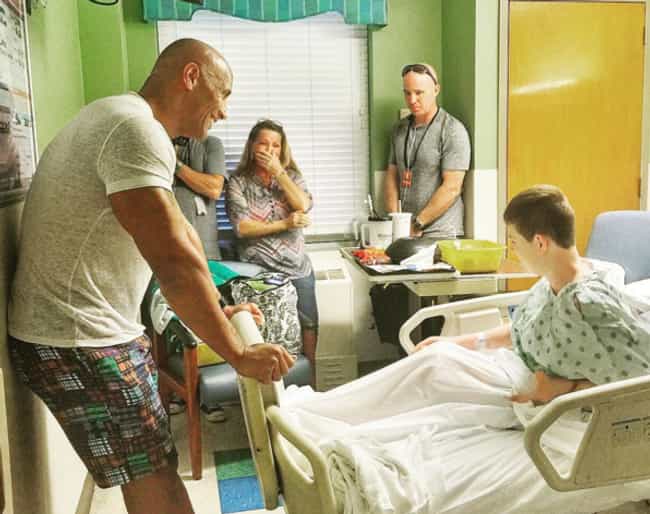 While filming Baywatch in Savannah, GA, Johnson "called an audible" and left the set. He then visited a nearby hospital's pediatric specialty ward, where he said hi to a number of kids.
"Glad I got a chance to shake the hand of this very strong and inspiring young man," he said of one of his experiences.
He Encouraged Cancer Patients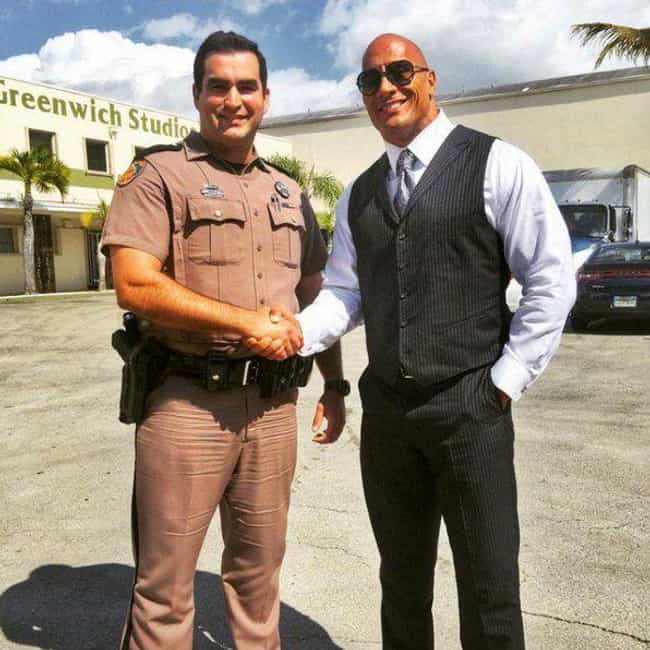 One day, on the set of Johnson's HBO series Ballers, he was approached by a security officer who had quite the story for him. Years before, when Johnson was accompanying his cancer-stricken mother to the hospital, he held the door open for a man who was also struggling with cancer, and offered him some words of encouragement.
As Johnson explained on Instagram:
Officer Arias shared with me that he'd been waiting years to tell me that on that day, after I shook his dad's hand and told him to stay strong, that his dad felt no pain that day. And was once again was a happy man and pain free. Even if just for one day. Jesus Arias passed away from cancer later that year, but his life continues to tell an inspiring story.
He Helped A Little Girl Pull An Airplane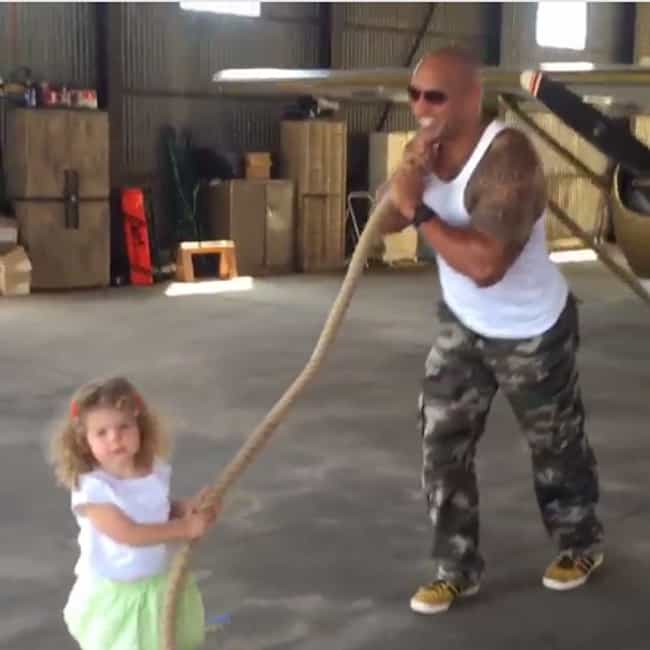 When a 2-year-old named Kai visited the set of the 2016 comedy Central Intelligence, she wanted to "pull the airplane all by herself."
Johnson convinced her that she was definitely doing it on her own.