Total Nerd 12 Reasons Joss Whedon Was Never The Feminist Pioneer You Thought He Was

In the world of popular science fiction, few auteurs command as much respect from both men and women as Joss Whedon. While people the world over flock to his films to soak up their stylish violence and swaggering anti-heroes, others praise Joss Whedon's feminism. Thanks largely to the cult impact of a certain blonde vampire slayer, few people have asked the question, "Is Joss Whedon a feminist?"
Of course he is. It's just taken for granted. Or it was, at least, until the release of Avengers: Age of Ultron. After the colossally disappointing treatment of women in that film, some members of the viewing public began to re-examine Whedon's pop culture contributions, and they found something kind of shocking: Joss Whedon isn't a feminist hero. He's one hell of a talented writer, but Joss Whedon, Mainstream Feminist doesn't exist. He's just another fella who's spent his entire career populating his films and TV shows (even Buffy) with rote female characters.
Need proof? Check out all the reasons Joss Whedon isn't a feminist.
His Ex-Wife Calls Him A "Hypocrite Preaching Feminist Ideals"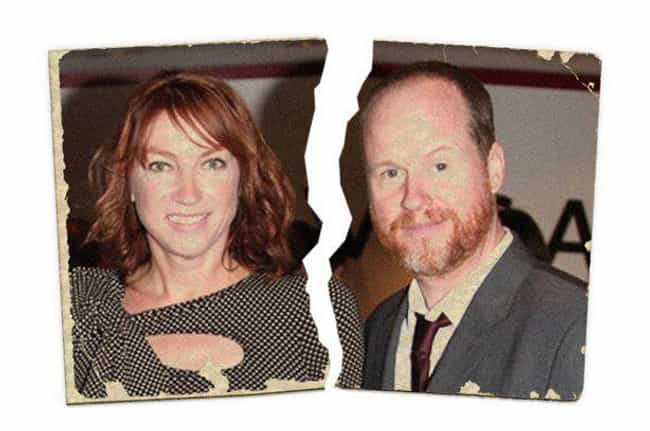 Joss Whedon and Kai Cole got married in the early '90s, but separated in 2012. They finalized their divorce in 2016, and in August 2017, Cole took to The Wrap to share some less-than-flattering details about her ex-husband.
Cole claims Whedon had his first affair on the set of the Buffy TV show, and that his infidelities continued in the following years:
"Joss admitted that for the next decade and a half, he hid multiple affairs and a number of inappropriate emotional ones that he had with his actresses, co-workers, fans and friends, while he stayed married to me."
She describes her extreme emotional pain and confusion, but explains that she felt it was best to come forward with these revelations:
"I believed, everyone believed, that he was one of the good guys, committed to fighting for women's rights, committed to our marriage, and to the women he worked with. But I now see how he used his relationship with me as a shield, both during and after our marriage, so no one would question his relationships with other women or scrutinize his writing as anything other than feminist...

I want the people who worship him to know he is human, and the organizations giving him awards for his feminist work, to think twice in the future about honoring a man who does not practice what he preaches."
Every Woman In "Age Of Ultron" Is Utterly Cliche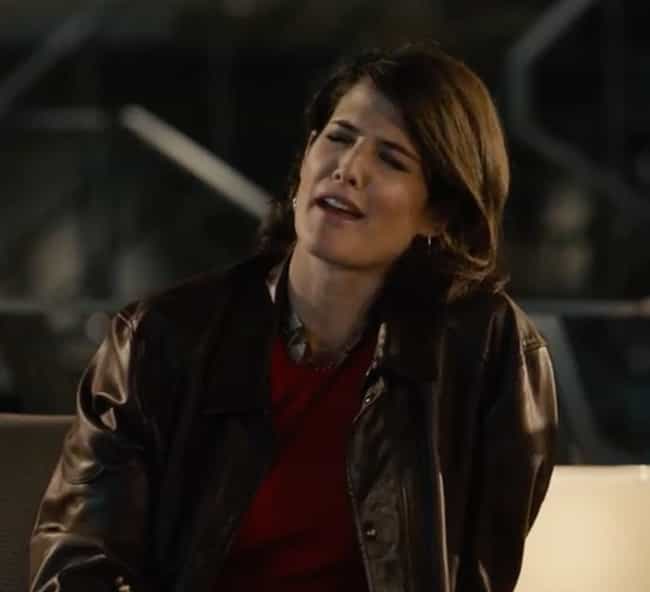 In case you missed the controversy surrounding Whedon's treatment of female characters in the sequel to his mega-hit The Avengers, here's the gist: when the film released, fans who were actually paying attention to the characters were underwhelmed by the women who wandered on and off the screen.
Sure, Black Widow kicks butt, but her primary concern in the movie is feeling shame over the fact that she can't have a kid. Either that, or she's trying to flirt with Bruce Banner. Some people also pointed to the extremely talented Linda Cardellini being relegated to the role of a housewife. Meanwhile, SHIELD's support staff – including Cobie Smulders as Maria Hill and Claudia Kim as Dr. Helen Cho – have literally nothing to do but blather exposition and get victimized by the bad guy. The Ultron backlash may have tipped most people off to Whedon's stock female characters, but it was far from the first sign that Joss Whedon isn't exactly a feminist in practice.
Where Are The Women In "Toy Story?"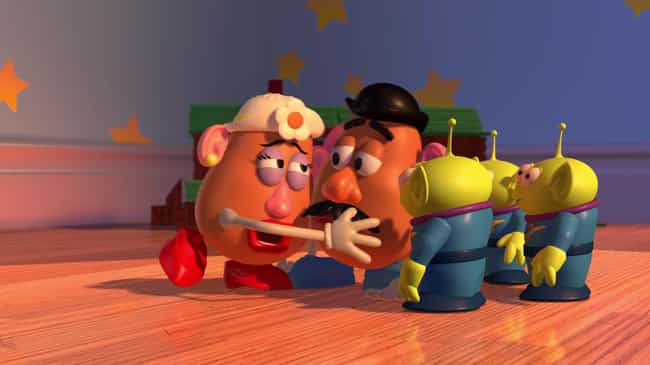 Did you know that Joss Whedon was involved in the writing process for Pixar's first film? That's right, the Whedon touch was placed on this movie about two toy guys who sort out their relationship while working together to get back home to their boy.
Along the way, there's blonde Bo Peep, who serves as a love interest for Woody (but mostly stays home) and Mrs. Potato Head, who gets some laughs nagging her husband. Then there's Andy's mostly off-screen Mom, and Sid's little sister. Not one of the film's six main ensemble – Woody, Buzz, Mr. Potato Head, Rex, Slinky Dog, and Hamm – is a lady. Is Pixar saying that neurotic toy T-Rex's can't be women? The absence of accurate gender representation is an issue that's plagued the entire series.
While you can't pin all of the blame on Whedon for Toy Story's lack of women, he is largely credited with forming the basic idea into the Toy Story millions know and love today.
The Entire Concept Of The Original "Buffy The Vampire Slayer" Movie Is Hardly Empowering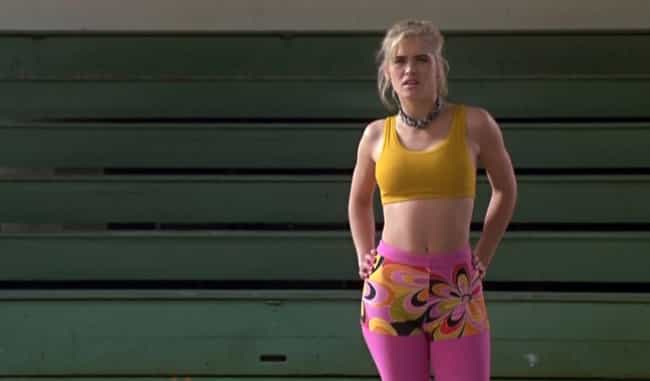 In the many years since Buffy the Vampire Slayer left the airwaves, academics and avid fans have endlessly debated the feminist merit of the series. The original 1992 film on which it's based, however, is much more straight forward.
Now, to be fair, Whedon isn't exactly a fan of the original film, and he didn't direct. While he can acquit himself of the execution to some degree, the basic original concept and story for Buffy the Vampire Slayer was his creation. That said, here's the basic plot of the Buffy movie:
A vapid young woman from a posh L.A. suburb discovers that she's a reincarnated vampire slayer, destined to fight Rutger Hauer with the help of a creepy old hobo. Her primary weapon in the fight against a growing legion of vampires is a kind of undead radar that takes the form of menstrual cramps. Over the course of the movie, Buffy reluctantly takes on her designated role of vampire killer, all the while lamenting her inability to go to dances and hang out at the mall.
At the end of the film, she kills the bad guy and takes off on Luke Perry's motorcycle, presumably to hit the sales at the nearest galleria. Hey, no static against women who enjoys fashion, but throughout the film, Buffy sees basically zero character growth beyond the fact that she learns to wield a stake like a pro. She begins and ends the movie as a shallow, vapid teen, and along the way she learns to use her uterus as a weapon. Progress?