Total Nerd
Here's Why It's Time To Stop Making Fun Of Hawkeye

Of all Earth's Mightiest Heroes, Clint Barton is probably the most maligned - but one only has to look at his comic book background to figure out why Hawkeye is awesome. Those who are more familiar with Barton's Marvel Comics continuity know he's proven time and again that he's not just worthy of a spot on the Avengers' roster - he's also one of the team's most quintessential and irreplaceable members.
Though Clint Barton is often labeled as one of the worst Avengers, a perusal of Hawkeye's best comic book storylines will quickly demonstrate that's just not the case. It's time to cut the guy a break and stop making fun of Hawkeye.

back to page 1
He Started Out As An Iron Man Villain, Despite Their Obvious Power Disparity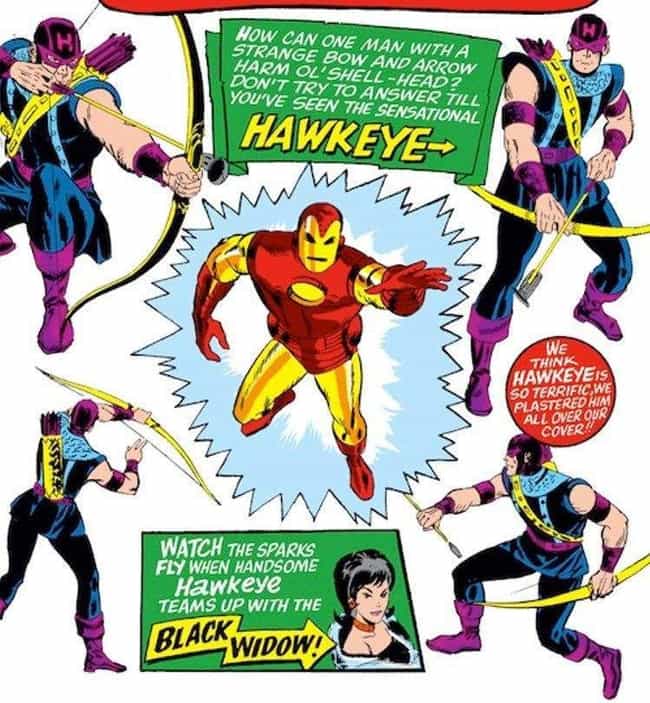 Hawkeye made his debut in Tales of Suspense #57 - Iron Man's main series at the time - way back in 1964. In the issue, Clint Barton appears as a carnival performer known as "The World's Greatest Marksman" - and a villain of sorts.
Barton initially aims to become a costumed do-gooder just like Iron Man, but he's mistaken for a rogue - and that brings him into conflict with the Armored Avenger. He's then roped into some nefarious schemes by the then-villainous Black Widow, leading to further confrontations with Iron Man. This continues until Tony Stark notices Barton's innate goodness and invites him to join Earth's Mightiest Heroes.

Hawkeye Stars In One Of The Best Marvel Solo Comics Ever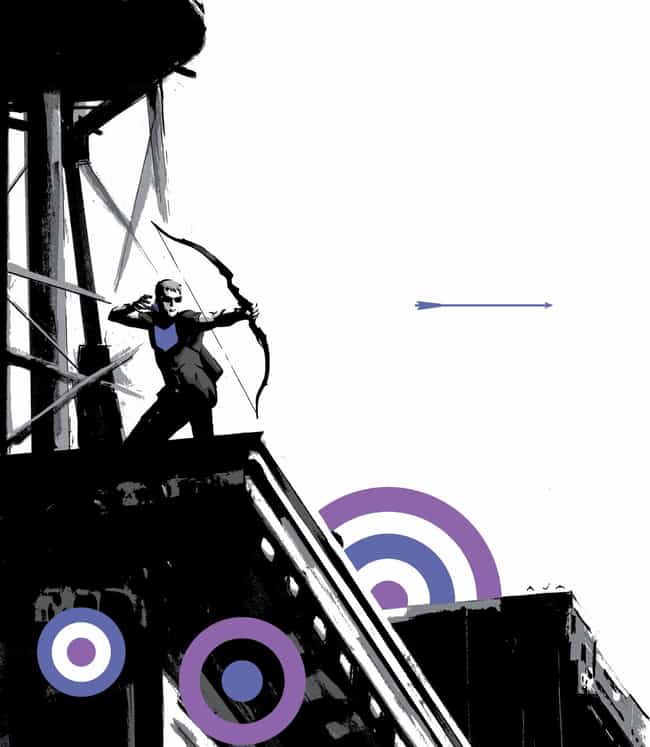 The majority of Hawkeye's adventures come from his time with the Avengers, but he's also held down a number of solo books over the decades - including one of the greatest runs in the history of Marvel Comics.
Simply titled Hawkeye, the series, created by Matt Fraction and David Aja, ran from 2012 to 2015 and is considered highly influential. It focuses on Clint Barton's life away from the Avengers and reinforces his reputation as an everyman superhero, as he moves into a local neighborhood and single-handedly protects its citizens from local crooks. He's joined in this endeavor by his protegee, Kate Bishop, and his loyal pet, Lucky - AKA Pizza Dog.

Hawkeye Has Been The Leader Of Multiple Avengers' Rosters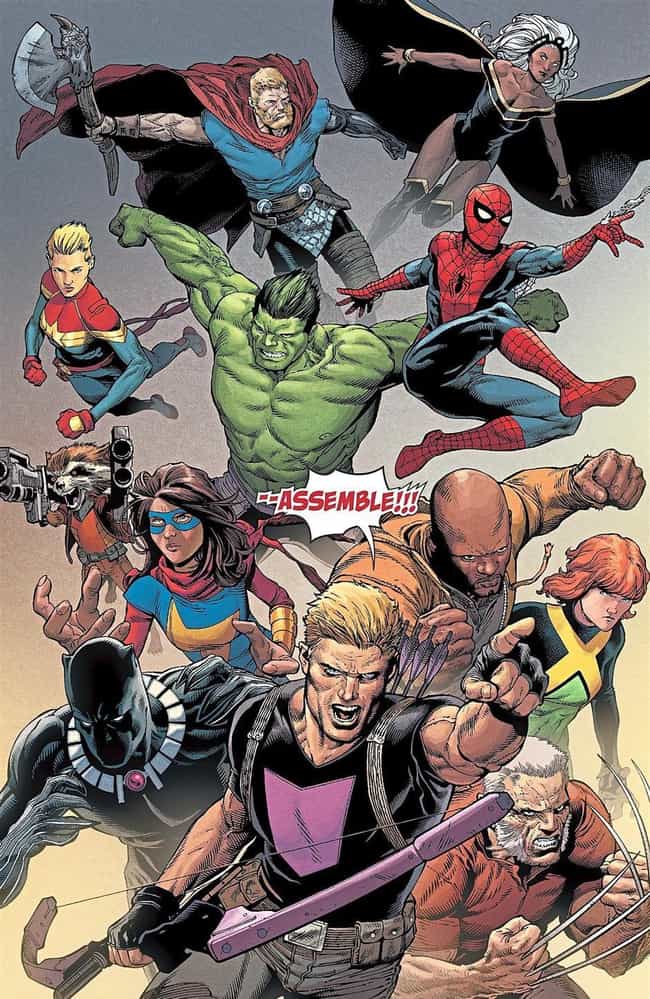 Clint Barton goes on to become one of the longest-tenured members in Avengers history after being inducted into the team's second-ever iteration. Though he often displays an anti-authoritarian streak over the years, he also steps up to lead the team on several occasions - and across several rosters.
Hawkeye has served as the leader of multiple Avengers teams, including the West Coast Avengers, the New Avengers, the Secret Avengers, and of course, the regular edition of Earth's Mightiest Heroes. He's also led the Thunderbolts, a team of semi-rehabilitated supervillains.

He Comes Out On Top In A Showdown With An Elder Of The Universe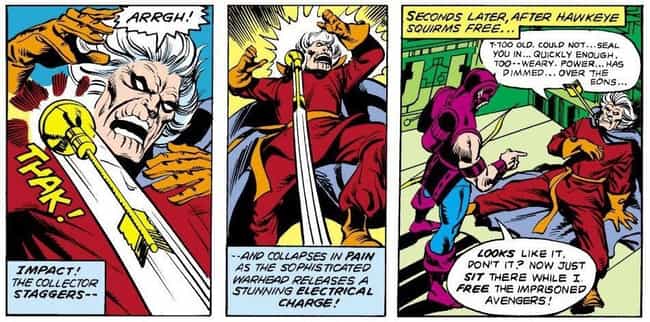 Hawkeye does his best work as a member of the Avengers, but that doesn't mean he can't perform well on his own. That's never been more accurate than in Avengers #174, where Earth's Mightiest Heroes find themselves held captive by the Collector, an Elder of the Universe and one of Marvel's most powerful characters.
The only Avenger left standing is Clint Barton, but he still bravely takes on the Collector by himself. Against all the odds, Hawkeye manages to take down the all-powerful being with the clever deployment of some trick arrows, rescuing his teammates and earning their eternal respect in the process.