Entertainment
Highlander II: What Happened There?

1991's Highlander II should be a really fun movie. Highlander (the original film in the "bros with swords swording each other" genre) is not a good film. It's incredibly stupid, and very fun, but it's not good. You could argue that Highlander, along with films like Predator, was creating a rubric for big-budget action films that weren't concerned with winning awards or being taken seriously. What the first Highlander film lacks in cohesive narrative, it more than makes up for with characters who know what they want, and a clear objective of how to attain it — even if what they want is a bunch of confusing pseudo-philosophical mumbo jumbo.
The second film turned its back on this straightforward storytelling, and that's exactly why Highlander II was so terrible. The endless parade of nonsense that is Highlander II: The Quickening exists because it was put together by people who didn't understand what it meant to make a dumb, fun action movie. Just because you hire ace scene chewers like Michael Ironside, Sean Connery, and John C. McGinley – all veterans of crazy bananas action films – doesn't mean that your movie magically works.
It's a well-known fact that Highlander II was the worst installment of the franchise, but why? It's arguably not any sillier than the first film (which features an evil immortalgoth listening to Judas Priest while weaving in and out of traffic), but so many parts of the movie feel tonally at odds with each other. To understand the insanity of Highlander II: The Quickening, you have to go inside the production, you must become one with every PA who had an awful time on set. Keep reading to find out what happened with Highlander II, and don't lose your head.
You Can Blame Foreign Investors For The Sequel

The late producer Bill Panzer spoke in a featurette for one of the film's Special Edition DVD releases (Renegade Version + new effects) and said that he and the film's other producer, Peter Davis, were convinced to make the film by foreign investors, thirsty for some of that sword bro money. Always a good reason to make a movie.
Davis said in the documentary, "We got such support from foreign distributors. We would go to Cannes and they would say, 'When are you doing this?' There's a real desire to see another Highlander film." Panzer continued, "We said the movie ended and everyone is dead. They said you'll figure something out." And figure something out they did.
Highlander II's Director Disowned The Film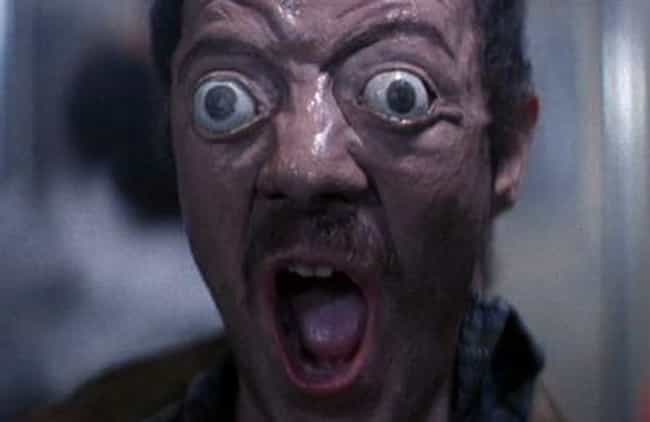 After all the shenanigans that occurred on Highlander II: The Sequelening, it makes sense that director Russell Mulcahy would cut his ties with the film. Mulcahy directed the original Highlander and received an outlandish amount of praise for the movie, but the goofiness of the second film was too much for him to handle and he allegedly walked out of the premiere 15 minutes into the film.
Mulcahy later claimed he was signed onto the film without his knowledge. "When the film became a hit in Europe, they wanted to do a sequel. There were a number of bad drafts. I was signed on by my agent without my even knowing." He continued, speaking to why people weren't into the follow up. "In a genre film you can create any scenario you like, but once you break your own rules, the audience feels betrayed, which is what happened with Highlander II."
Everyone Was Drunk On Set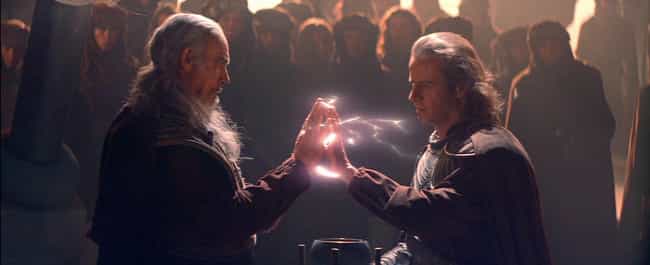 You know what's great to do while you're making a multi-million dollar action film where people can die if you perform a stunt incorrectly, or rig something the wrong way? Getting drunk at lunch. Multiple crew members in the making-of doc Highlander II: Seduced By Argentina bring up the fact that not only did the developing country lack the modern filmmaking equipment found in America and England, but also the Argentine people live a different (read: day drinking) lifestyle, one to which the crew members from America and Europe were happy to adhere.
Stunt coordinator Frank Orsatti said, "Everything was different and the people were very friendly, but nothing got done. You had to do it yourself. The biggest kick was when they said lunch time, there was like five bottles of wine on the table. If you didn't get your shots before lunch there was a major slow down."
Things Were Terrible From The Start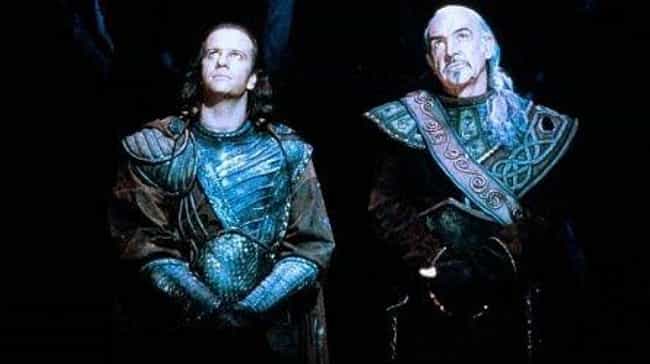 For the sequel to biggest head cutting and lightning shooting movie of all time, the scummy streets of New York City were traded in for the sunny streets of Argentina, even though the film took place in the US and the finished result looked nothing like the South American country. That being said, the location choice was made in order to make the production's budget go farther, but as pre-production commenced things went wonky.
After arriving in Argentina, the country's economy went bust and hyperinflation erased any potential profits for the film. How did this happen? During the late '80s, the Argentine government borrowed massive sums of money which all but erased their currency. The production team blames Argentine producer Alejandro Sessa for "luring" them to the country, but they should have smelled a rat from the get go.