Music
Taylor Swift And Ivanka Trump Share A Lot More In Common Than You Think

On a surface level, it would be apt to draw comparisons between Ivanka Trump and Taylor Swift. They're both tall, thin, white, and blonde. They've both lived in New York and they're both in the public eye. But the comparisons run far deeper than just the aesthetics. In fact, the more you look into it, the more you'll realize these two are practically twinning.
Seriously - Ivanka Trump is the Taylor Swift of politics. And this comparison is a two-way street because Taylor Swift is, arguably, the Ivanka Trump of pop music. Both have used faux feminism as a means of pushing their brands on the general public, all while refusing to condemn the decidedly anti-feminist actions of one man in particular. Here's a hint: this guy is one of their dads. Both have similar backgrounds and both are connected by one individual in particular. Curious? Read on to find out why Taylor Swift is to music what Ivanka Trump is to politics.
They Both Come From Money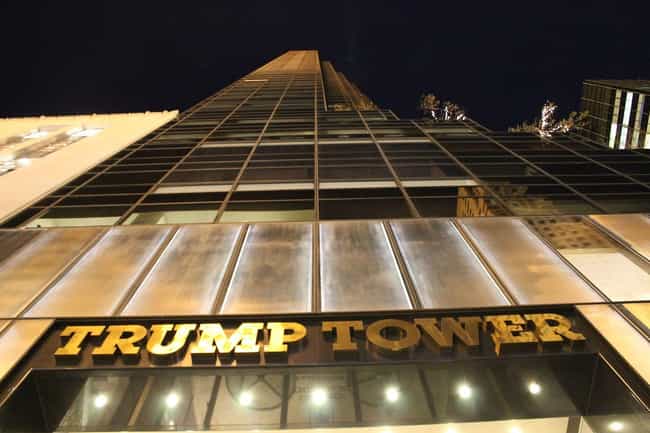 We all know that Ivanka Trump grew up in a monstrous golden monument to her father's fragile ego. Trump Tower is a gaudy, sky-scraping erection of wealth and privilege.You could say she grew up with a silver spoon in her mouth but, let's be real - nothing in that house is silver. It's gold or go home. Silver is synonymous with second place and in the mind of the Trump family that just translates as being the precious metal of losers.
But did you know that Taylor Swift grew up in a similarly luxurious lap? This may come as a surprise as, especially in the early eras of her career, she presented herself as an "aw-shucks me and my teardrop-stained guitar ain't nothin' but a regular country gal who grew up on a farm," but that's not exactly true. Her parents aren't farm hands. Swift's mother worked in finance while her father comes from three generations of bank presidents and is a stockbroker for Merrill Lynch. Country bumpkin she ain't!
They Both Use Fake Feminism For Their Own Gain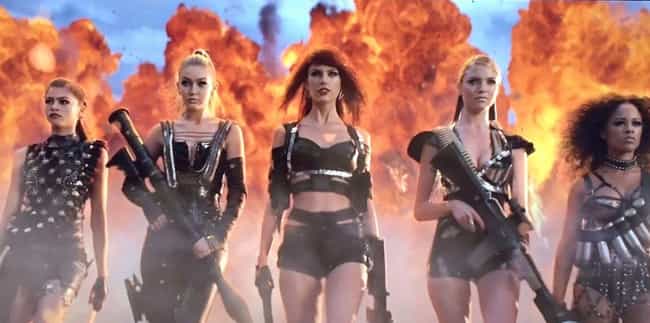 Swift shed the snakeskin of her "Better Than Revenge" slut-shame anthem singing persona from her early Speak Now album and transitioned towards a pop-friendly, girl power platitude-spouting, fashion-forward identity for her Red and 1989 eras. During this time, she had a "feminist awakening" while still releasing songs like the b*tchy clap-back bop "Bad Blood." But the empowering wokeness she claimed to have felt was an empty one devoid of any potentially partisan statements that would say something, anything about women's rights. Instead, Swift remained largely silent during the 2016 election cycle, deigning only to Instagram a picture that did not reveal who she voted for. Very mysterious!
In addition to the milquetoast 'gram, Swift did not turn up at the Women's March and only commented on it with a bland tweet after the fact. The tweet read, "So much love, pride, and respect for those who marched. I'm proud to be a woman today, and every day. #WomensMarch." Taylor Swift had mastered the art of saying/tweeting/gramming/posting empty platitudes that can make it seem as if she's saying something of weight, but in actual fact is just an empty, self-serving statement that gives off an aesthetic of wokeness (the absolute bare minimum level of wokeness but sure) while being vague and bland enough that she doesn't alienate any of her fanbase that might suddenly try and start a #BoycottTaylor movement. She was getting away with it. And she would have got away with it too, if it weren't for all those meddlesome think pieces!
Ivanka Trump has a similar reputation for using self-serving white feminism as a way to try and appeal to liberals, hoping they ignore her connections to her father and his right-wing policies, and buy into her lifestyle brand. Ivanka is a mess of contradictions, the most egregious being that she claims to be a feminist while defending her father's actions, even declaring he champions women when he appears to do anything but. She has tried to use the guise of faux-feminism to push her now-infamous book Women Who Work: Rewriting the Rules of Success, all the while ignoring the fact that her idea of being a working woman stands in stark contrast to the reality faced by the vast majority of working women. The pair can't even reach the heights of peak white feminism, so embroiled in contradictions and complicity are they.
The Kloss/Kushner Konnection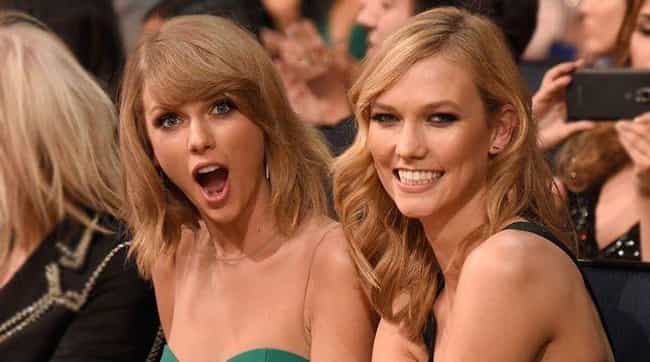 Ivanka is married to one of Russia's favourite real estate moguls, Jared Kushner, but Swift also shares a connection to the Kushner family via her number one girl squad member and bestie, Victoria's Secret Angel and coding enthusiast Karlie Kloss. Kloss is engaged to Jared Kushner's brother Josh Kushner but, interestingly enough, the couple have been more outspoken about their political allegiances than Swift. Josh Kushner told Esquire that he would not be voting for Trump despite his brother being married to Ivanka Trump and Kloss tweeted her support for Hillary Clinton. So it doesn't seem as if the Kloss Konnection was keeping Swift silent.
They Both Refuse To Condemn Donald Trump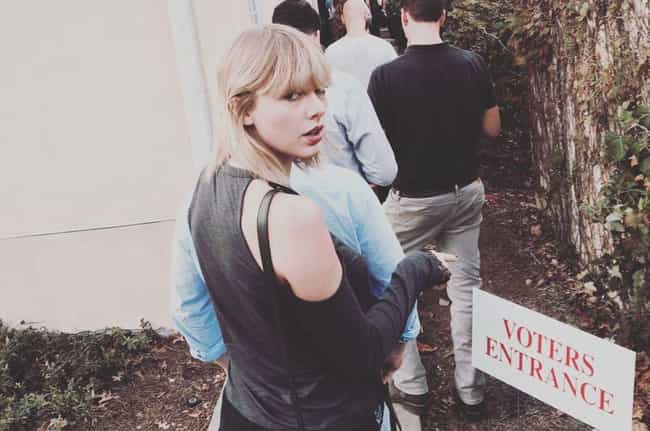 So, in Ivanka's case, this is kind of understandable. Donald is her father, after all, which means Ivanka refuses to condemn his deeply hateful actions even while being booed at a women's conference in Germany. But, in Taylor's case, her conspicuous silence during the election cycle aroused a lot of suspicion from the media and the public alike, not only because it ran in opposition to the faux-feminist, girl squad image she had cultivated, but also because members of said girl squad were very vocal in their pro-Hillary stance.
Lena Dunham, one of Swift's girl squad members that appeared in the "Bad Blood" video, was fervently supportive of Clinton in 2016. Other squad members like Blake Lively, who attended the Women's March on January 21st, 2017, and Gigi Hadid, who joined the march against Trump's Muslim Ban, have also voiced thier protestations, but Swift was nowhere to be seen. She was off somewhere mysterious, making diplomatic statements, unable to produce a divisive opinion.